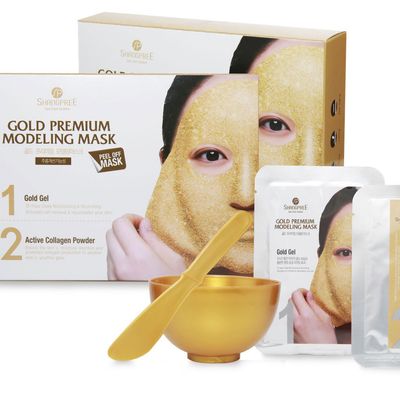 Rubber masks: The new Korean skincare trend.
Another day, another Korean skin-care trend, amirite? But here's a new trend without gimmicky ingredients or clever marketing that Korean beauty experts are confident will have longevity: rubber masks.
If you've had a facial in Asia or in Europe, chances are you've already experienced a rubber mask before. They've been a mainstay in Korean spas for decades, according to Sarah Lee and Christine Chang, co-founders of Glow Recipe. I first encountered the concept at the Clé de Peau spa at the Shiseido flagship store in Tokyo, where I had the most legendary facial of my life.
A rubber mask (also referred to as a modeling mask) differs from a traditional paper-sheet mask by getting rid of the paper as a conduit. "Sheet masks are great, but rubber masks will really go that extra mile in delivering super-packed amounts of hydration and nourishment to the skin," explains Alicia Yoon, Peach and Lily co-founder and CEO.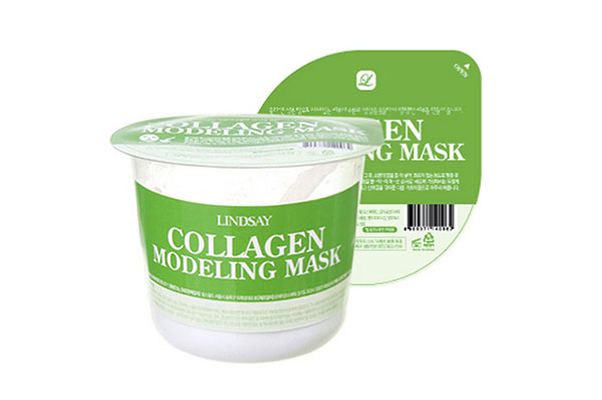 Essentially, a rubber mask is a new formulation of goop — for lack of a better word — that you spread over your face, letting it dry until the texture resembles rubber. (No actual rubber is in the mask.) Remember that old schoolyard taunt, "I'm rubber, you're glue, your words bounce off me and stick to you"? Replace "words" with "dry skin" and you get the effect of a rubber mask. The rubbery texture of the goop lifts out impurities and cleans the skin. And the goop itself often contains active ingredients for an extra-hydrating boost. 
Unlike a sheet mask, which can easily dry out, Yoon tells me that spa-grade rubber masks can stay moist for up to 72 hours. Sometimes, as a sheet mask is drying on your skin, it can even pull moisture out, which is why it's important not to leave it too long on the skin. The rubber mask's texture allows for ingredients to penetrate deeper. "The solid, non-absorbing texture [of the mask] forces the ingredients and moisture directly into the skin."
Rubber masks are sold as a bit of a DIY. The Lindsay Modeling Rubber Mask, which is currently the No. 2 best seller at Olive Young, the Sephora of Korea, comes packaged in a ramen-cup-like tub with a dry powder. You have to add water to the line in the tub, mix, and then spread the goop all over your face. The Shangpree Modeling Mask comes with a 24-carat-gold gel and powder that you mix together to create a Goldfinger-like mask.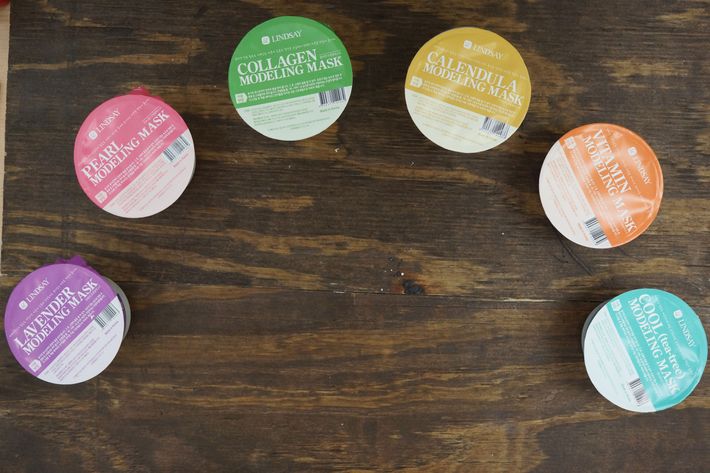 If you look like a serial killer with a sheet mask on, putting on a rubber mask makes you look like the Phantom of the Opera in his off-hours. I kept thinking of Jerry Hall's face-unveiling scene in Batman as I wore it. It's fundamentally impossible to spread any rubber mask evenly all over your face in a way that will be attractive, even with the most candlelit of Instagram filters. No #MaskMondays here.
But seconds after applying the mask, you feel an instant, pleasant cooling effect. It almost feels like your face is sweating cool beads of moisture. After ten to 15 minutes, you can delight in peeling the rubbery mask off your face — extra points if you can remove it all in one go like some Instagram rubber-mask unveilings. Unlike with a sheet mask, your face doesn't feel damp or wet. Your skin looks like it was hydrated from the inside. It feels cool, soft, yet moisturized to the touch, and this feeling will last the next few days. Congratulations: You just saved yourself the bathroom trips that result from drinking eight glasses of water a day.
Since this mask is messier than a normal sheet mask, it isn't quite for every day. Rubber masks also tend to be single-use. "I would think of this as a skin saver for those super-bad skin moments, or a total indulgence when you're looking to unwind with a luxe spa treatment at home," says Yoon. So next time your skin needs a pick-me-up and you're trying to terrify your roommates, you might want to give this trend a try.