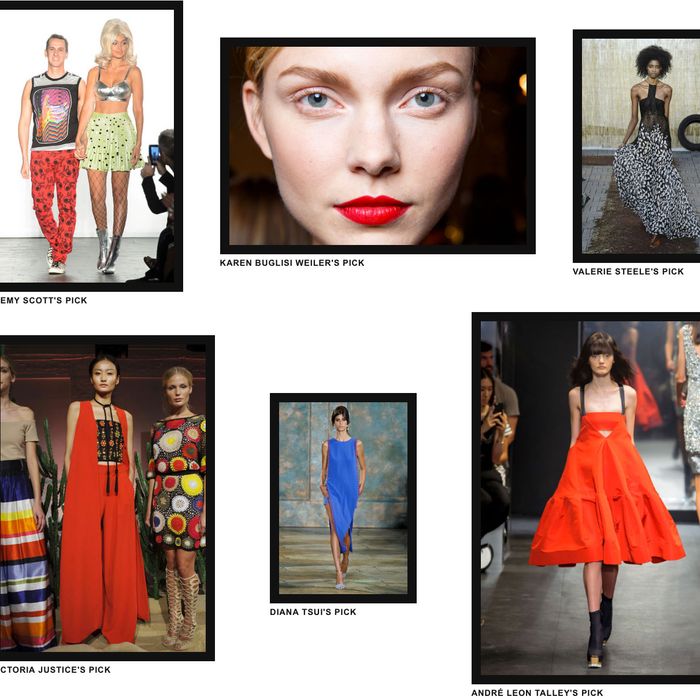 New York Fashion Week:
Tuesday, Sept. 15, 2015
Insiders on their favorite things from the last 24 hours of Fashion Week
It's easy for people inside the industry to get jaded about Fashion Week, and it's just as easy for those outside the industry to find this attitude baffling. A full week dedicated to looking at beautiful clothes? What's not to love?
In the spirit of positivity, the Cut has been asking insiders — designers, editors, celebrities — about their favorite Fashion Week moment from the past 24 hours. Maybe it's a runway look, maybe it's a model, maybe it's a funny thing that happened in the cab on the way to the show. Above, we present the the latest installment of the Love List: an interactive photo wall of the past day's highlights. Hover over a photo to find out who loved each particular moment, and why.