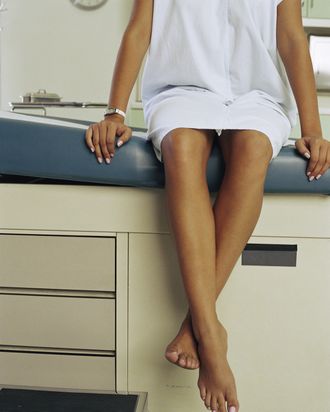 Photo: Deborah Jaffe/Getty Images
The Affordable Care Act already contains a provision against medical discrimination on the basis of race, color, national origin, sex, age, or disability. According to new regulations proposed today, that umbrella will also include gender identity.
The proposed regulations, which have been in the works for two years, outline the types of practices that are no-nos for insurers and health-care facilities that accept federal funding, including charging women more than men for health insurance or categorically excluding procedures related to gender transition. Jocelyn Samuels, head of the Health and Human Services Department's Office for Civil Rights, told the Associated Press that the rule doesn't explicitly require insurers to cover transition treatment, but rather states that people must be treated in a manner that's consistent with their gender identity and insurers could face questions if they deny services that are medically necessary.
The regulation would apply to Medicare and Medicaid and insurers that offer plans through HealthCare.gov would have to comply with their plans outside of the health-care exchange as well. Facilities that accept funding even if through Medicare and Medicaid, a.k.a. most hospitals, must also not restrict bathroom access based on a person's gender identity. The public comment period for the regulation is open through November 6 and we're sure there will be no shortage of responses, but here's one more: 'MURRICA!