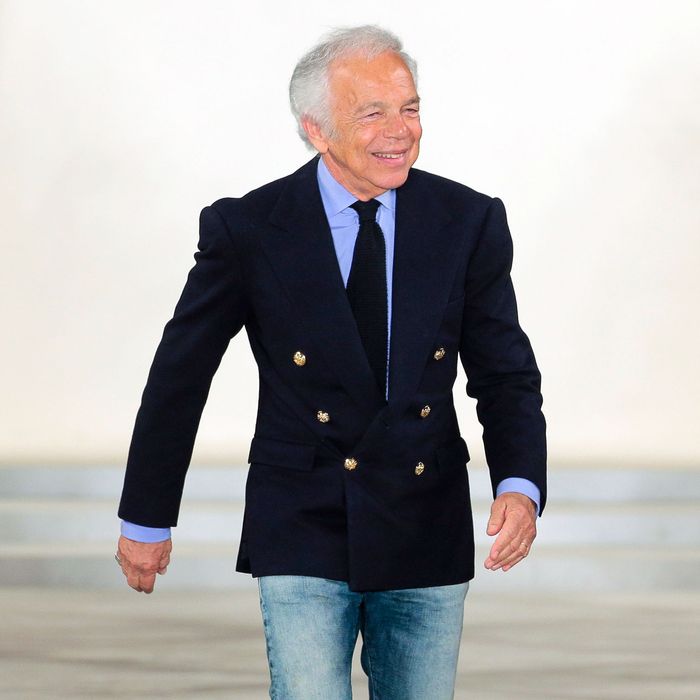 Ralph Lauren.
Photo: Randy Brooke/WireImage
Ralph Lauren has announced that he'll be leaving his role as CEO of the eponymous fashion house, WWD reports. He named Stefan Larsson, a veteran of Old Navy, as his successor. It will mark the first time in nearly half a century that a person other than Lauren will hold that position.

Since launching his first collection in 1967, Lauren led the company's unprecedented growth, which included several brand offshoots, including a home division, athleticwear, and the luxury arm, Purple Label. (The corporation also acquired Club Monaco in 1999, though the partnership is a quiet one.)
"The company has to change," Lauren told The Wall Street Journal of his decision to step down. "It's a public company and we have a responsibility to have the right leadership." He emphasized that though he was leaving as CEO, he will remain heavily involved in the business, likening Larsson's new involvement to "taking on a partner."
Still, the move marks a radical shift for the company. Lauren plans to hand over the reins to Larsson in November.