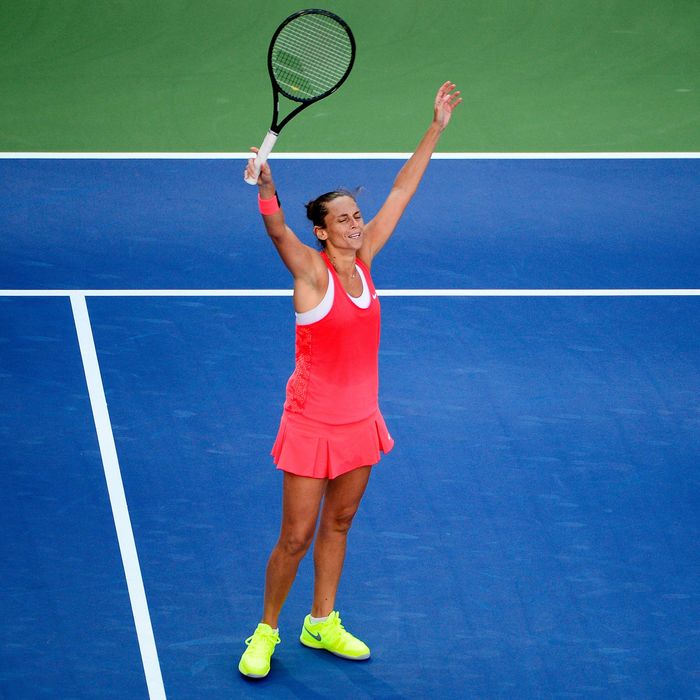 An elated Roberta Vinci.
Photo: Alex Goodlett/Getty Images
While Serena Williams (and Serena fans) are likely reeling after her loss to Roberta Vinci in today's U.S. Open semi-finals, we have to hand it to the Italian player: She beat Williams two sets to one despite having never won a set against her in their four previous matches. It was also Vinci's first Grand Slam singles semi-final — she's primarily known as a doubles player and is ranked 43rd in the world for singles.
In a delightful post-match interview where she appeared as stunned as the crowd, she explained her strategy in a thick Italian accent. "In my mind, I say, 'Put the ball on the court. Don't think. Try to put all the ball on the court, don't think about that Serena is in the other court. And run. Put the ball, and run. Don't think, and run. And then I won.'" She also apologized to the fans, and when asked to explain why, she said, "For the American people, for Serena, for the Grand Slam, and everything, but today is my day. Sorry, guys!"