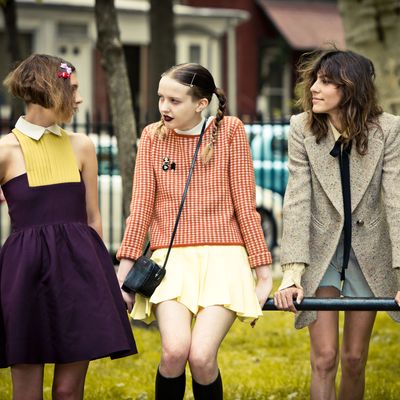 The idea for the latest installment of Out of the Box came from a casual comment photographer Meredith Jenks made to her friend, stylist Rachael Wang. Jenks — whose clients range from Nike to Nordstrom to Nylon — wanted to do a story about the way teenagers tend to dress in high school, when their identities are constantly shifting and experimentation is the norm. Wang thought the concept was brilliant because it's so closely aligned with what's happening on the runway.
"With the likes of Alessandro Michele now at Gucci, J.W. Anderson driving Loewe, and John Galliano at the helm of Maison Margiela, never before have the runways unanimously dictated a more eccentric personalized look," Wang tells the Cut. "To me it felt reminiscent of the spontaneous, creative, and whimsical way high-school students get dressed, and with that fearlessness of youth in mind, I cast four women with strong individual style to interpret the best of pre-fall." Three out of the four women featured aren't professional models, but they all have a powerful sense of self that comes through in photographs — Jenks actually scoured Instagram to find them.
Click the slideshow below to see how the two friends pulled together a tribute to youth, eccentricity, and refusing to play by the rules.
Makeup: Katie Mellinger. Hair: Andrita Renee. Models: Raven Lyn Corneil at Women, Elizabeth Ammerman, Sasha Frolova, and Mari Guidicelli.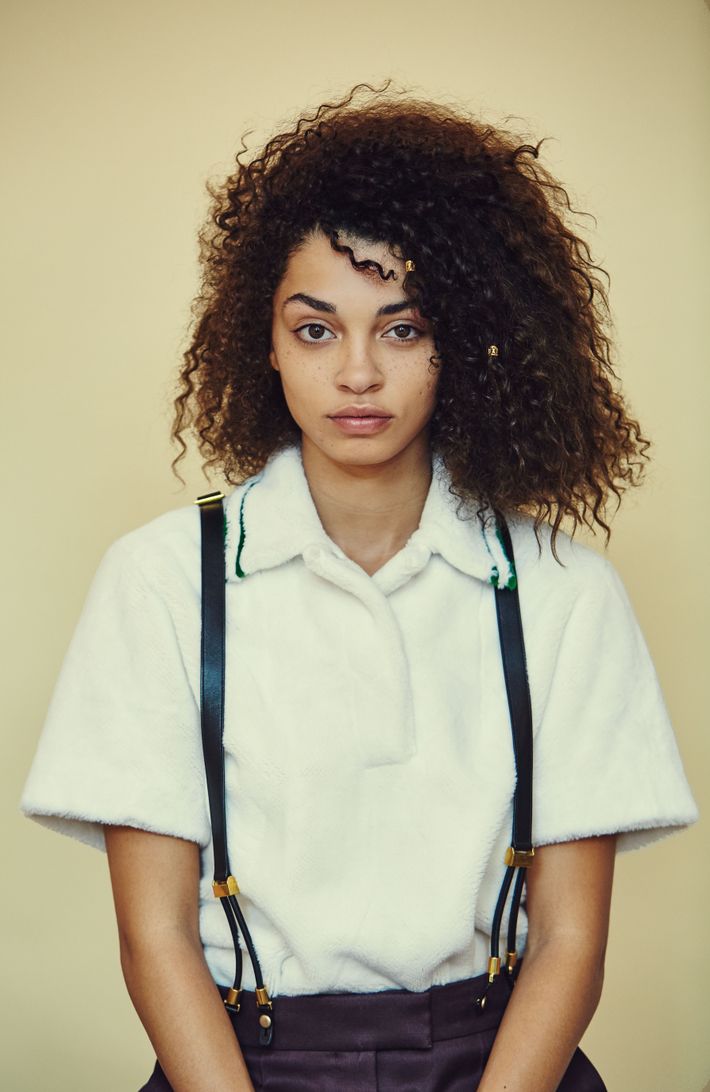 Raven has recently moved to New York from L.A.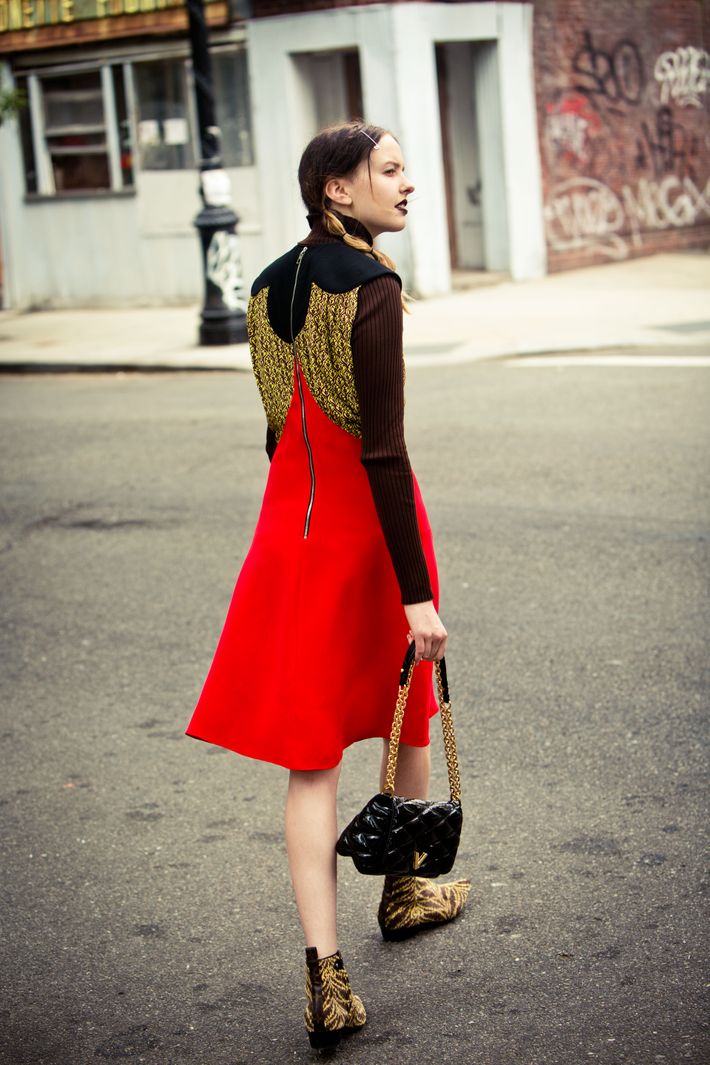 Elizabeth has a propensity for red eye makeup, vamp lips, and 3-D nail art.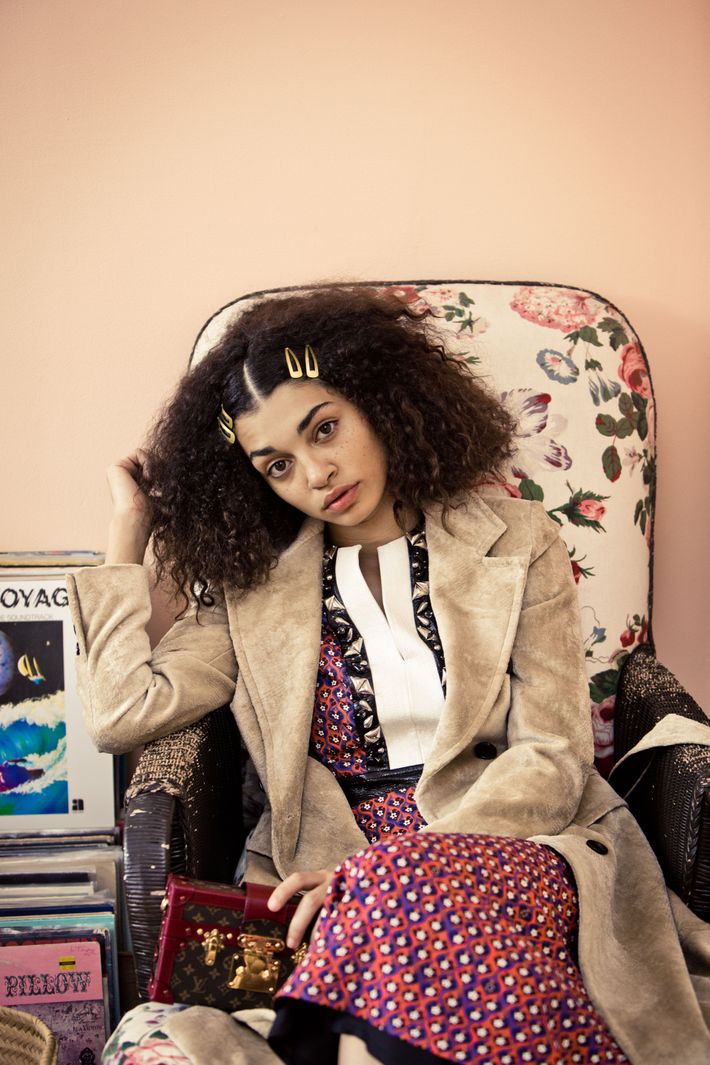 "The new cool is being eccentric and having fun and playing, and not being so precious about the perfect shoe with the perfect bag and the perfect belt," says Wang.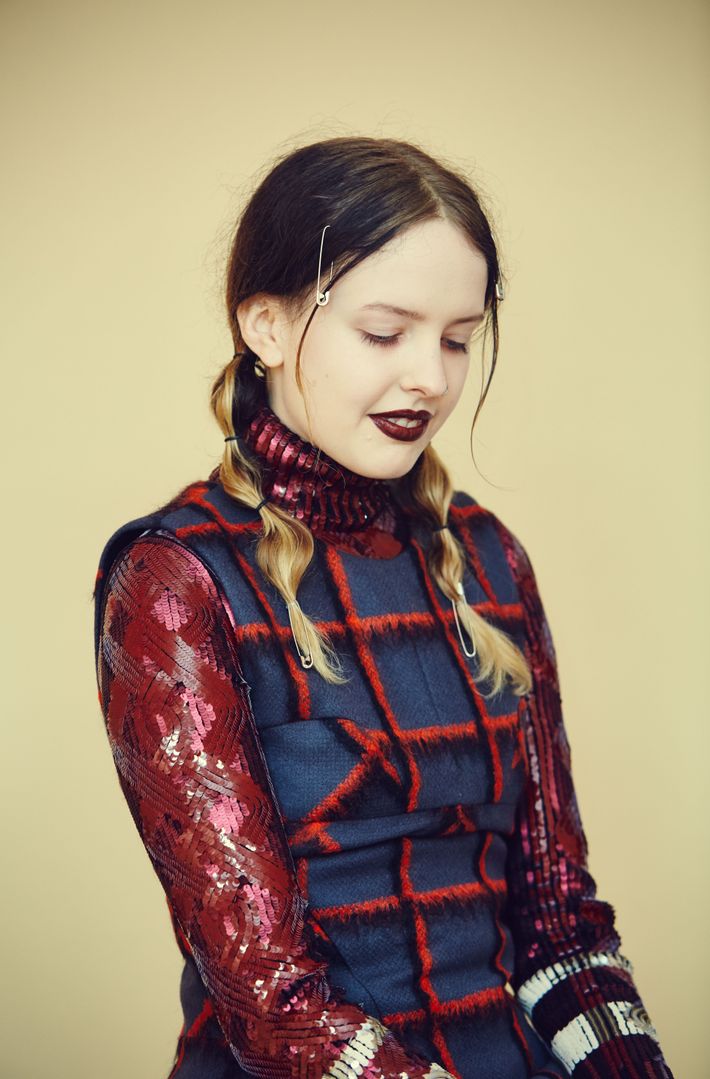 Elizabeth fell so hard for hairstylist Andrita Renee's safety-pin-as-hair-accessory trick that she plans to employ it for everyday use.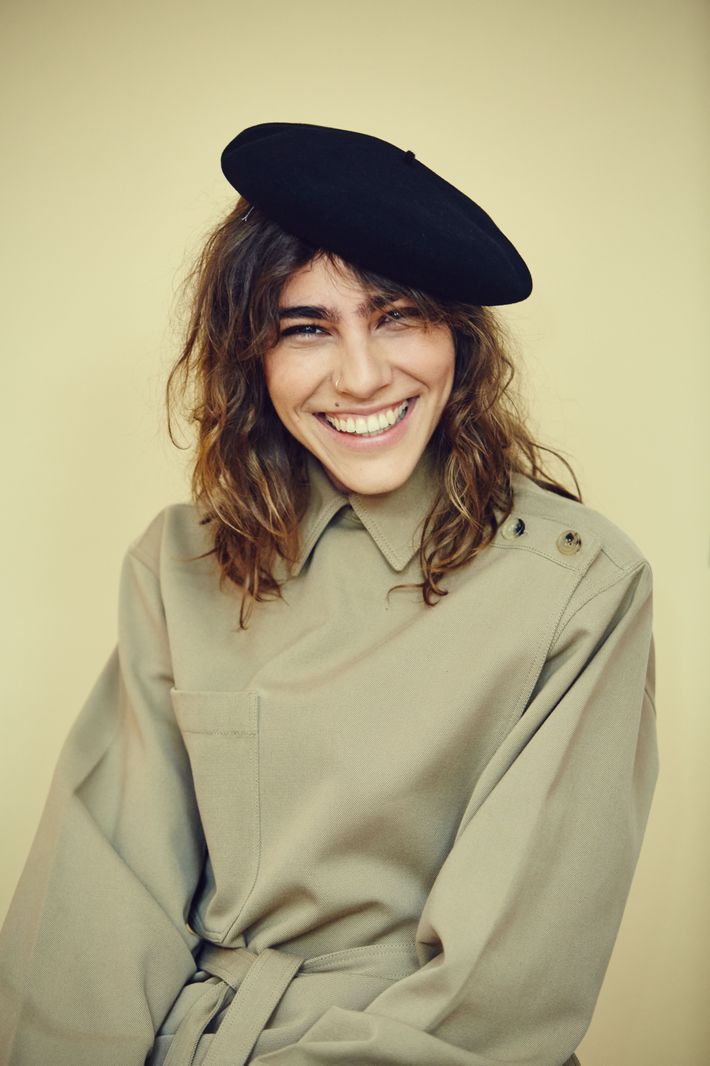 Mari makes her own shoes.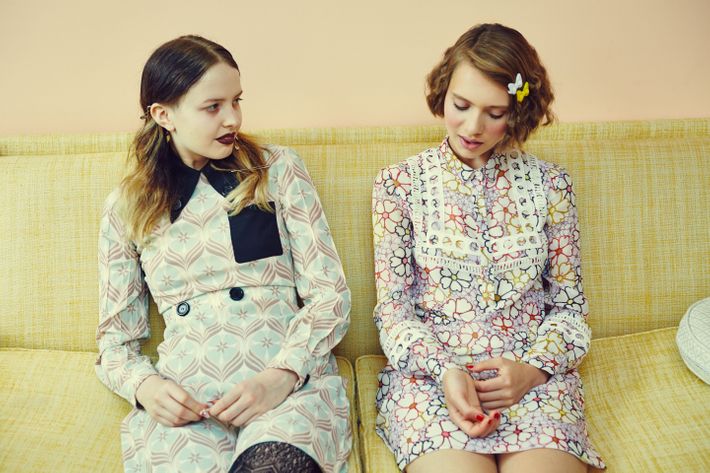 Elizabeth and Sasha. "As a stylist, I tried to just capture the spirit of what each girl was like in her personal life and bring that to life in the context of a fashion story," says Wang.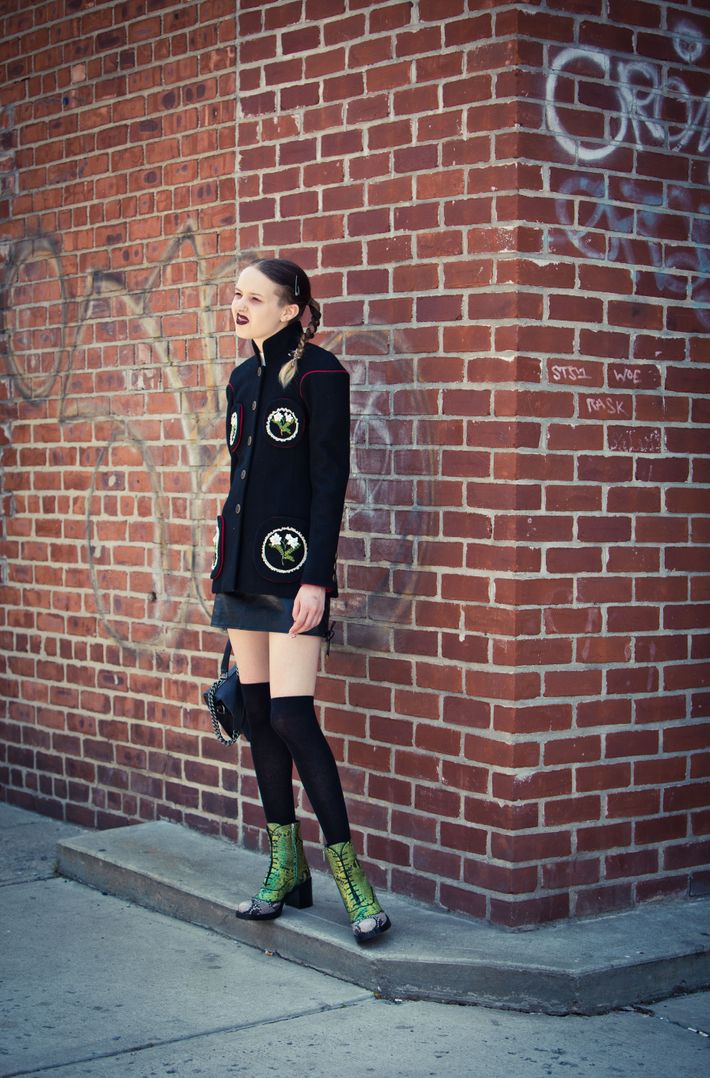 "Kids are trying so hard to show the world who they are, and so there's so much passion behind how they dress," says Wang. "If I'm going to be goth, I am going to go 100 percent and wear all the makeup to school at 9 a.m. It's a way of finding your people."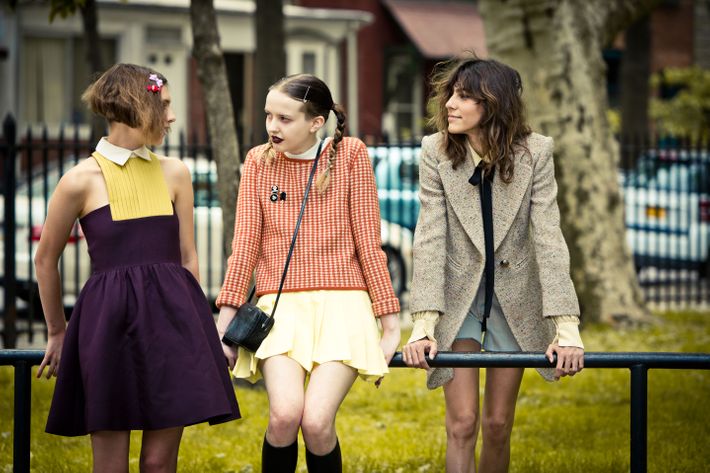 "It's also cool how it changes so quickly," Wang goes on. "You start running with a different crowd, or you even just read a book and you change your look. That's one of the things I played with in this story."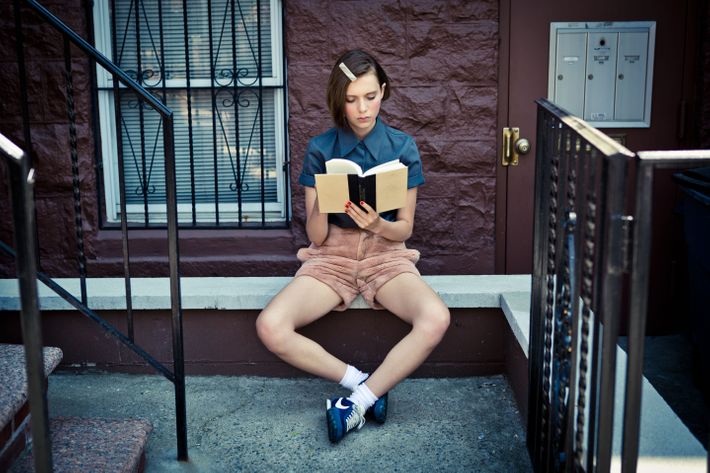 "The shoot was at a friend-of-a-friends' house in Greenpoint," explains Jenks. "It was small for this type of shoot, but it worked well; that neighborhood went well with the clothes, that '70s feel."