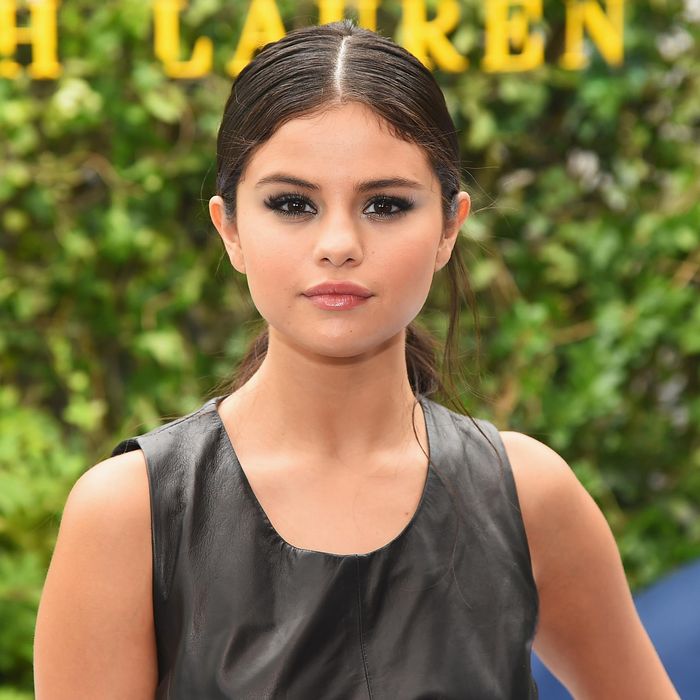 Selena Gomez.
Photo: Michael Loccisano/Getty Images
Instagram has been tracking its Fashion Week data closely, and now that the week is over, it's released its numbers to the Cut. One standout figure: there were over 200 million interactions from 26 million people around NYFW content. That's almost double the 85 million from the fall shows this past February. Another surprising number: 1.5 million people liked Selena Gomez's photo of herself outside the Polo show, making it the most-liked photo of the week.
Read on for Instagram's complete data on the top-liked photos and most Instagrammed shows during NYFW.
Top-Liked Photos:
1. Selena Gomez's photo with over 1.5 million likes 
2. Kim Kardashian photo with over 1.2 million likes 
3. Kendall Jenner photo with over 1.1 million likes
Most Instagrammed Shows:
1. Givenchy
2. Diane von Furstenberg
3. Polo Ralph Lauren
4. Coach
5. Kanye West
6. Jeremy Scott
7. Alexander Wang
8. Tommy Hilfiger
9. Lacoste
10. Ralph Lauren