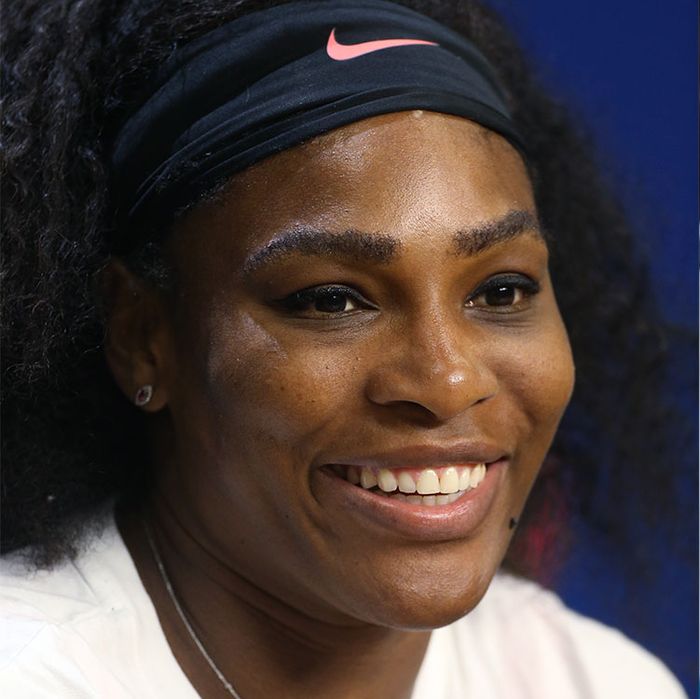 Serena Williams; Mykal-Michelle Harris.
Photo: Getty Images; Facebook
Remember this little nugget? Three-year-old Mykal-Michelle Harris killed us all softly when she announced that she was "just like Serena Williams" after playing tennis with her dad. The video caught Ms. Williams's eye and now Mykal-Michelle is going to meet her idol IRL.
At some point between destroying every opponent in her path during the U.S. Open, Williams sent Harris a care package of tennis goodies, including tickets to her next match. But Mykal-Michelle is no sucker: She's coming to the Billie Jean King National Tennis Center with fire in her heart and a racket in her hand. "I want to play tennis," she told the website for Ellen DeGeneres's TV show. "If I beat her, or if we both win, we'll both be champs."
But the tenacious toddler hasn't ruled out the possibility that she could take down her idol. "Or if I beat her," she continued, "I'll be the champ." Serena, are you ready?