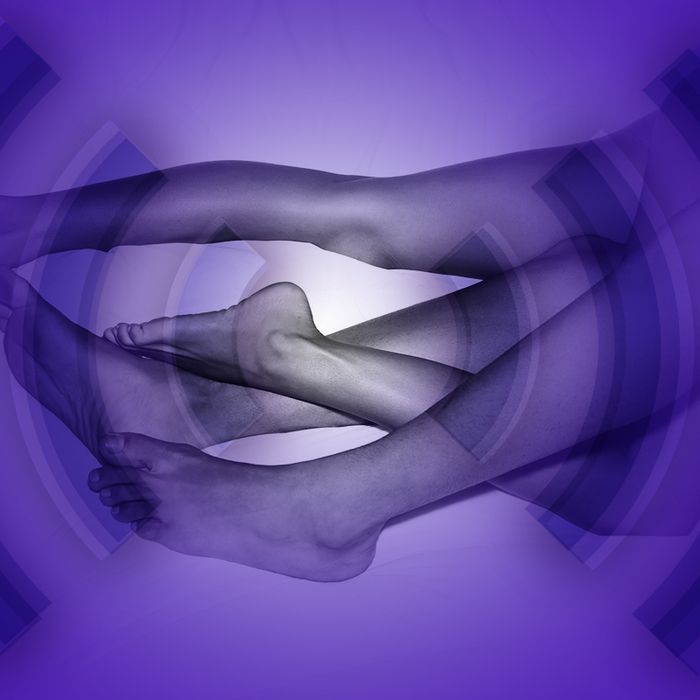 Photo: Mark Leibowitz/Masterfile/Corbis
The wage gap still sucks, but at least there's some improvement on the orgasm gap. A (slightly dubious) survey of 5,000 millennials conducted by Lifestyle Condoms found that 89 percent of millennial women surveyed have reported that they orgasm during sex. The number is higher for men (97 percent), but those numbers are pretty close! Still, "Sex Lives," New York Magazine's weekly sex podcast, wonders if it's true. Do that many millennial women actually get off, or did everyone who took the survey lie?
Speaking of lies, how incredible is it that Ashley Madison duped 31 million men into thinking they were talking to real women? Gizmodo's Annalee Newitz published a brilliant bit of data journalism that found most of the "women" on Ashley Madison were actually bots. Is this karmic retribution, or a really good business plan?
And, bonus: Your "Sex Lives" hosts reveal which sex acts they've deemed "relationship only" after a study from the Journal of Sexual Medicine shows that most women who reported having anal sex only did it once they were in a relationship. What's that old saying? Love means trusting someone enough to try butt stuff?
A new episode of "Sex Lives" can be found each Wednesday on iTunes or SoundCloud.