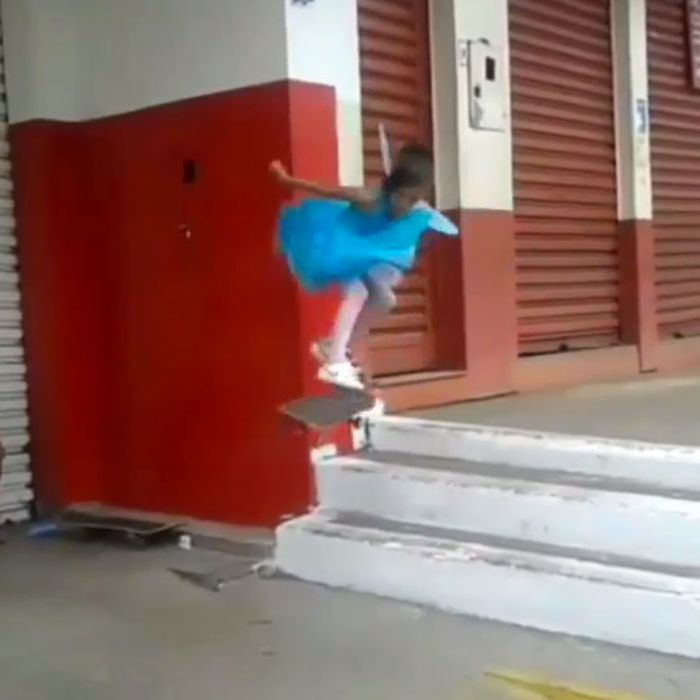 Like many other 7-year-olds, Rayssa Leal is an adorable fairy princess; unlike many other 7-year-olds, she can crush the crap out of a skateboarding trick.
At a skate park in her hometown of Imperatriz, Brazil, Leal dons a poofy princess dress and tries twice to land a heel-flip. But it isn't until she puts on her fairy wings that she is able to perfectly pull off the trick. As soon as she lands it, she confidently skates on as if she didn't just totally wow the crowd of much older kids.
Congratulations to Leal, who is clearly much better at skateboarding than the middle-aged men of New York.