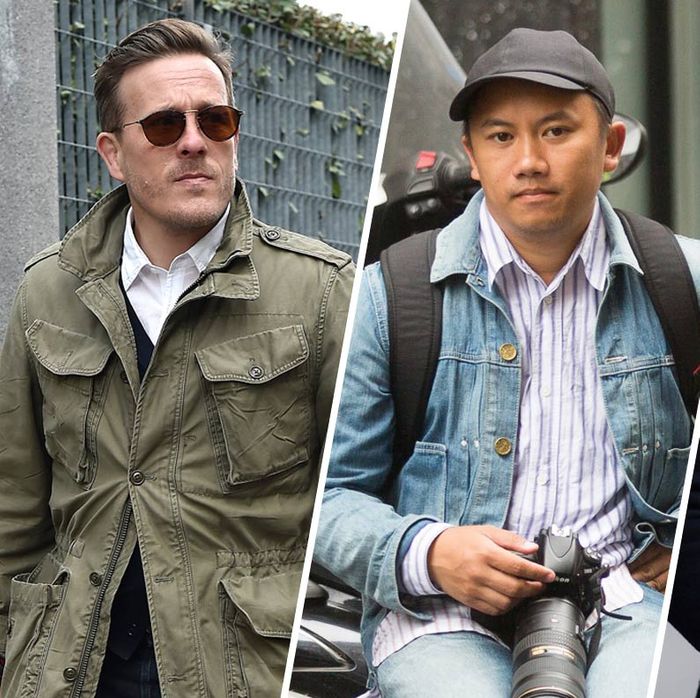 Scott Shuman; Tommy Ton; Yvan Rodic.
Photo: Jacopo Raule/Getty Images, Melodie Jeng/Getty Images, Timur Emek/Getty Images
For anyone wondering what beloved street-style photographer Tommy Ton might be doing now that Style.com is morphing into an e-commerce platform, the answer is: creating his own empire. Today, Ton tells Business of Fashion that he's striking out on his own with an eponymous website. It will showcase his trove of photos over the years, but he also plans to launch original content, like interviews, editorials, and videos, very soon. And he's planning on covering the spring 2016 shows as an independent entity. "I've been very fortunate to develop a lot of relationships in my career through designers and brands," he tells BoF. "So, I've been thinking, maybe I should just focus on that and not worry so much about whether or not my name is branded with anyone else's."
After gaining a following for his blog, Jak & Jil, Ton began shooting for Style.com and GQ. (Ton has since sold the Jak & Jil rights to an outside entity.) He made a name for himself with horizontal shots, often focused on eye-popping colors and unusual accessories. (The fad for novelty clutches among the street-style set owes him at least a small debt.) But increasingly, photographers like Ton, or Scott Schuman, who also shot for Style.com, or FaceHunter Yvan Rodic, who's contributed to Men.Style.com, Italian Vogue, and T, don't need their identities bolstered by an established media brand. They're free agents with astronomical Instagram followings, and they're transforming themselves into media properties in their own right.
Schuman, for his part, has branched into publishing and fashion design. While his previous books focused on chic women in fashion capitals, he's moving further afield with his new tome, The Sartorialist X, for which he traversed India, Peru, Morocco, and other far-flung destinations. He tells British Vogue, "I find so much inspiration in diversity and in challenging my eye to appreciate unfamiliar colors, patterns and shapes," he tells the magazine. "In this sense, this is the book I've been waiting to do." He's also designing a footwear line and is in the early stages of designing a men's line. Rodic, too, has been indulging his wanderlust. On his Instagram of late, you won't find photos of Anna Dello Russo, but of Mongolian children and elders, or architecture in Portugal, and other travel-oriented content.
Blame it on ennui — even shooting the most glamorous shows and attendees can get dull after a while — or the fact that these talents are cannily realizing they may be able to beat the big names at their own game. Meanwhile, the OG street-style photographer, Bill Cunningham, is still at it, injuries be damned.