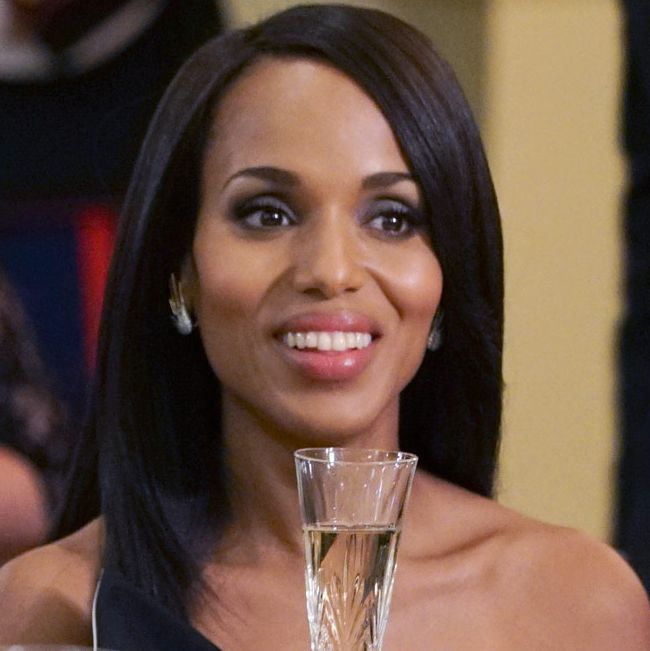 Right now, Empire and Scandal have some of TV's best characters and best fashion, so it's hard not to compare the two. Both Cookie Lyon and Olivia Pope have faced insurmountable challenges and still come out on top; both women have very complicated relationships with their powerful significant others; and both have a knack for the best accessories we've ever seen. So every week, I'll be comparing their style to determine who had the best fashion from each episode.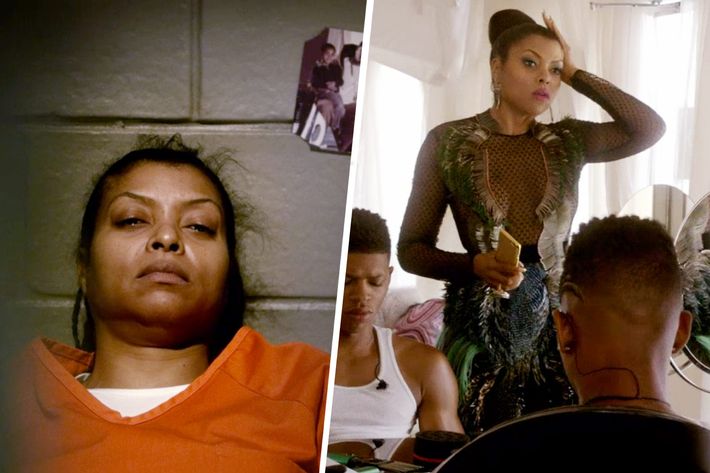 Round 1
Let's start with Empire's season-two premiere. Cookie's first outfit was a stunner: a feathered, crystal-encrusted Gucci dress that screamed "I got money now, y'all!" She's come a long way from her orange jumpsuit days, and she has a right to celebrate it any way she desires. She was dressing to impress thousands of people at a concert, and attempting to get Mimi Whiteman (played by Marisa Tomei) to invest $250 million into the Lyon empire. As they say, if you want the part, you better look the part. Cookie rose to the occasion.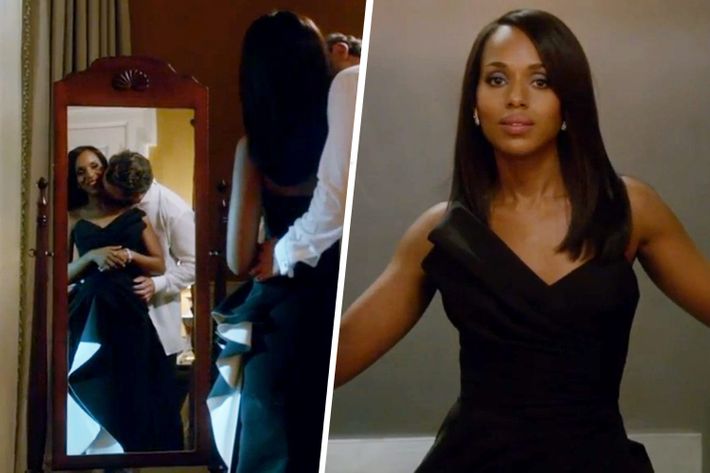 There is nothing more sophisticated than the way Olivia Pope handles herself in this gorgeous asymmetric Rubin Singer gown. It's a classic, elegant choice for a presidential dinner, especially a presidential dinner at which you are secretly stealing someone else's husband. Take note of her casually slaying in the elevator.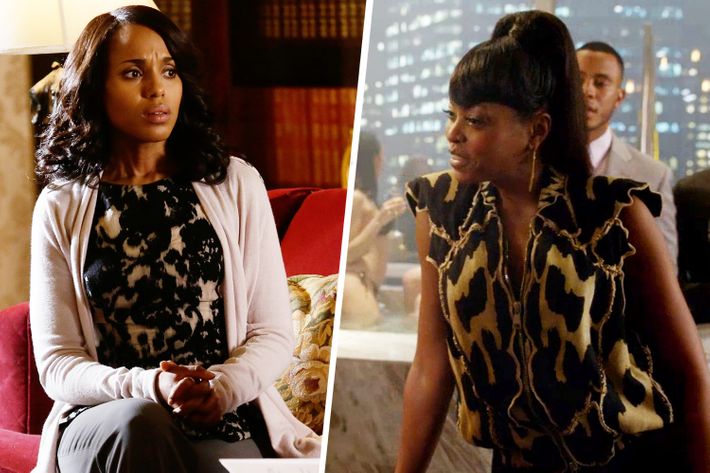 Round 2
Coincidentally, both of our contenders had meetings with important women this week. Olivia sat with the evil queen in an attempt to find out who murdered the princess, and her look was "business as usual" — tailored pants, blouse, and a neutral cardigan. Not an outfit that I loved, but undoubtedly work-appropriate.
On Empire, Cookie threw Mimi a welcome party, and her embroidered blouse and flashy earrings matched the tone of the event. She looked ready to party without getting too dressed up, because she knows how to have fun and do business at the same time.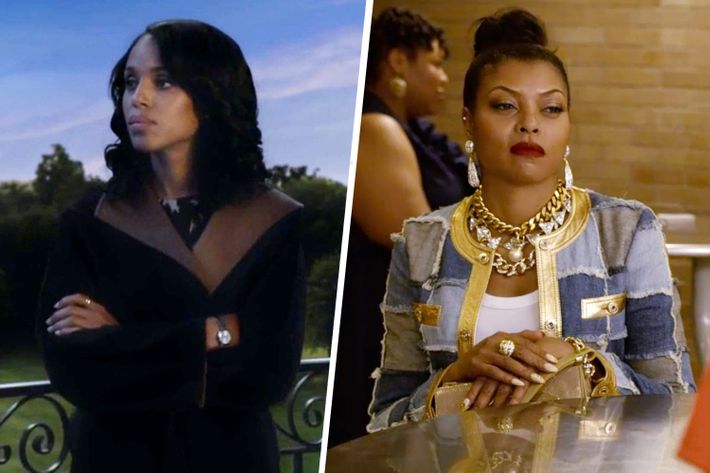 Round 3
In the final scenes of their respective episodes, both our contestants met up with their significant others. Cookie went to see Lucious in prison, even though he never came to visit her during her 17-year stint behind bars. For the occasion, she wore a denim Moschino look with studded Louboutins and plenty of gold jewelry and worked that look so well you could practically smell how rich she was through the television screen. Lesson learned: If you ever go visit your ex-husband/lover in prison, make sure you drape yourself in diamonds and gold as if you were Mr. T himself.
Olivia went to the White House to see Fitz after they had a fight over the evil queen, throwing this two-toned Max Mara coat over her Dior blouse. Normally, I love a good belted-camel-hair-overcoat moment, but this one didn't do much for me.
Winner
This week goes to Cookie Lyon because she came to win. Olivia's gown for the presidential party was amazing, but her outfits for the rest of episode fell short. We've been waiting five whole seasons for her and Fitz to be together — you'd think girlfriend would be a bit more festive. Then again, we're only at the beginning of the season. Tune in next week to see if she'll be able to steal Cookie's crown.