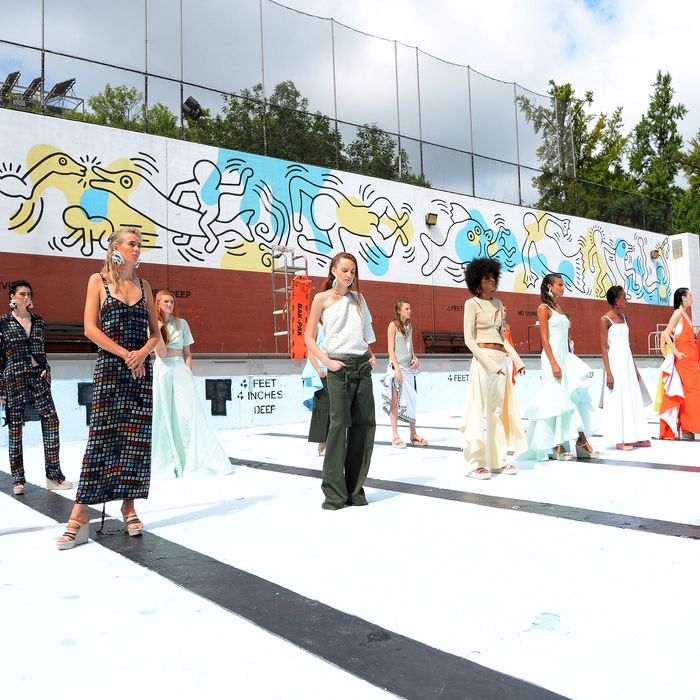 Photo: Andrew Toth/Getty Images
Horoscopes, tarot cards, quizzes in the back of women's magazines that you take standing up at the drugstore — none of them can quite compare with the Myers-Briggs personality test. Based on the answers to a series of questions — about your relationships to other people, your way of looking at the world, your work habits — it categorizes you as one of 16 personality types and gives you a corresponding set of initials, like INTJ or ENFP. It's been debunked repeatedly, but businesses still rely on it to decide who to hire, and people still love it — maybe because it's weirdly fun.
This Fashion Week, we were inspired by the Myers-Briggs test to create our own style-personality quiz. Instead of personality extremes like introvert vs. extrovert, we picked style extremes like minimalist vs. maximalist. Are you the kind of adventurous person who changes your style weekly, or are you someone who prefers the consistency of a uniform? Do you like your clothing to be sweepingly romantic, or are you more of a fashion intellectual? Do you embrace trends, or do you follow your own individual path?
Give us your answers to the quiz below, and we'll give you one of 16 quasi-scientific style-personality acronyms, from MAIT (minimalist, adventurous, intellectual, trend enthusiast) to XCRI (maximalist, consistent, romantic, individualist). Then, based on your type, we'll deliver personalized Fashion Week stories all week long.