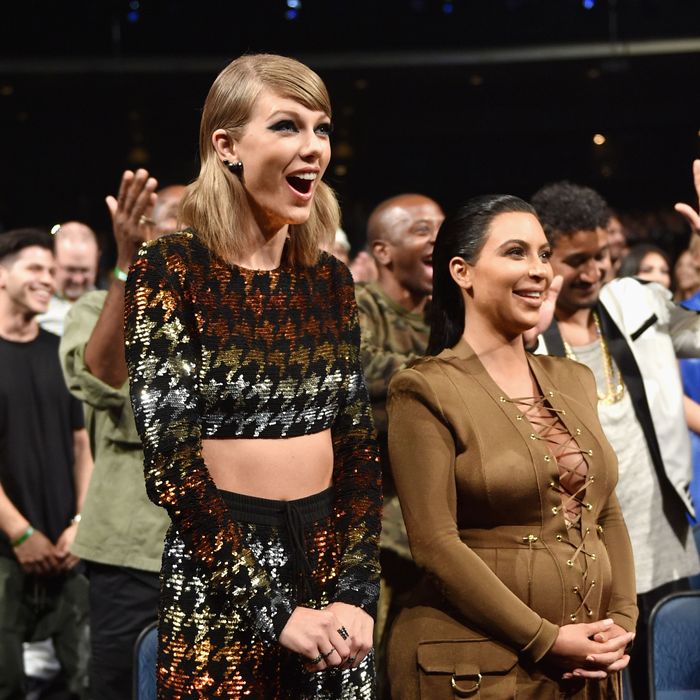 Photo: John Shearer/Getty Images
Kim Kardashian is the reigning queen of social media, fashioning a multimillion-dollar empire out of an innate sense for good selfie angles, but her reign over Instagram has been surprisingly short: After usurping the title of "most followed" from Beyoncé in August, she just ceded the follower lead to one Taylor Swift.
Taylor, an internationally beloved pop star whose understanding of feminism is derived entirely from The Sisterhood of the Traveling Pants, just hit 45.5 million Instagram followers, surpassing Kim K. by a thousand followers and becoming the most-followed user on the platform. A cursory glance at her account shows why. Kim may have adorable baby Nori to snap and share, but @taylorswift has everything: cats, celebrities, models, Cara Delevingne's boobs, flowers from Kanye. If there were ever a formula for guaranteed viral success, it is surely that.
Kim better step up her game if she wants to steal the mantle back from Taylor; might we suggest more pics of North West as a grumpy ballerina?