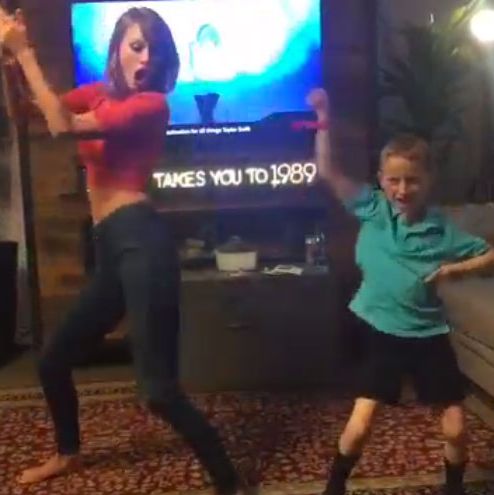 Taylor Swift and Dylan Barnes.
After a video of him passionately dancing to "Shake It Off" went viral, 7-year-old Dylan Barnes got to perform a dance routine on The Ellen Show that made other kids his age look like talentless hacks. Now he's taking it up another notch: Last night he got to rock out with Taylor herself backstage at a show in Kansas City.
And what were you doing when you were 7?