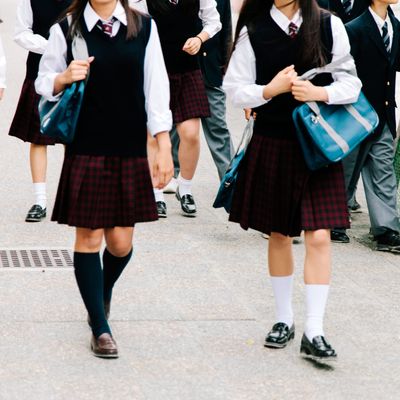 Photo: Rene Mansi/Getty Images
A new report published by CNN reveals that the first day of school in Japan (typically September 1) is the worst day of the year for teen suicides in that country. After the Japanese office of suicide prevention collected data from over 40 years, they discovered that teens under 18 were killing themselves at a much higher rate in the beginning of September than at any other time during the year.
The government's figures found that between 1972 and 2013, 18,048 Japanese teens in total took their lives, but the suicides spike around September. The reason for this, experts say, isn't just malaise over summer's end. Instead, they say, teens who are bullied fear returning to school. As one student, 17-year-old Nanae Munemasa, told the cable channel: "The long break from school enables you to stay at home, so it's heaven for those who are bullied. When summer ends, you have to go back. And once you start worrying about getting bullied, committing suicide might be possible."
Because of her fear of being bullied, Nanae chose to stay home for a year in order to cope, something many Japanese students do. There is even a nonprofit, Zenkoku Futoko Shimbun Sha, that guides students in the event that they stay home. They print a newspaper for children who are staying out of school and counsel parents. Keiko Okuchi, an executive at the organization, said that families are caught in a trap. "It is a living hell for children who know that they'll be bullied at school, yet they have no other choice but to go," she said.
After her year at home, Nanae is back at school, and even in a band. She and her mother credit the internet and the connections she made there for her newfound confidence, and she has started a blog to help others in similar situations.