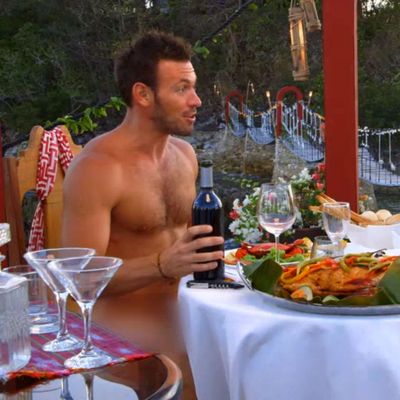 This time last year, we had a glorious naked wedding. The union of a purest hippie and a freelance sex therapist proved that this radical dating experiment worked on some level — two naked weirdos found lasting love. Now, as it is the season finale of ​Dating Naked: Playing for Keeps​, we have arrived at the time for reckoning and resolution. We must assess if the second, radically different version of the radical dating experiment actually worked.

Well, spoiler alert, nobody is getting naked-married.


Last night, there were no new dates. Instead, old loves came back to haunt the naked island after many days (three weeks) in search of closure — or perhaps a second chance at love. Fallon came back either to murder Chris or be asked "What's up?" and Mason came back to put on his cowboy hat to show Kerri what a real man is. So now, after ten weeks, 21 naked dates, and endless dramatic clothed speeches,  it's time to find out if Chris and Kerri are ready to grab love by its exposed balls.

In honor of these brave, intrepid naked people, let us drop trou one last time, and assess.

​​Chris:​​ Our bro Chris started this journey happy to take off his pants every day and greet a new naked woman. He definitely had a type: hot and mean. But now he is beginning to see that hot and mean takes a toll on one's soul. He is no longer excited to see naked women. He's dealing with things the only way he knows how: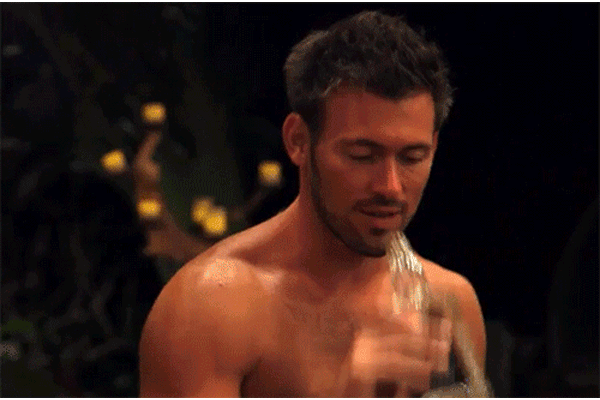 His current keeper, Elissa, has decided she loves Chris and Chris loves her and she will stop at nothing to make sure they go home together. Call me a cynic, but c'mon, Elissa — love?  It's been three weeks!! People on ​The Bachelor don't even say it that quickly. And nobody on ​Naked and Afraid says it ever. No way does anybody believe that you genuinely love slow, blinky Chris. But I digress. Elissa is beginning to demonstrate that she, too, is manipulative, and sort of conniving. First she tries to fool Kerri into revealing what's going on with her and Chris with fake girl-talk, and then later she tells Chris that Kerri is "such a bitch," and it's "either her or me," and I'm not really sure what the stakes are here, but Chris looks megastressed.
Chris is beginning to see that Elissa is just the Las Vegas Fallon and that he has yet again fallen prey to hot and mean women. Speaking of Fallon, she's back!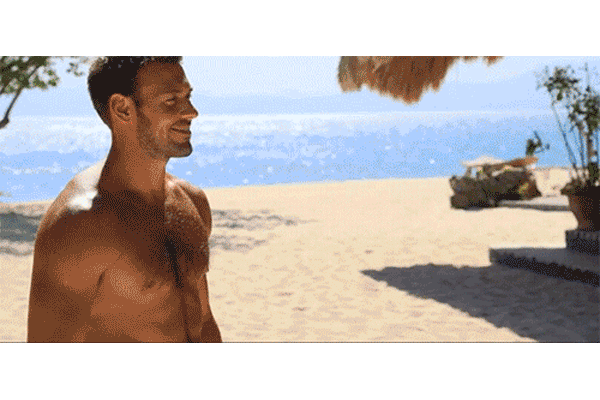 Surprisingly, she doesn't immediately rip Chris's heart out with her bare hands. Instead, she tries to win him back the only way she knows how — hanging out in the best, skimpiest bikini known to man (seriously, why is her top blurred out? She was wearing a bathing suit! What kind of bikini is this? Can you wear it in public?) and starting a girl fight with Elissa. They actually call one another fat. This is getting ridiculous! Chris keeps finding himself sitting there while they fight over him — he is both frustrated and aroused and frankly would like to escape to figure out which emotion is more dominant.  Will he continue his pattern of dating Fallons? Or will he choose Ol' Faithful Kerri, the girl who has been loyally following him around for ten weeks?
Kerri: I think Kerri has finally tapped into her feminine power. I'm proud of her for harnessing the divine strength of her loving cup. Kerri is the HBIC on this island: After baring her soul last week, she knows she's gotten through to Chris, and she knows Elissa is self-destructing. While she isn't sure STD Dan is worth her time, she doesn't even really care because she can get it. All of it. And does. "STD, make sure that shower water is to a temperature of my liking," she demands, and then proceeds to bang him against the shower door because that's what she wants. She has come so far. I am so proud.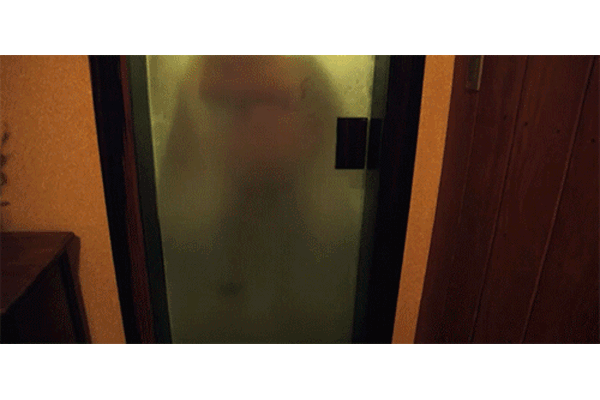 Even though she's loving her current position as Goddess Queen, she still has a little niggling emotion — Mason. The baby-faced cowboy she left behind. Of course, it's Mason who returns, ambling up the beach like a nudist Clint Eastwood, coming back to claim his woman and ride off into the sunset.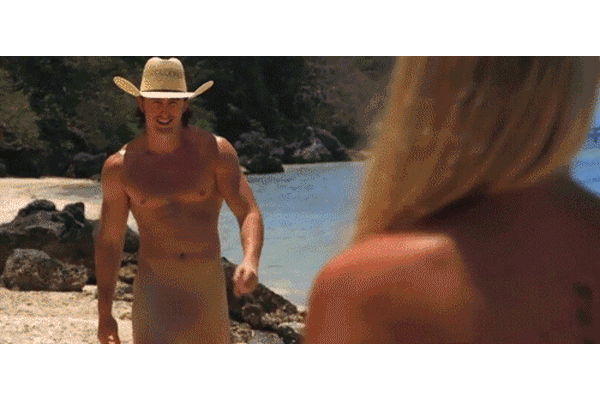 Bye, STD Dan, you are no longer needed. Mason is here. Bye!
Kerri tells Cowbaby Mason that she thought of him every morning when she woke up, even when she was lying next to Dan. She asks him to stay with her. Mason is a strong man, but he has feelings, you know, he bleeds, too, and his heart was crushed when Kerri sent him away. He just doesn't know if he can forgive her.

Finally, Kerri makes one of her trademark tearful speeches and melts Mason's tough, weathered exterior. "I love you, Kerri, I do," he drawls. And  I want to believe it, Mason, but again: three weeks, dude. You've known her for three weeks.  I think what you mean to say is "Hey, I like you enough to make a play for you. Pick me and once we get back to the mainland, we can put some clothes on, go on a date to Benihana, fool around a little bit, and see how it goes." 

Instead, he says: "I'm sorry for not being blind. For not being blind," which is basically just gibberish. And then promises to give love abundantly and receive it.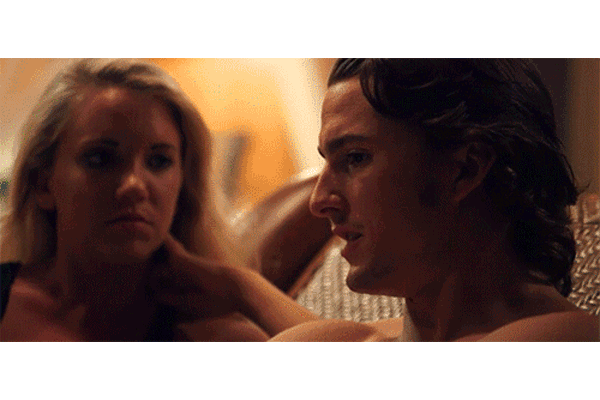 Dan, lurking in the background eating a bag of Hot Cheetos, hears everything. And tries to start a fight. But in a showdown between a Cowboy and a Drunk Boy-Band-Member Wannabe, who do you think is going to win?
Really the clear winner here is our girl Kerri.


For their last Dating Naked date ever, Chris and Kerri get to have their second date. Finally. They meet and embrace.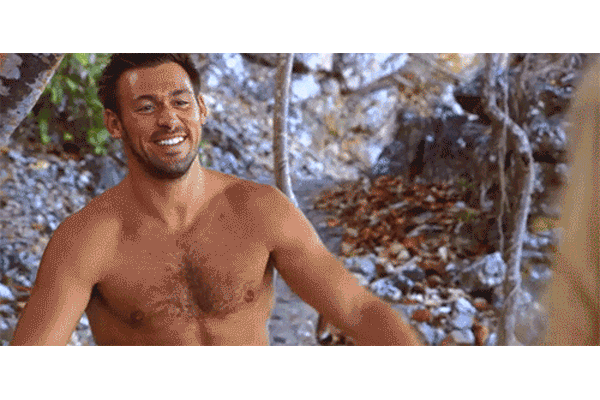 And enjoy a lobster dinner at sunset.
Over dinner, they look back on all of the crazy (not so crazy) stuff they've been through over the ten weeks. "Remember when my ass was white?" Chris asks Kerri. He wants her to know, that like his butt, which is now tan, he too has changed. Maybe he is deserving of her. Maybe.

In elimination, Chris chooses Kerri! He has matured! Kerri, who has waited 21 dates to hear him say this, giggles, beams, and chooses Mason.

And they amble off into the sunset to experience abundant love forever.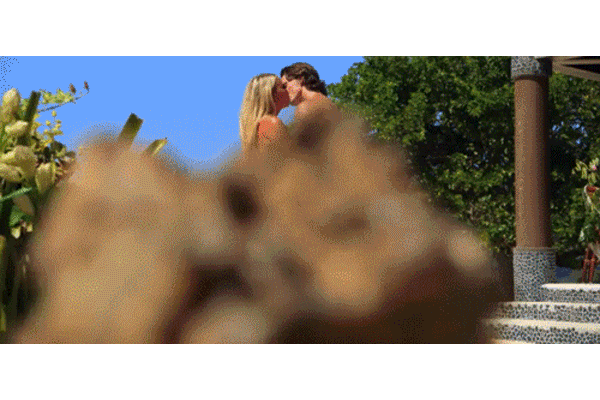 Update: They are no longer dating. Love is dead. But there is a season three.