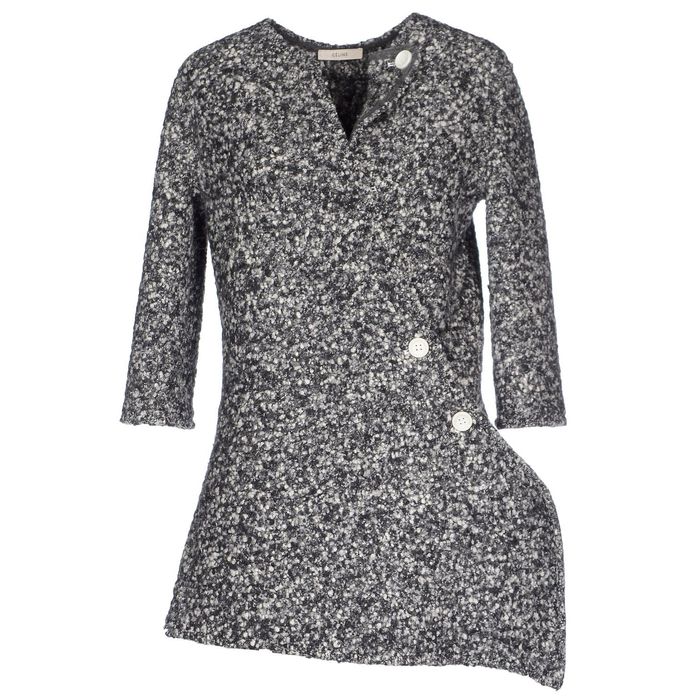 Every Friday at the Cut, we're highlighting one great purchase that's absolutely worth eating ramen noodles for the rest of eternity. If you're looking for cheap thrills instead, check back every Monday for a fun pick-me-up that will still leave you enough cash for dinner. 
Let's break down why this Céline shirt is worth $1,331. First off, it's Céline and as far as status brands go, that's still at the top of the list. The likelihood of finding a piece that was on the runway that's actually produced and sold at a discounted rate (keep in mind that this had to be originally over $3,000) is slim to none. You can tell by the sculptural shape, carefully applied single-breasted buttons, and bouclé fabric that this is one of those rare, game-changing pieces that will instantly make you look chicer than you ever have in your entire life, even if you wear it with jeans. There are still a lot of sizes left, so if you have the funds, now's the time. A top this perfect won't wait around.
Céline Gray Boucle Shirt, $1,331 at Yoox.