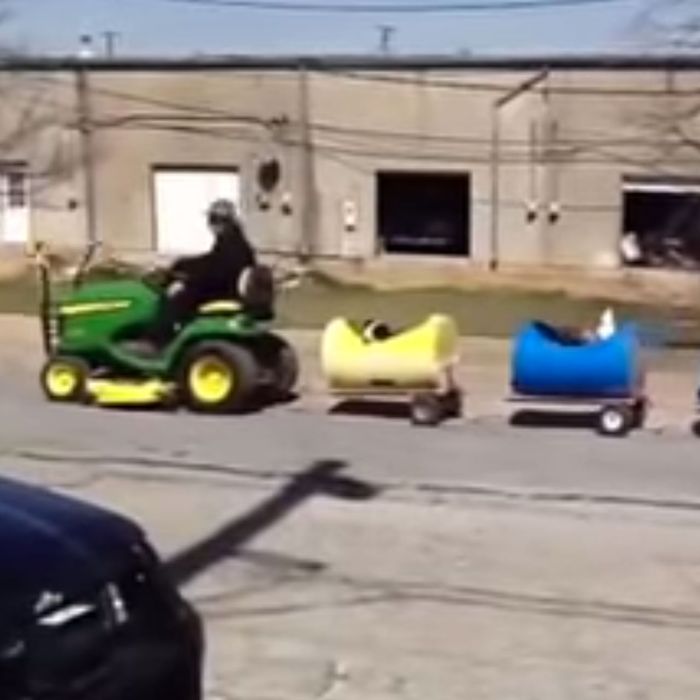 It's the last full week of September: The leaves are starting to change, the nights now require a light jacket and dudes everywhere are already starting to get annoying about football. So come, soothe yourself with eight actually good things that happened this week.
1. Pope Francis declined to eat with American politicians so he could have lunch with the homeless. During the pope's visit to Washington, he turned down lawmakers' invitation to have lunch with them so he could instead eat with some of the homeless people of D.C. Whatta guy.
2. Two words: dog train. A man in Texas built a customized "dog train" so he could take his rescued dogs for a ride around town every single day.
3. Riley Curry taught Jeremy Lin how to do the Nae Nae. World's cutest basketball baby.
4. This grandpa had the time of his life releasing baby sea turtles back into the ocean. Look at 'em go!
5. Empire's second season started. And the costumes were pure fire emoji.
6. An independent snake lady figured out how to impregnate herself. Once humans learn the trick we'll finally be able to build our dream all-girl world.
7. An heiress included her nail technician and hairstylists in her will. It's important to help the most important people in your life.
8. A baby lion tried to give his best Katy Perry roar. Soon he will be a killing machine, but for now he's adorable.