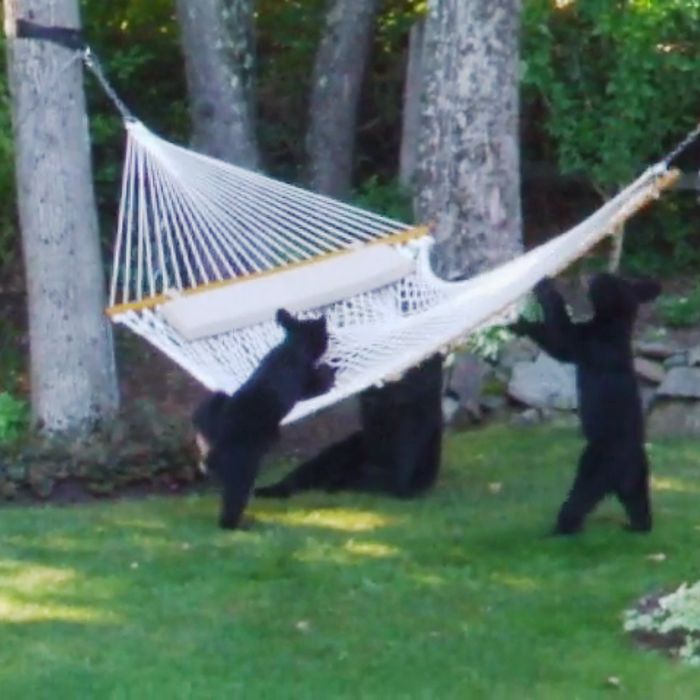 It's a somber anniversary, but hopefully this will cheer you up: Here are eight actually good things that happened this week.
1. An investment-banking firm is paying for the college educations of the children of employees who died on 9/11. Sandler O'Neill & Partners set up the fund in the wake of the tragedy, and so far they've sent 54 of the 66 children to college for free.
2. The White House and the New York district attorney will spend $79 million to test backlogged rape kits. The two groups pooled their resources to help clear the backlog in 27 states and hopefully put away some serial offenders for good.
3. We're finally getting a middle-finger emoji. The list of people on Twitter to send it to is endless.
4. Suburban bear cubs spent their back-to-school week chillin' in hammocks. Three bear cubs were spotted in Washington, New Jersey, this week playing around in hammocks. They must've gotten bored of the pool.
5. A California moving company has agreed to move domestic violence victims for free. Meathead Movers partnered with the nonprofit Good Shepherd to provide moving services to people living in abusive situations who lack the financial resources to hire movers.
6. Drake posted some more thirst-trap Instas. We are truly #blessed.
7. Our Lisa Frank fever dreams finally came true. A pink dolphin was spotted swimming in a Louisiana river, and she could be pregnant with BABY pink dolphins.
8. This puppy forgot how naps work. This is actually an accurate representation of how many members of the Cut staff feel at work today.