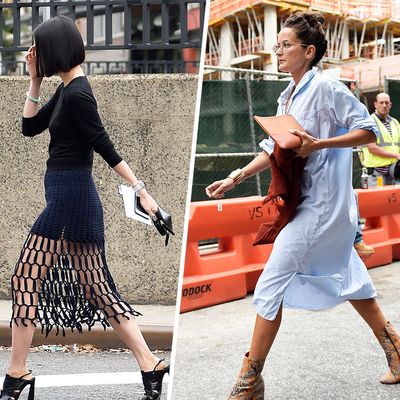 All throughout fashion month, the Cut will be ranking street-stylers on their outfits, ultimately bestowing a coveted Golden Peacock award on one winner for each city. Photographer YoungJun Koo will be shooting all of our contestants, and Cut contributor (and last year's winner!) Shiona Turini is back to help narrow down our top five. We have our own winner of the day, but we can't decide on the Golden Peacock champion without your help, so vote below for your favorite!
Day two brought out sunny skies, and with the beautiful weather, everyone was ready to show off even better outfits. Eva Chen broke unwritten street-style rules and actually dared to repeat a photographed piece. Pernille Teisbaek must have read our predictions post, because she debuted head-to-toe Céline — we're not even in Paris yet and people are really throwing down. Then we had two girls who coordinated their moto jackets, presumably figuring that two are better than one when it comes to baiting photographers. Click ahead to see yesterday's top five, and don't forget to vote!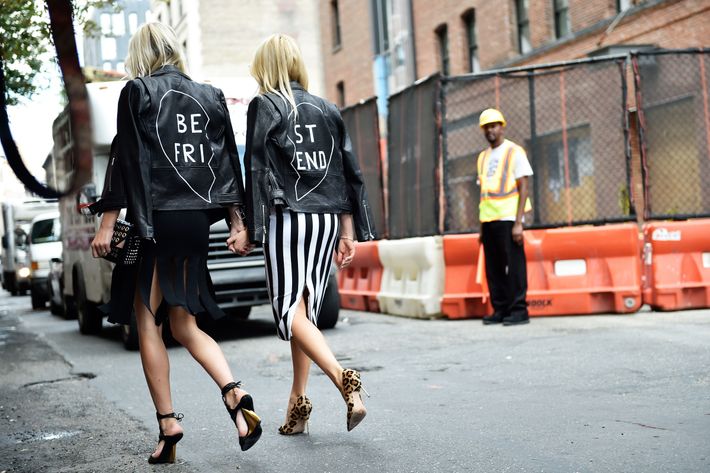 Second Runner-Up (Tied): The Best Friends
Taking a page out of the Taylor Swift playbook, these two are using their friendship to their full potential.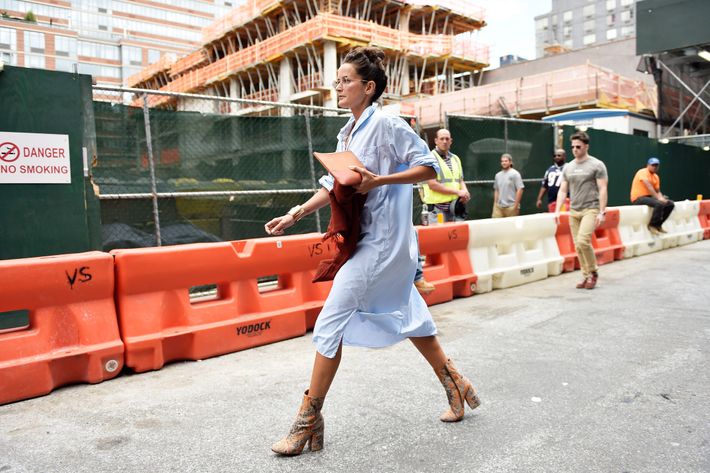 First Runner-Up: Lucy Chadwick
How do you transform a simple blue shirtdress into something amazing? Tack on a super-simple Céline clutch that perfectly coordinates with your grandmotherly Dries Van Noten boots.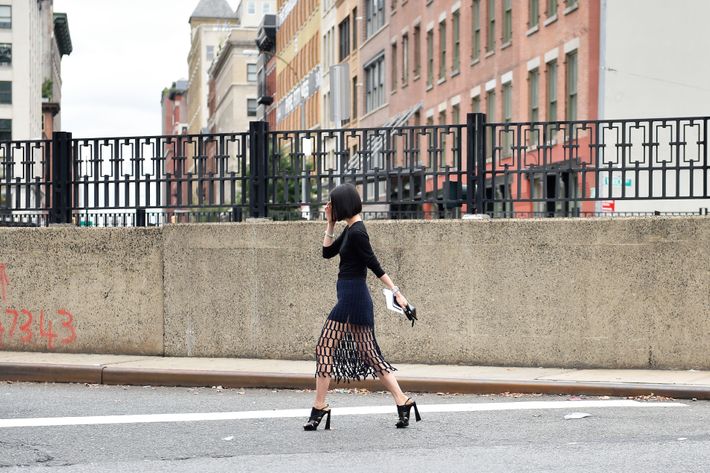 Bronze Medal: Eva Chen
Unlike other street-stylers, Eva dares to repeat her bait. She last wore these crazy Proenza Schouler heels when she was pregnant a year ago; they made another appearance yesterday.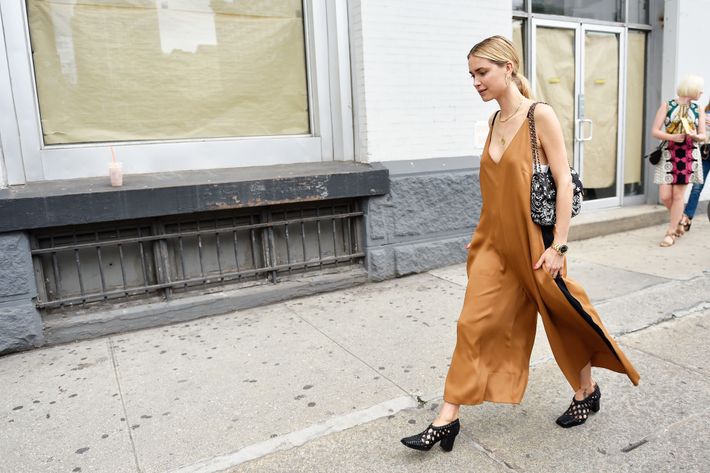 Silver Medal: Pernille Teisbaek
Didn't we say someone was going to break out the head-to-toe Céline? Granted it's a bit early in the game for laying down the gauntlet, but for her ballsy power move, Pernille gets our second spot.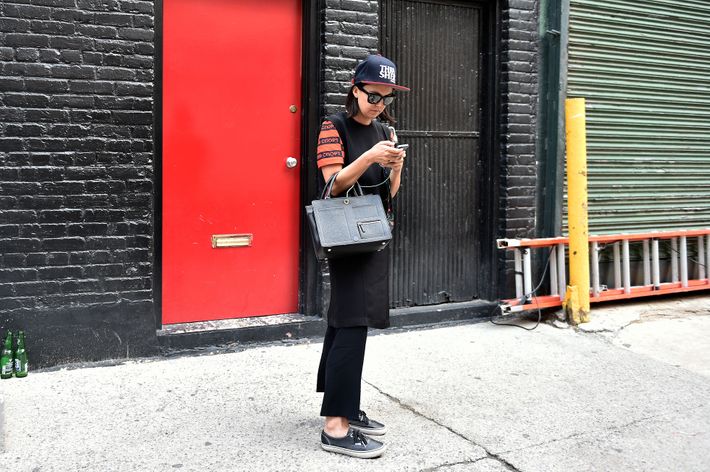 Golden Peacock Winner: Martha Violante
What is it about these street-stylers perfectly coordinating with their backgrounds? Factor in Martha's so-weird-that-it-works mix of a cool hat, Céline top, and graphic tee, and you have a winner. Congrats!