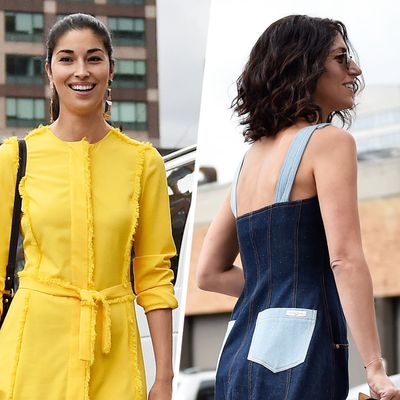 All throughout fashion month, the Cut will be ranking street-stylers on their outfits, ultimately bestowing a coveted Golden Peacock award on one winner for each city. Photographer YoungJun Koo will be shooting all of our contestants, and Cut contributor (and last year's winner!) Shiona Turini is back to help narrow down our top five. We have our own winner of the day, but we can't decide on the Golden Peacock champion without your help, so vote below for your favorite!
The skies were ominous yesterday, but that didn't prevent the street-stylers from wearing outfits that were questionably suitable for inclement weather. Rachael Wang showed up in a lacy white dress that was partially see-through. She's been dressing like a very chic cult member lately and it's making us wonder: Is #cultcore the new #normcore? Also flouting the rain was Caroline Issa in a sunny yellow dress and peacock-blue suede boots (subliminal message maybe?). And Yasmin Sewell made her first reappearance after being pregnant all last September, choosing a long denim dress and Céline wedges. Who won day three? Click ahead to find out, and don't forget to vote.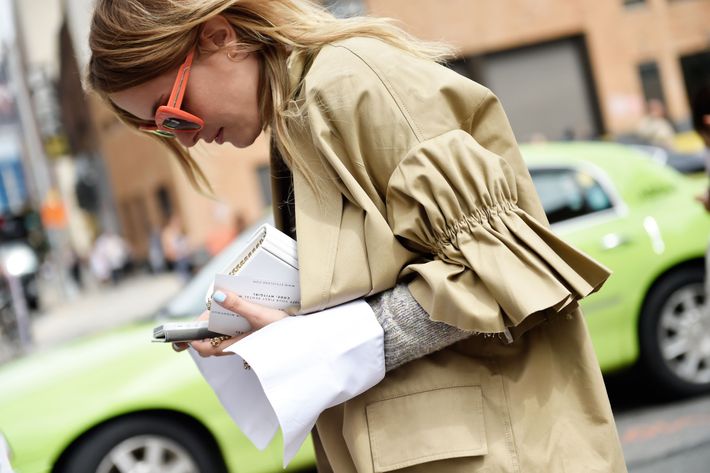 Second Runner-Up: Rebecca Laurey
Take a cropped-sleeve coat, add a sweater and a sweeping bell-sleeved blouse, and you have a great example of fall layering. Too bad it still felt like summer outside.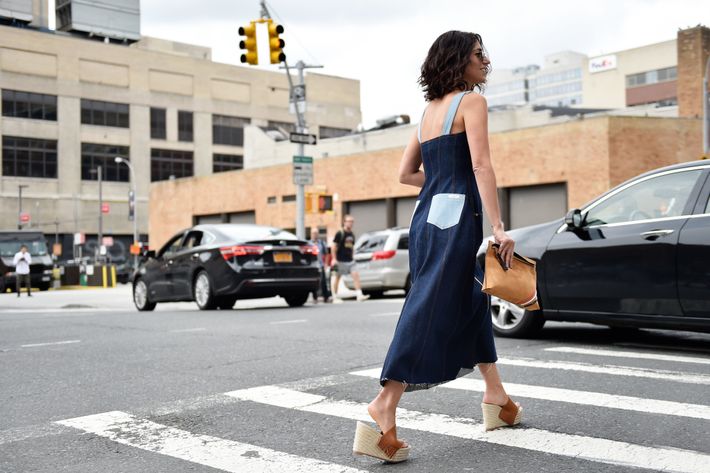 First Runner-Up: Yasmin Sewell
How many women would wear what's basically a denim overall dress and make it look good? Apparently just Yasmin.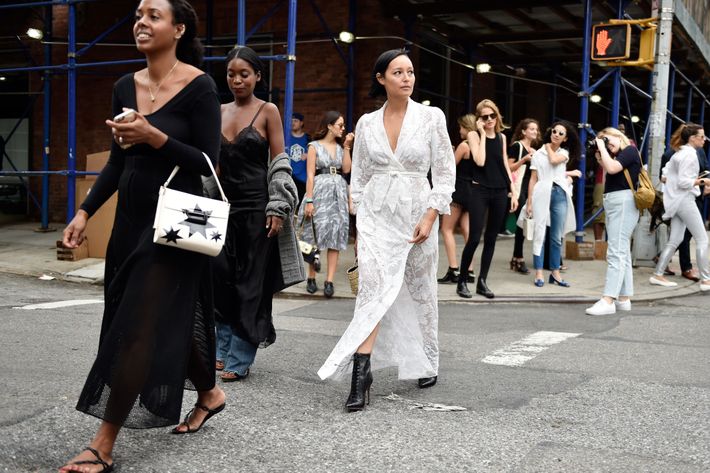 Bronze Medal: Rachael Wang
We're calling it: #cultcore is the new #normcore. See you later; we're going to join whatever cult Rachael's in.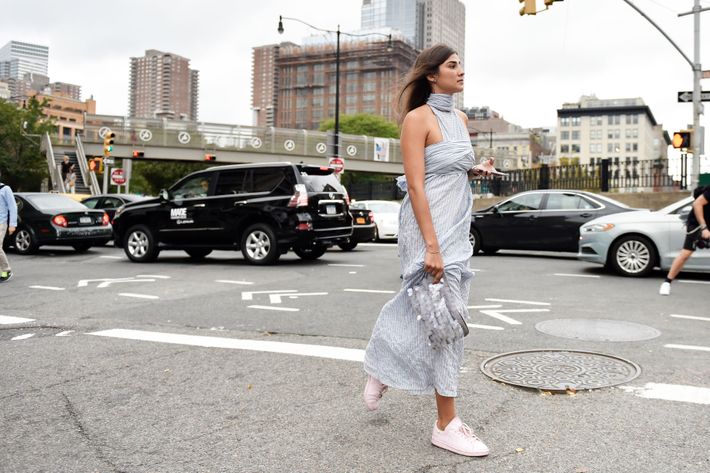 Silver Medal: Stripes-and-Sequins Girl
Is this an elaborately tied bedsheet worn with pink Raf Simons sneakers? Maybe, but it looks like enough to earn this mystery girl the runner-up spot.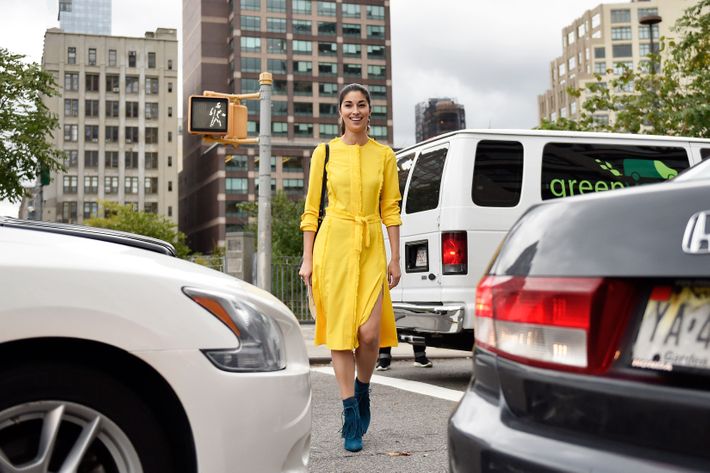 Golden Peacock Winner: Caroline Issa
Caroline always looks so fantastic in yellow. Last year, her canary-colored vest worn over a lavender fringed dress earned her a spot on our list. This time she mixes it up with peacock-blue fringed boots for the win. Congrats!