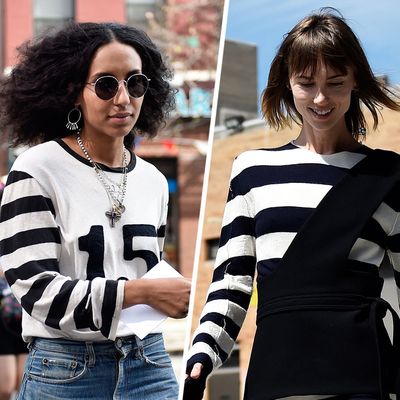 All throughout fashion month, the Cut will be ranking street-stylers on their outfits, ultimately bestowing a coveted Golden Peacock award on one winner for each city. Photographer YoungJun Koo will be shooting all of our contestants, and Cut contributor (and last year's winner!) Shiona Turini is back to help narrow down our top five. We have our own winner of the day, but we can't decide on the Golden Peacock champion without your help, so vote below for your favorite!
In the competition for street-style glory there's no such thing as a day of rest. Sunday brought out even more over-the-top looks in the form of Anna Dello Russo. She decided to go all out and wear one of the printed Dior catsuits paired with the brand's patent and Lurex booties. The power move was a surprise considering that it's just New York Fashion Week and not Paris — so we had to give her a spot for her skillful camera-baiting ways. On the other end of the spectrum was Anya Ziourova, who also pulled a Paris-level strategy: wearing Céline weeks early. And to round out our top five are a couple rookies who have never been our list — until now. Who's your top pick? Vote below!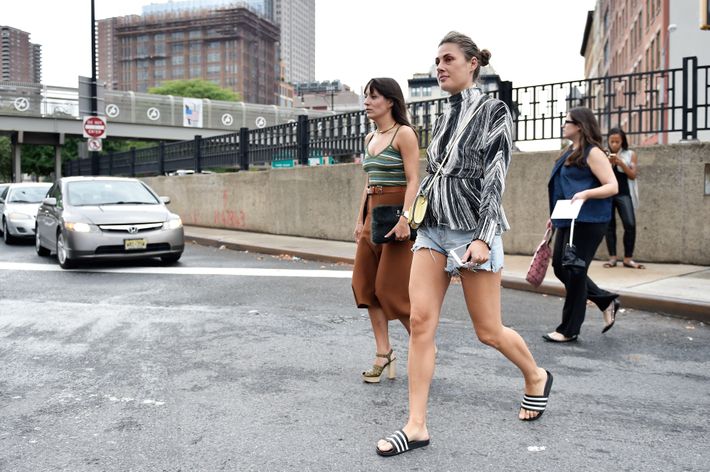 Second Runner-Up: Natalie Hartley
That J.W. Anderson top looks awfully familiar. Where have we seen it before?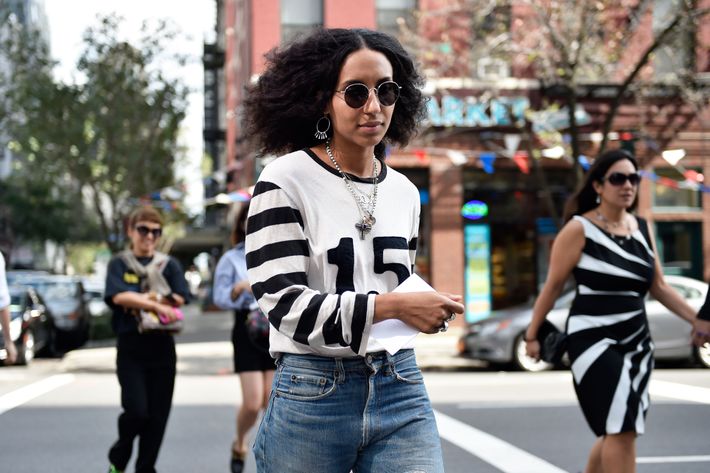 First Runner-Up: Chioma Nnadi
Chioma's a newbie to our top five, but she's always had such a way of dressing that feels completely her own — like this striped top and these high-waisted jeans.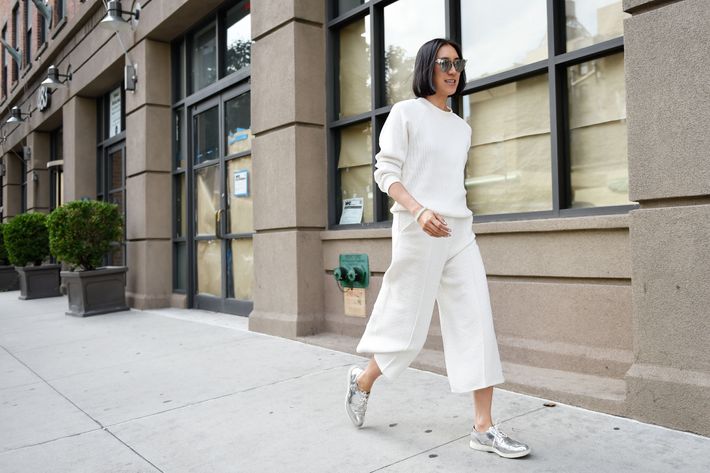 Bronze Medal: Eva Chen
Her all-white ensemble paired with flat shoes is giving us Guilty Remnant feelings. #cultcore strikes again.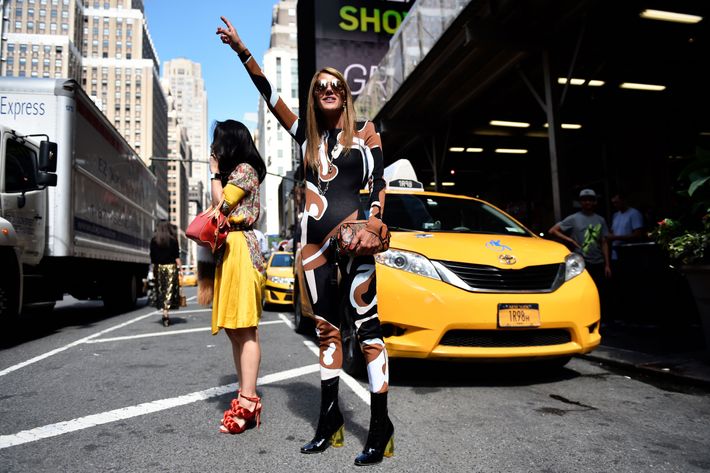 Silver Medal: Anna Dello Russo
Who else but Anna Dello Russo would wear a printed Dior catsuit? It's ballsy, straight-out baiting and it worked.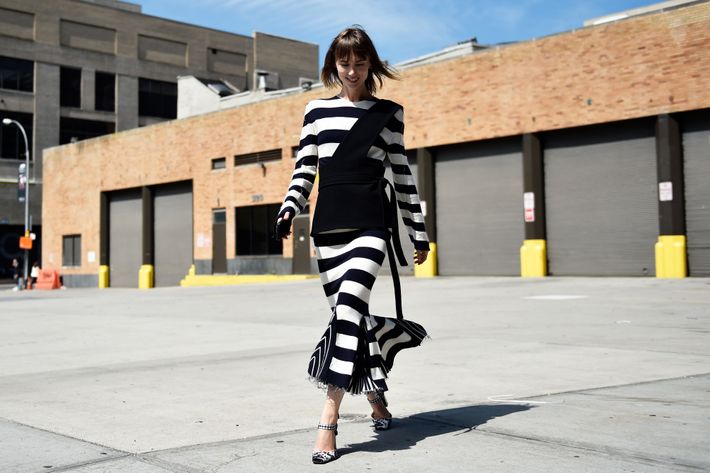 Golden Peacock Winner: Anya Ziourova
At this point in the street-style game, it's a given that Anya Ziourova will wear Céline. That usually happens in Paris, but she decided to strike early. For that she earns the win. Congrats!