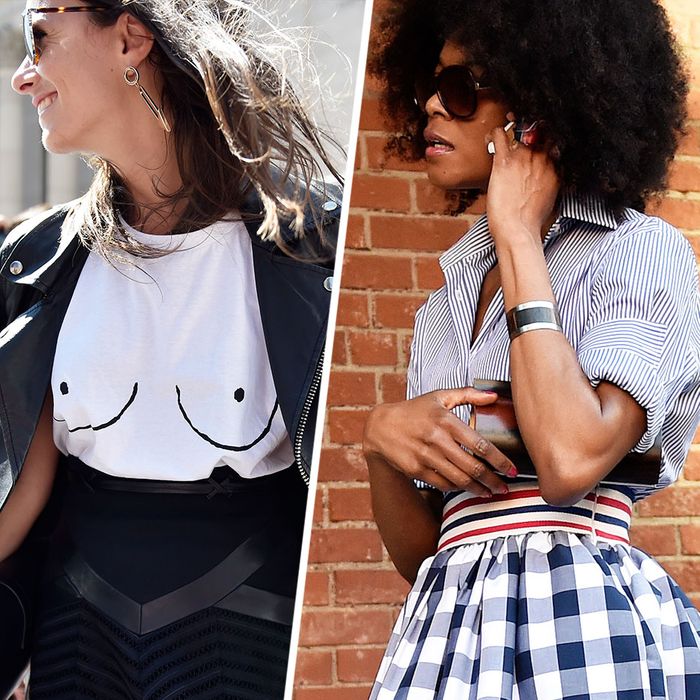 All throughout fashion month, the Cut will be ranking street-stylers on their outfits, ultimately bestowing a coveted Golden Peacock award on one winner for each city. Photographer YoungJun Koo will be shooting all of our contestants, and Cut contributor (and last year's winner!) Shiona Turini is back to help narrow down our top five. We have our own winner of the day, but we can't decide on the Golden Peacock champion without your help, so vote below for your favorite!
We're heading into the homestretch of New York Fashion Week, which is typically the point when most people (like us!) are ready to give up and wear pajamas. Obviously the Peacocks would never succumb to such a temptation. Yesterday's top outfits ranged from the sleek and cool to absolutely over-the-top. If you couldn't guess, Anna Dello Russo was on team excess, wearing a dramatic ruffled Rosie Assoulin look first thing in the morning. For the minimalists, Annina Mislin is your new spirit animal. She chose a sleek black tasseled top paired with crisp white trousers and a scarf-meets-choker. And rounding out the top five are some wildcards so new, we don't even know their names. Click ahead to see the best of day five, and vote!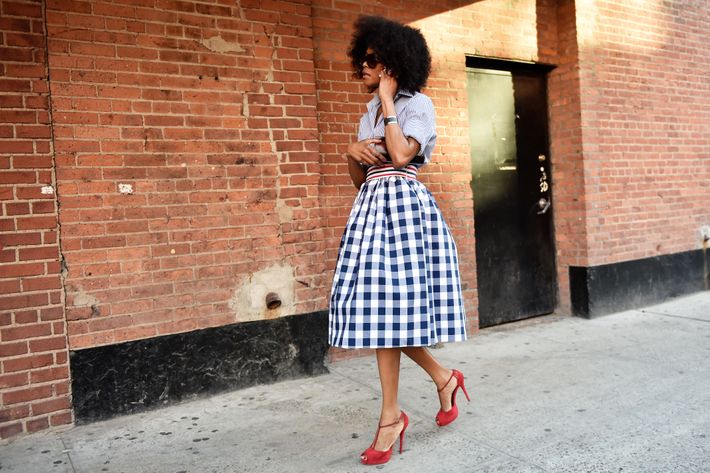 Second Runner-Up: Gingham Girl
The mix of striped shirt and gingham skirt is so refreshingly normal and chic that we had to give this mystery girl the fifth spot. Who says street style doesn't translate into real life?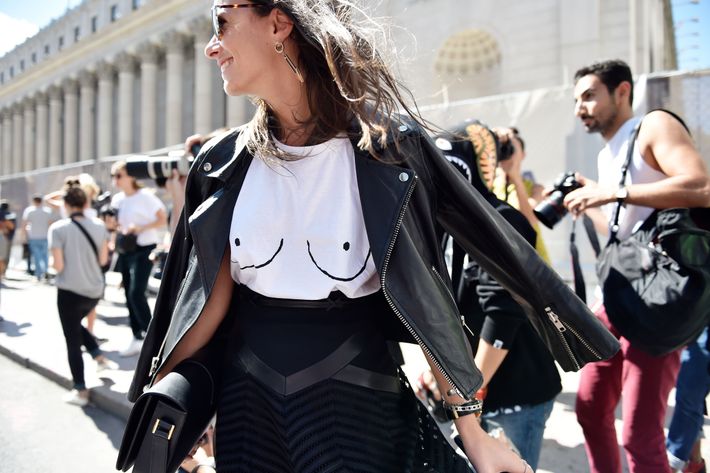 First Runner-Up: Ms. Boobs
Obviously we're big fans of illustrated boobs.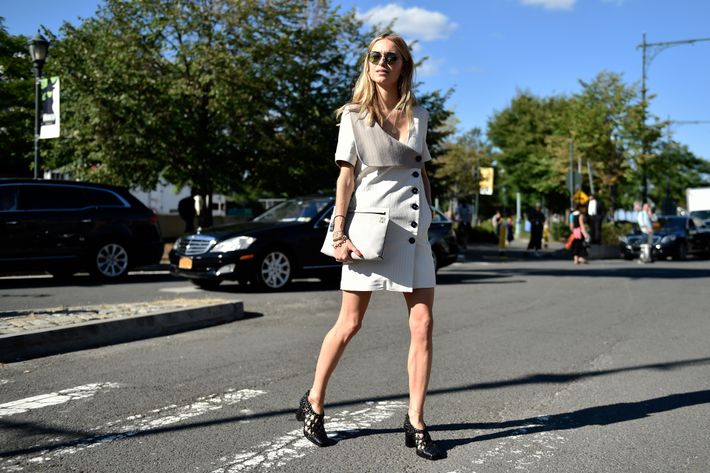 Bronze Medal: Pernille Teisbaek
Her Céline woven heels are another example of a street-style star repeating their bait. Coincidentally, they also work really well with her dress, earning her the bronze medal.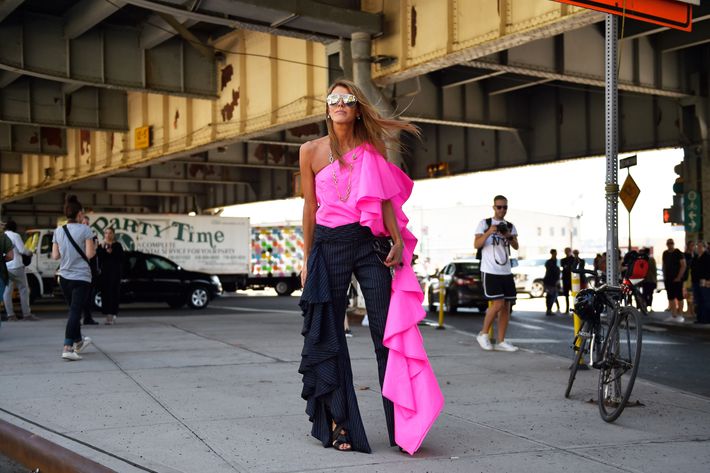 Silver Medal: Anna Dello Russo
Dior catsuit for day four, dramatic Rosie Assoulin ruffles at 11 a.m. on day five. Oh, and then she changes again by 1 p.m. for Jeremy Scott. All in a normal day's work for ADR.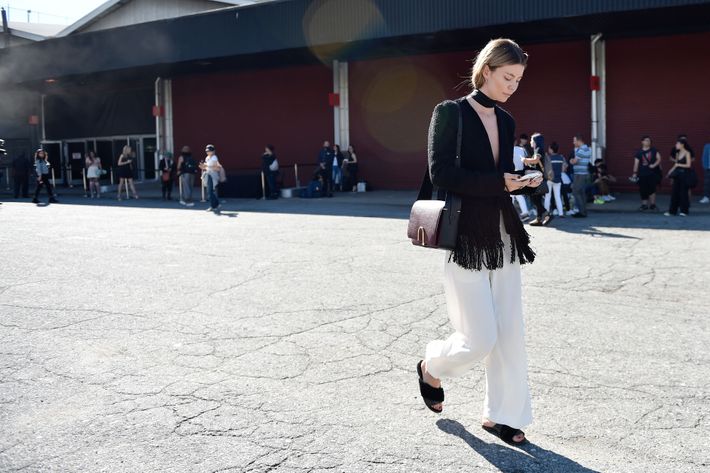 Golden Peacock Winner: Annina Mislin
Annina's style is minimal, chic, and the opposite of peacocking — which is why it works so well. This combination of a fringed top, a choker scarf, and white pants feels especially fresh, earning her our win. Congrats!