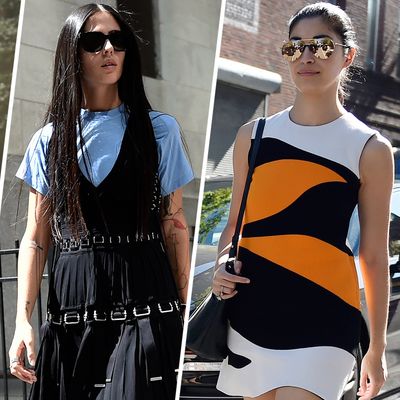 All throughout fashion month, the Cut will be ranking street-stylers on their outfits, ultimately bestowing a coveted Golden Peacock award on one winner for each city. Photographer YoungJun Koo will be shooting all of our contestants, and Cut contributor (and last year's winner!) Shiona Turini is back to help narrow down our top five. We have our own winner of the day, but we can't decide on the Golden Peacock champion without your help, so vote below for your favorite!
Day six of New York Fashion Week was sunny and beautiful, so it only seemed natural that everyone wore equally cheerful outfits. Former Golden Peacock winner JJ Martin makes her first appearance on our list, again in her signature colorful prints. Also earning a spot: Chioma Nnadi. The rookie first popped up on day four in a cool striped-shirt-and-jeans combo, but yesterday she went in the opposite direction, wearing a floral dress and ladylike bag. And just in case this competition wasn't fancy enough, a literal princess is also in the mix. Who had our favorite look? Click ahead to find out and keep on voting!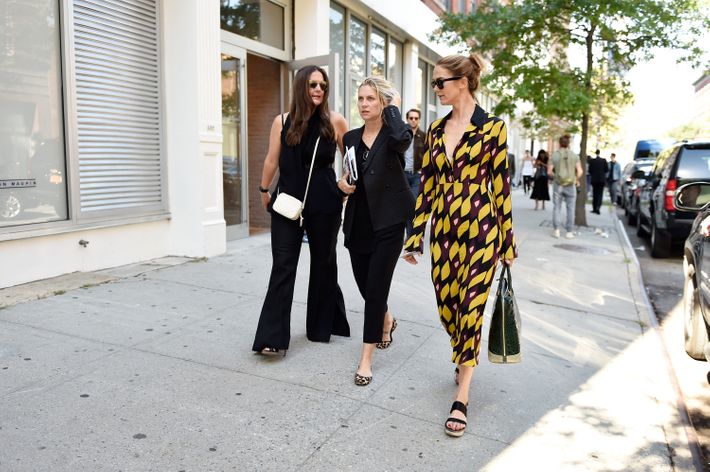 Second Runner-Up: JJ Martin
JJ's always a favorite because she has a knack for looking chic in prints you haven't seen a million times before. Added bonus: that sliver of her laptop peeking out of her bag — she's working hard!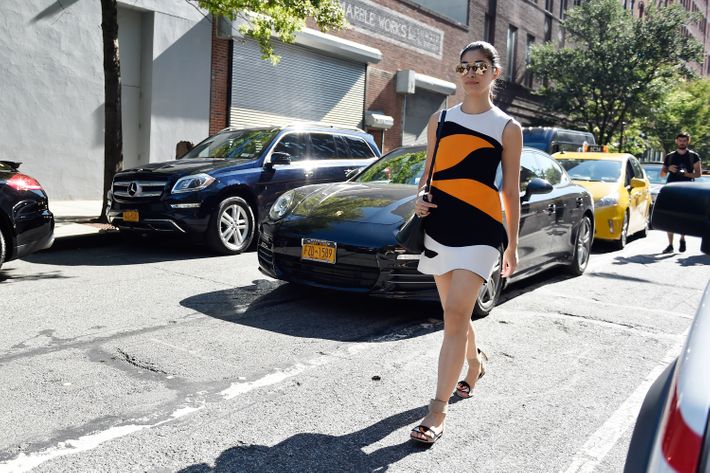 First Runner-Up: Caroline Issa
Most people would struggle to match those surreal Pierre Hardy eyeball sandals, but Caroline manages to find the one dress that complements them perfectly.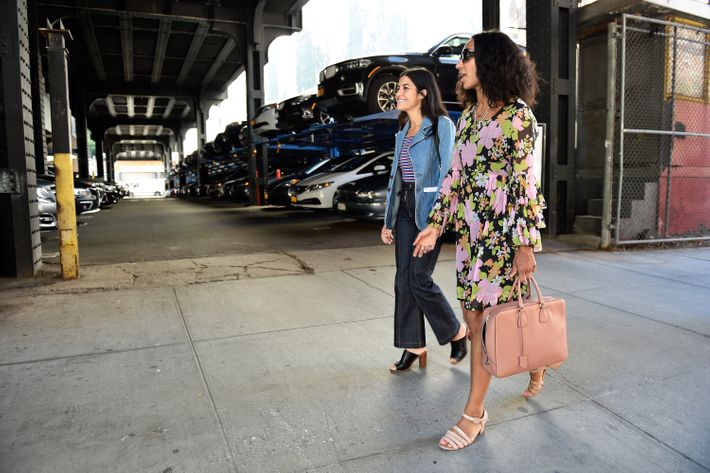 Bronze Medal: Chioma Nnadi
Stripes one day, florals another: By changing things up, this Golden Peacock rookie earns herself another spot on the list.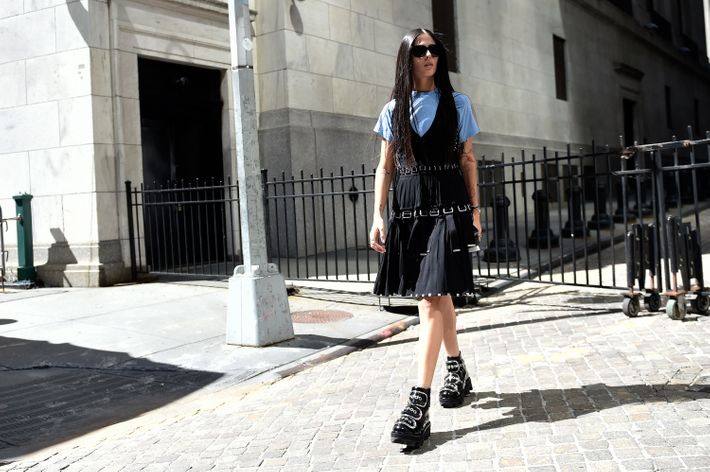 Silver Medal: Gilda Ambrosio
All she needs is a cigarette and she would be that cool burnout from high school that you only wished you were friends with.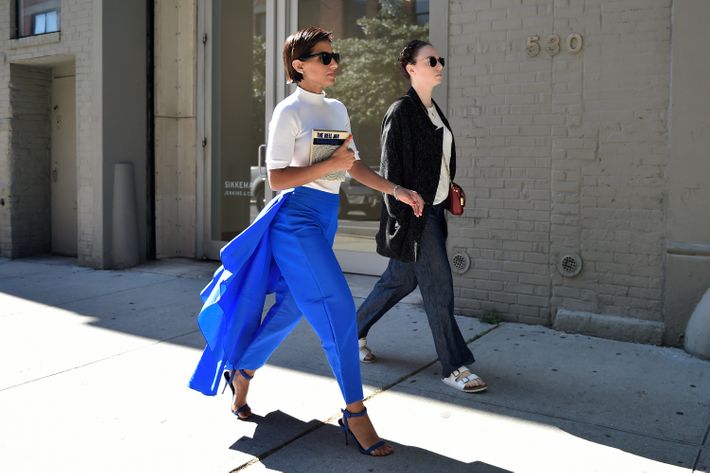 Golden Peacock Winner: Princess Deena Abdulaziz 
Can you really compete with a princess? No, especially since she looks incredibly regal in her trailing Rosie Assoulin pants. Congrats on the win!