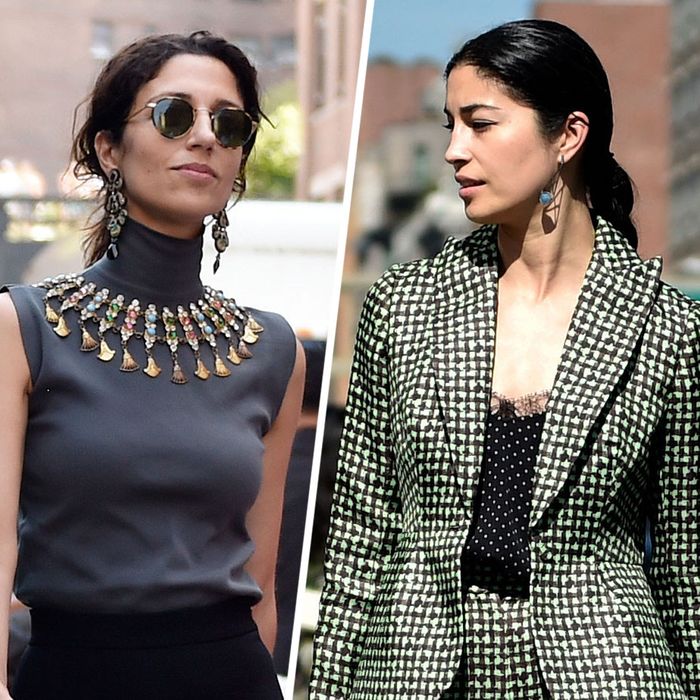 All throughout fashion month, the Cut will be ranking street-stylers on their outfits, ultimately bestowing a coveted Golden Peacock award on one winner for each city. Photographer YoungJun Koo will be shooting all of our contestants, and Cut contributor (and last year's winner!) Shiona Turini is back to help narrow down our top five. We have our own winner of the day, but we can't decide on the Golden Peacock champion without your help, so vote below for your favorite!
With just one more day left of New York Fashion Week, the Peacocks are starting to distance themselves from the well-dressed normals. Take for example Yasmin Sewell, who first popped up on day three in a denim overall dress. Obviously, jeans are far too casual for day seven, so naturally she had to find the most over-the-top turtleneck possible and pair it with gigantic earrings. Also keeping us guessing: Gilda Ambrosio. She skipped the burnout schoolgirl outfit in favor of a more refined, ladylike approach yesterday. And: Yesterday's winner was a literal princess, so it takes real skill to steal her crown. Who pulled it off? Click to find out, and keep voting!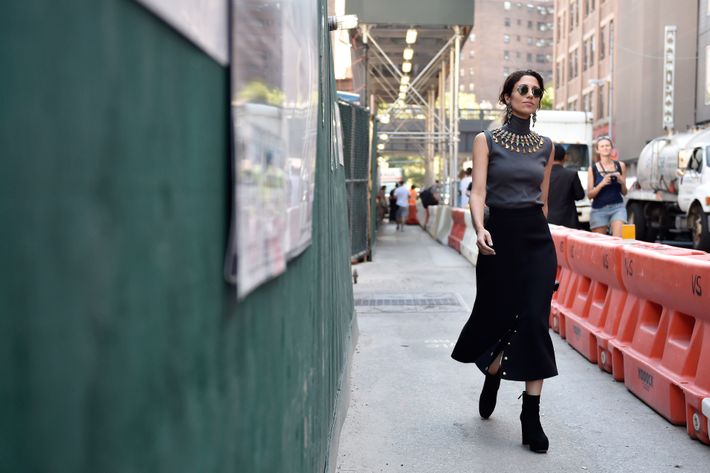 Second Runner-Up: Yasmin Sewell
Between the giant earrings and the crazy bedazzled turtleneck, Yasmin might as well have giant arrows pointing to her face demanding our attention. Mission accomplished.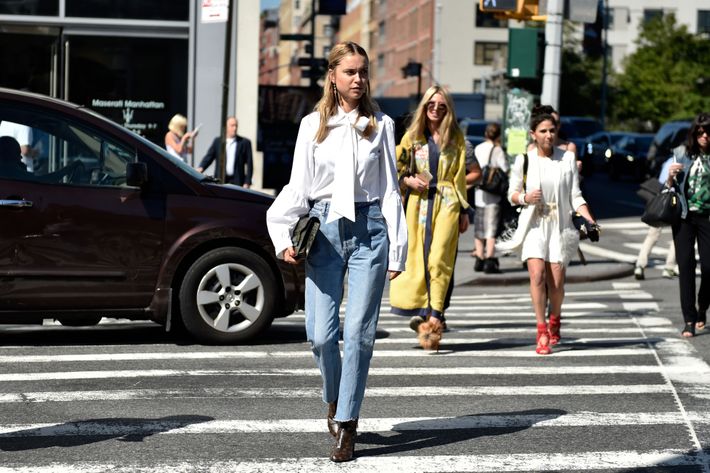 First Runner-Up: Pernille Teisbaek
This is the first of many more Louis Vuitton boots sightings to come.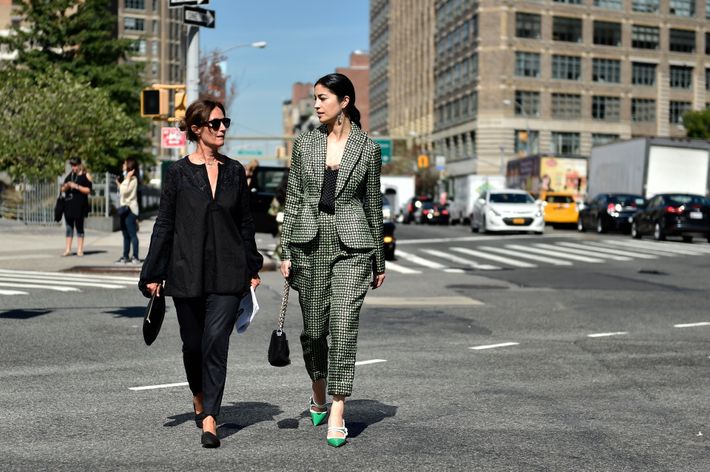 Bronze Medal: Caroline Issa
Caroline often references her past career in finance, like with her fantastic suit here. But obviously she had to make it more fashion with the addition of a lacy camisole.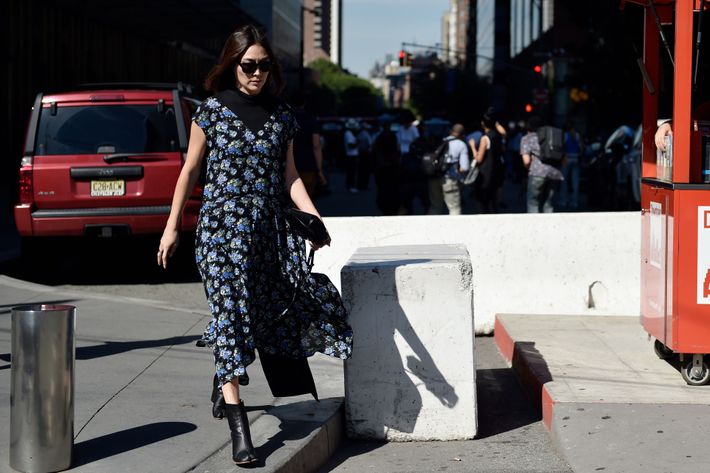 Silver Medal: Jayne Min
On day six Natalie Hartley wore this Vetements dress in red, and yesterday Jayne opted for the blue one. Since the blogger usually favors pants over dresses, we had to give her the second spot for going out of her comfort zone.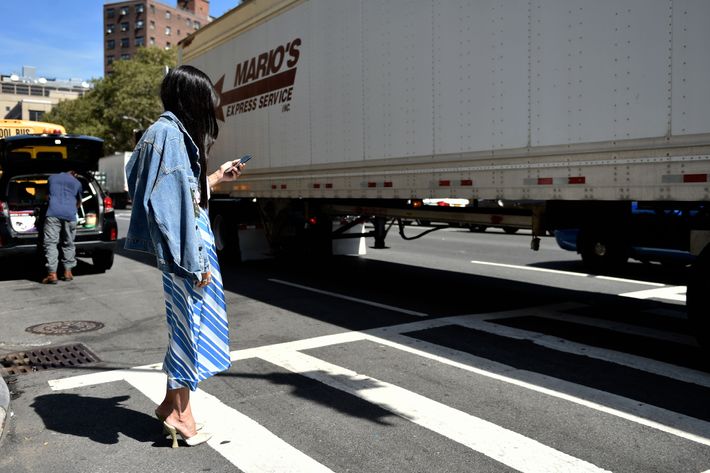 Golden Peacock Winner: Gilda Ambrosio
Gilda knows how to add one slightly off detail to really amplify her outfit. On day six it was those Alexander Wang clunkers paired with a schoolgirl-esque dress. Now it's an oversize denim jacket that contrasts with her ladylike skirt and heels. For her styling skills, she earns the win. Congrats!