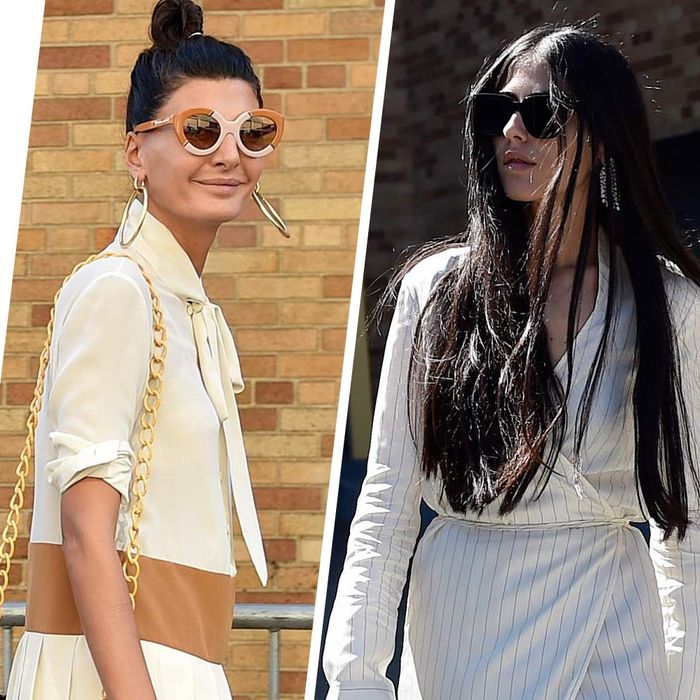 All throughout fashion month, the Cut will be ranking street-stylers on their outfits, ultimately bestowing a coveted Golden Peacock award on one winner for each city. Photographer YoungJun Koo will be shooting all of our contestants, and Cut contributor (and last year's winner!) Shiona Turini is back to help narrow down our top five. We have our own winner of the day, but we can't decide on the Golden Peacock champion without your help, so vote below for your favorite!
The Peacocks showed no signs of fatigue on the final day of New York Fashion Week. First up on the list is our new favorite: Gilda Ambrosio. She was our top pick yesterday, and today she mixed it up again, this time showing off those Chanel slingbacks that were everywhere this week. Also a repeat on our top five: Annina Mislin. The C Magazine editor decided to wear an outfit that you could probably find in your mom's closet (if you ignored the crop top). And making her debut on our list is perennial Peacock Giovanna Battaglia, looking summer-ready in bright sunglasses and equally cheerful sandals. Who took the last win? Click ahead to find out, and don't forget to keep voting — we'll choose an overall winner on Monday.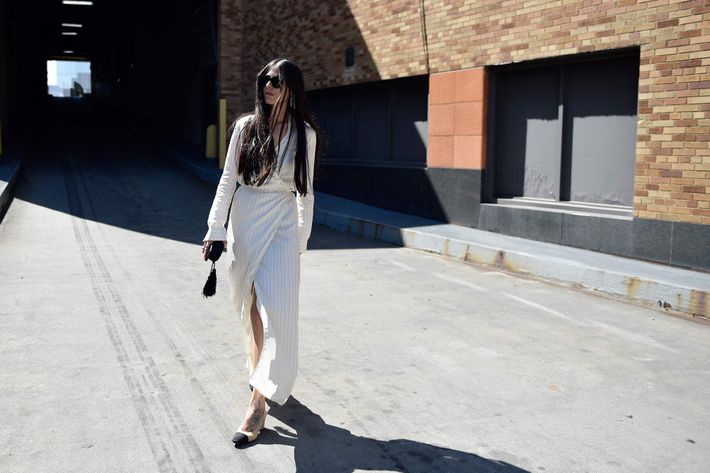 Second Runner-Up: Gilda Ambrosio
While her Chanel slingbacks might be one of the most ubiquitous pairs of shoes from NYFW, Gilda makes them her own by wearing them with a wrap dress. Bonus points for looking glamorous in an item that would definitely look like a bathrobe on most people.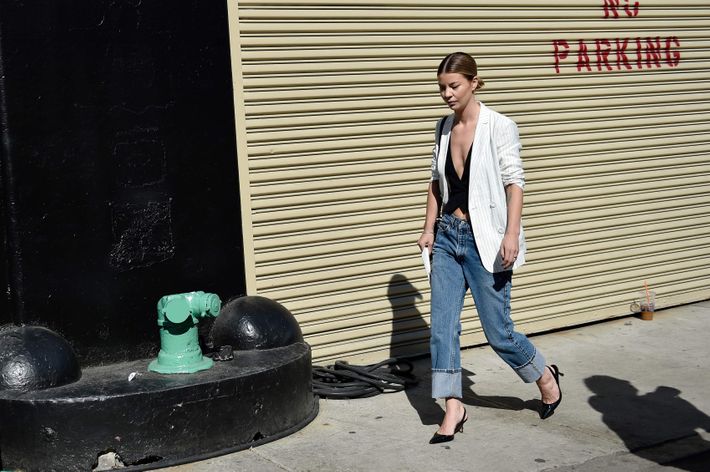 First Runner-Up: Annina Mislin
The oversize blazer, gigantic cuffed jeans, and Manolo Blahnik slingbacks are mom clothes at their chicest.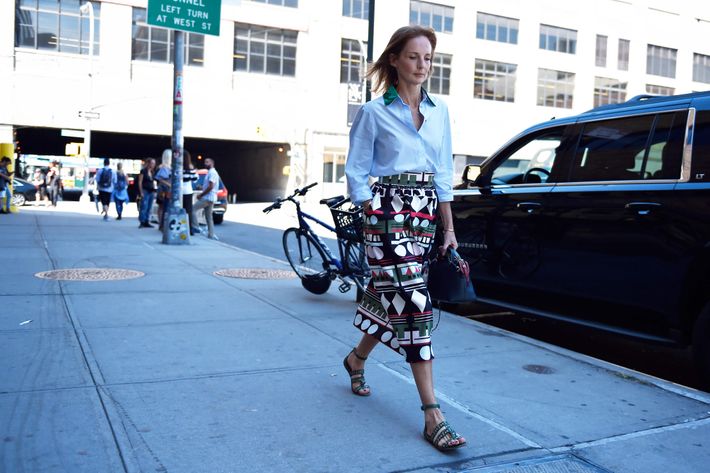 Bronze Medal: Pattern Woman
What makes this Peacock-worthy? She chose the perfect shirt with a green silk collar to match her skirt, and then found flat sandals in a similar shade. Attention to detail counts.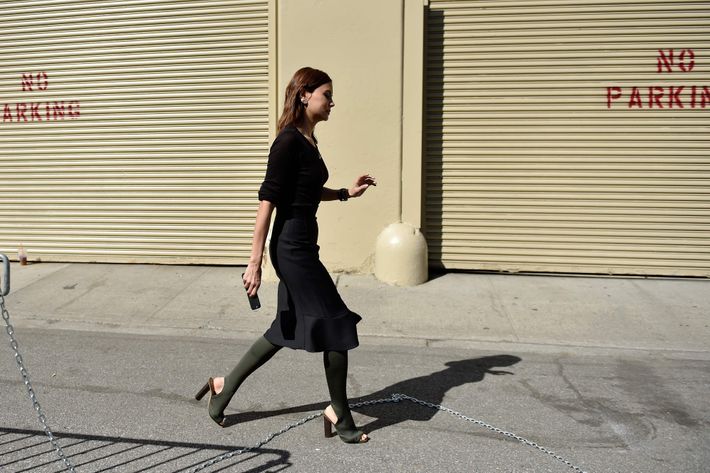 Silver Medal: Christine Centenera
Trends will come and go, but Christine always knows what works for her body: super-clingy skirts and thigh-high boots that look like you'd need to be greased to put them on.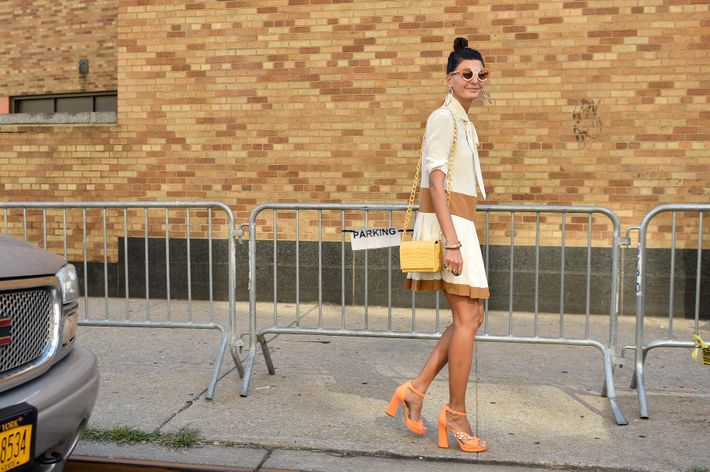 Golden Peacock Winner: Giovanna Battaglia
For making the most of the last days of summer with her cheery Karen Walker sunglasses and those bright Prada sandals, Giovanna gets the win. Congrats!