All throughout fashion month, the Cut will be ranking street-stylers on their outfits, ultimately bestowing a coveted Golden Peacock award on one winner for each city. Photographer YoungJun Koo will be shooting all of our contestants, and Cut contributor (and last year's winner!) Shiona Turini is back to help narrow down our top five. We have our own winner of the day, but we can't decide on the Golden Peacock champion without your help, so vote below for your favorite!
The last two days of London Fashion Week looked pretty bleak. Gray clouds and rain were the norm — but that didn't stop the Peacocks from being their own little rays of sunshine. Christine Centenera was among those who defied the gloom, wearing a printed Burberry Prorsum dress (that looked very familiar) layered under a slate-blue coat. Also opting for flowers: Tess Yopp. She popped up in a floral Christopher Kane piece that dates back to spring 2014, defying the unspoken rule about wearing in-season (or next season!) looks. And speaking of rule breakers: Natalie Hartley continues to repeat her clothes, much to our delight. Who won part two of our London battle? Click ahead to find out and as always — don't forget to vote!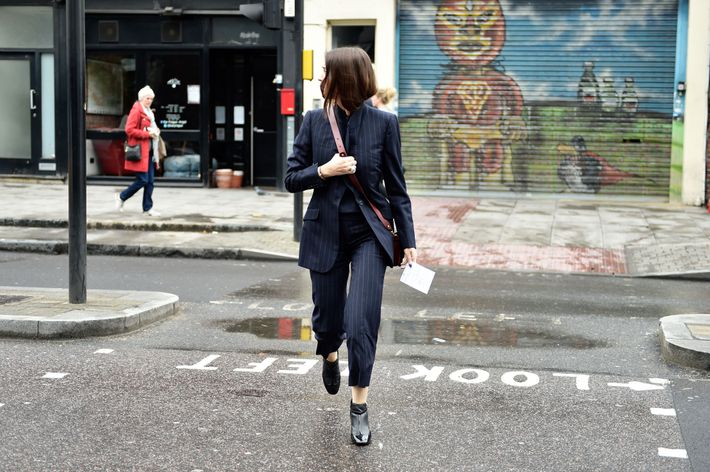 Second Runner-Up: Pinstripe Suit
It's London; how do you not wear a tailored suit?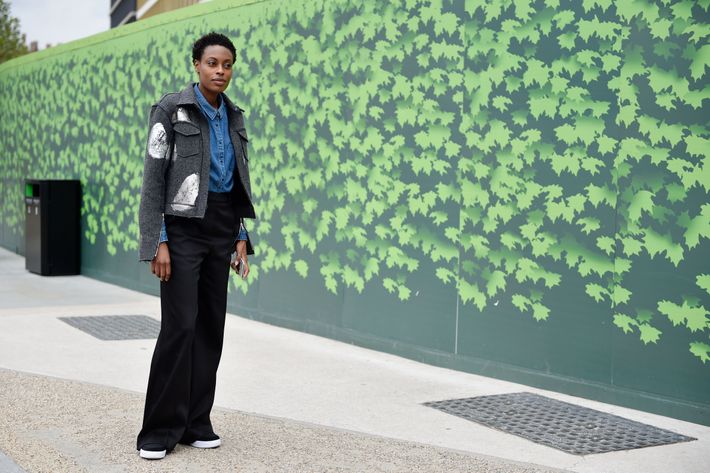 First Runner-Up: Donna Wallace
The power of a good Peacock is to find the right jacket (a painted gray one, in this case) to make the most boring pair of pants and a denim shirt look good.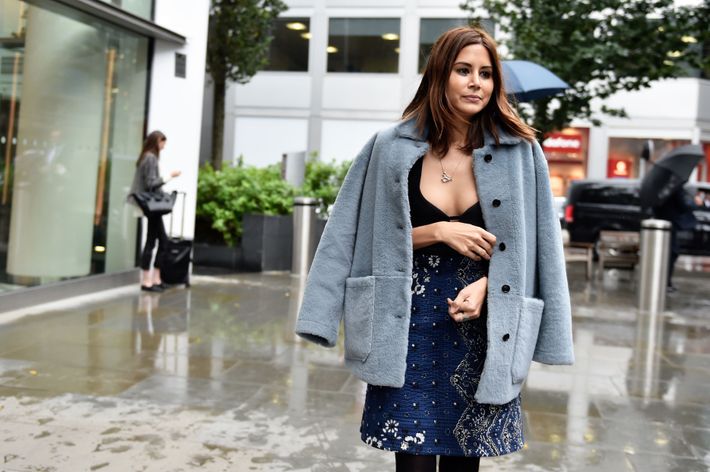 Bronze Medal: Christine Centenera
Ahem: Burberry Prorsum dress spotting. Extra points for the practical coat slung over the shoulders, since it looks particularly chilly.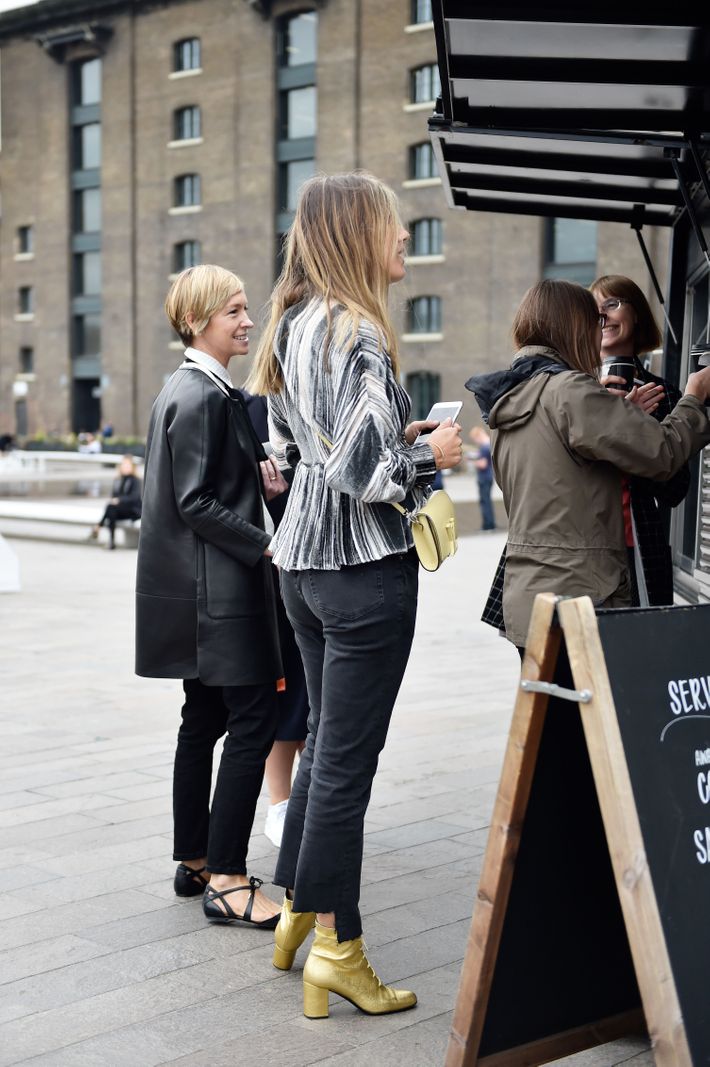 Silver Medal: Natalie Hartley
Not only did Natalie repeat her Vetements dress, she's also wearing that J.W Anderson top and Louis Vuitton bag again. Ballsy.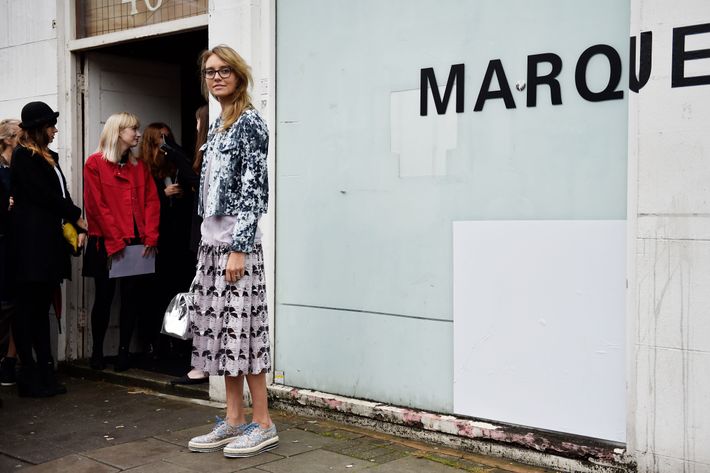 Golden Peacock Winner: Tess Yopp
It's so refreshing to see someone choose to skip next season's clothes in favor of a Christopher Kane spring 2014 dress. Plus, she makes it her own with the printed jacket and shoes — thereby earning the win. Congrats!