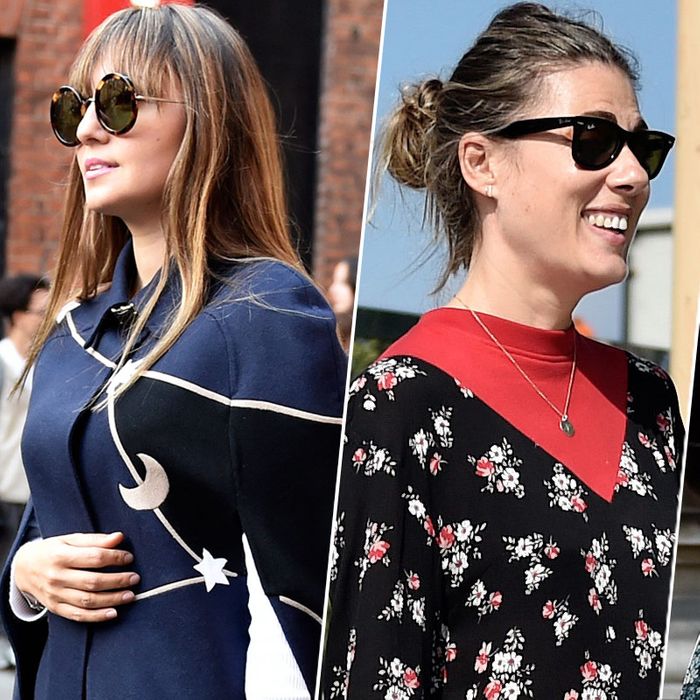 Photo: YoungJun Koo/I'M KOO
All throughout fashion month, the Cut will be ranking street-stylers on their outfits, ultimately bestowing a coveted Golden Peacock award on one winner for each city. Photographer YoungJun Koo will be shooting all of our contestants, and Cut contributor (and last year's winner!) Shiona Turini is back to help narrow down our top five. We have our own winner of the day, but we can't decide on the Golden Peacock champion without your help, so vote below for your favorite!
Now that the whole flock of Peacocks has migrated to London, their outfits have gotten weirder. Take Susie Bubble, who embodies the bright, creative spirit of the city in her mash-up looks. This time, she's wearing pointy oxfords with a see-through heel, a pair of pleated white pants, and a giant floral coat. On the other hand, Pernille Teisbaek is out to support J.W. Anderson and wearing a very familiar skirt. And then you have one of the most awkward, albeit spectacular, moments of the Peacock polls: two people in the same Vetements dress. Who came out on top? Click ahead to find out and don't forget to cast your vote.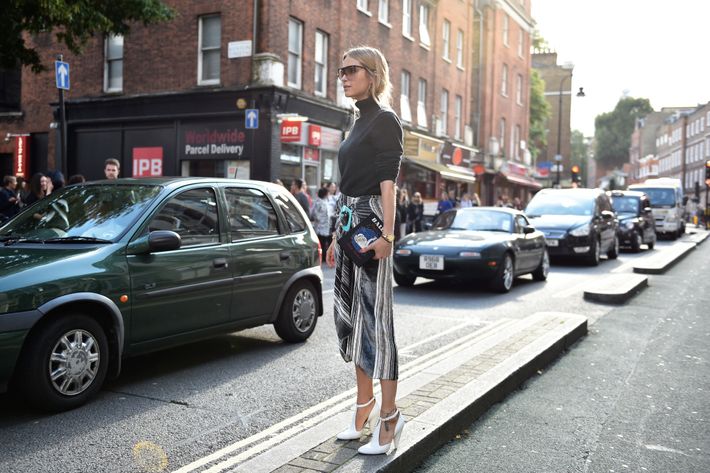 Second Runner-Up: Pernille Teisbaek
If you're keeping track, here's another prediction from our street-style list that came true. First Natalie Hartley wore the top and now Pernille is in the matching skirt. Call us psychic.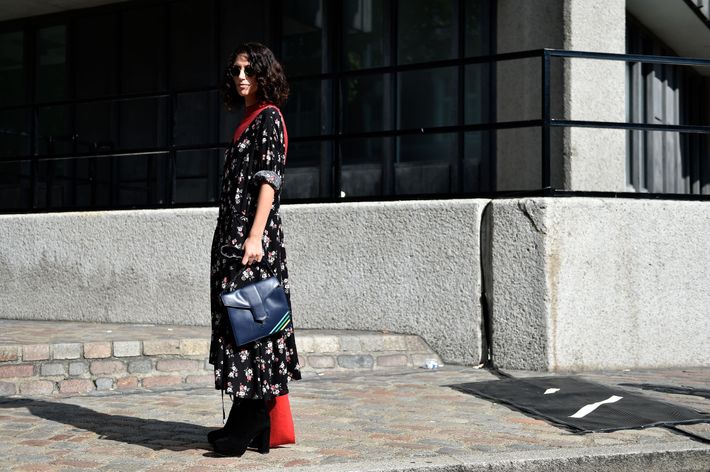 First Runner-Up: Yasmin Sewell
Does this Vetements dress look familiar? It should. Natalie Hartley wore it on day six in New York and then Jayne Min captured second with the blue version on day seven. How does Yasmin fare?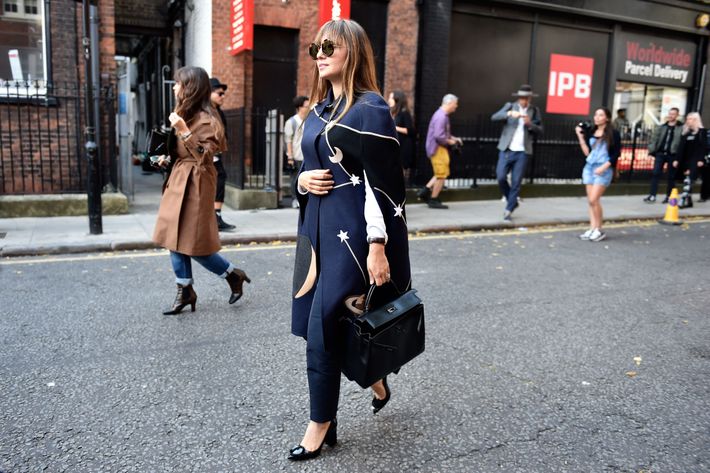 Bronze Medal: Nasiba Adilova
Since it's London and presumably cold, it's naturally time to break out the Valentino cape.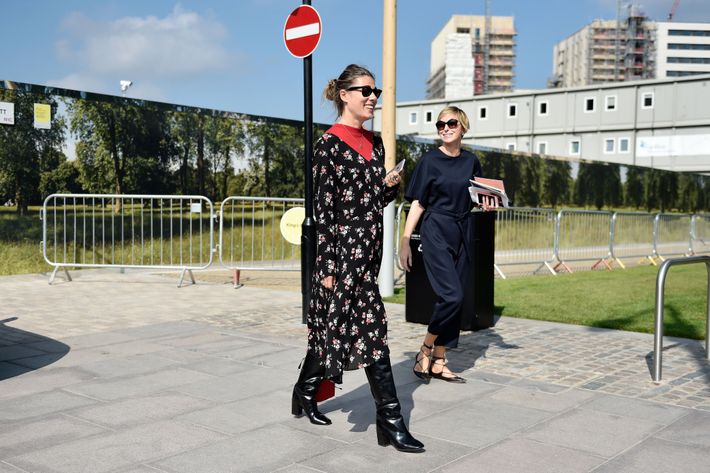 Silver Medal: Natalie Hartley
How many Peacocks even dare to wear the same dress twice? Especially when it's been so photographed? Apparently Natalie could not care less and for that, she earns the runner-up spot.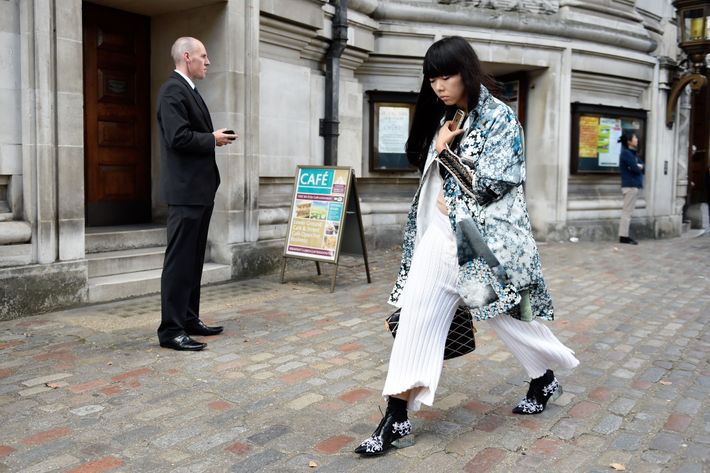 Golden Peacock Winner: Susie Lau
No one embodies dressing for herself more than Susie Bubble. From the weird Plexi oxfords to the pleated pants to the floral coat, it's so crazy that it works. Congrats on the win!