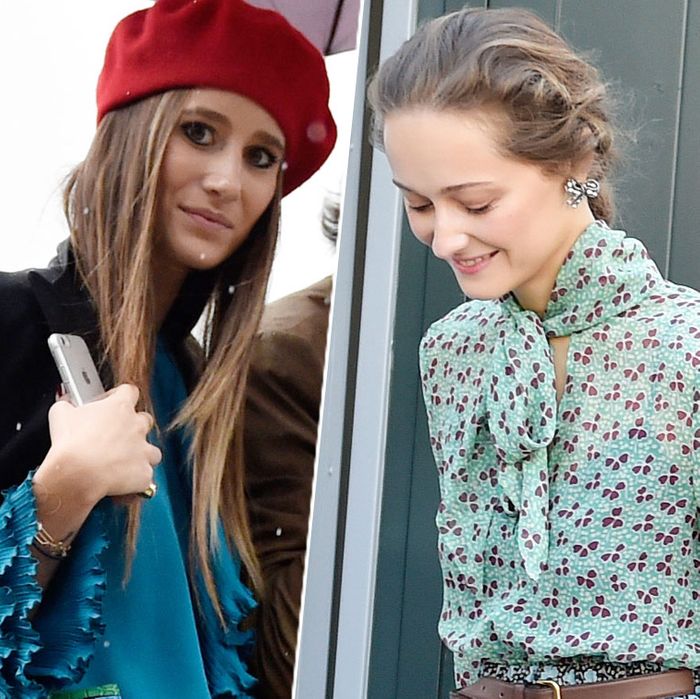 Photo: YOUNGJUN KOO/I'M KOO
Throughout fashion month, the Cut will be ranking street-stylers on their outfits, ultimately bestowing a coveted Golden Peacock award on one winner for each city. We can't decide on the Golden Peacock champion without your help, so vote for your favorite!
London was home to the weirdos, but when the fashion crowd moved on to Milan, the dress code abruptly switched to ladylike refinement. As predicted, Gucci dominated the first gloomy, rainy day, but once the sun emerged, everyone trotted out their best clothes. Former Golden Peacock winner Yoyo Cao came ready to defend her crown, churning out look after look, though one rose above them all. And Elisa Nalin and Tamu McPherson decided to make the best of their newfound twinsies status and gamely posed in matching Sportmax. Click ahead to see our personal rankings, and don't forget to vote for your favorite — we'll announce the winner on Friday.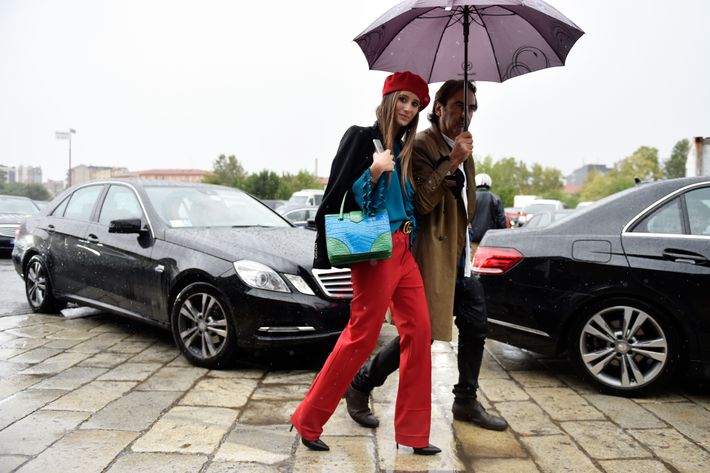 Second Runner-Up: Gucci Girl
Gucci's spot on this list was a given: It's been everywhere this season. But what sets this girl apart is her choice of bright color, which really stuck out on a gloomy day.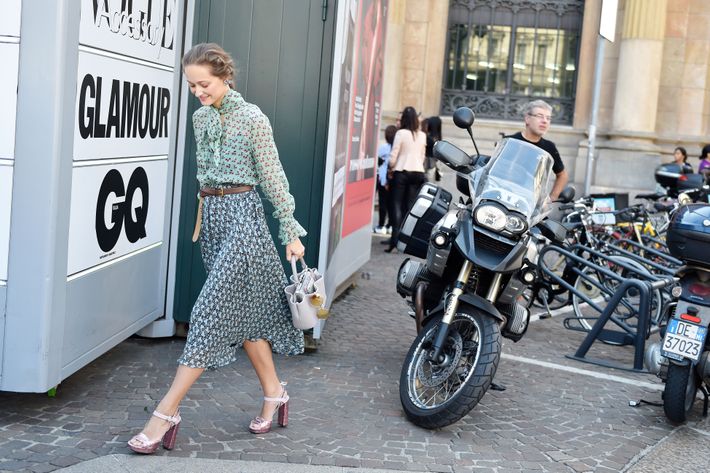 First Runner-Up: Daria Shapovalova
There's something so refreshing about these clashing florals and sparkly shoes, bringing us back to street-style circa 2010.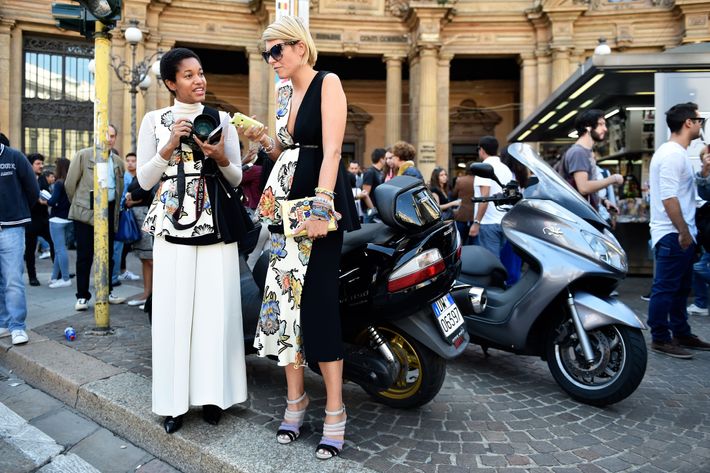 Bronze Medal: Elisa Nalin & Tamu McPherson
The theme of this Fashion Week has been people showing up in the same outfits. First it was the Vetements dress and now it's this Sportmax top. Might as well embrace dressing alike.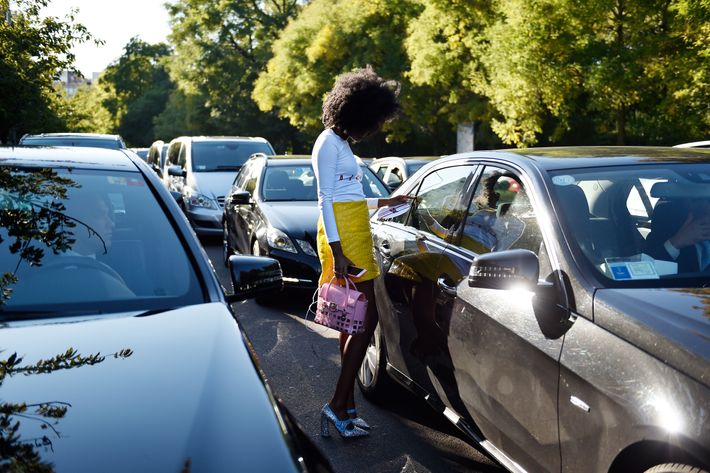 Silver Medal: Julia Sarr Jamois
That Alaïa T-shirt? She's had it since 2009. How many other Peacocks would even bother to wear a top that was six years old?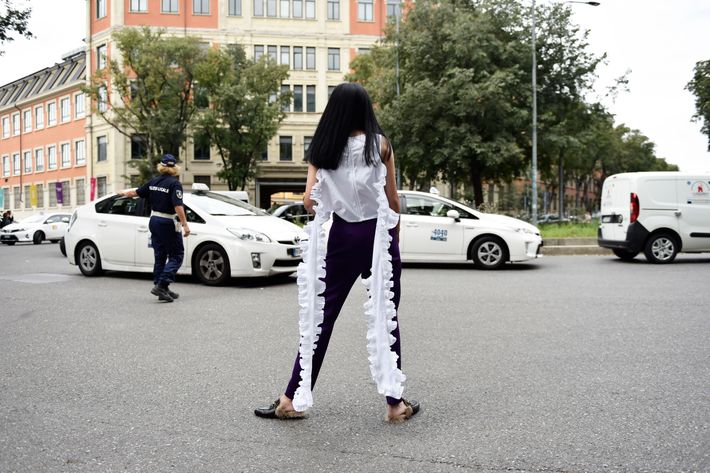 Golden Peacock Winner: Yoyo Cao
This prior Golden Peacock winner managed multiple outfit changes through the week (you can see them all in our street-style gallery). It was hard to choose a favorite, but this dramatic back shot won. Congrats!