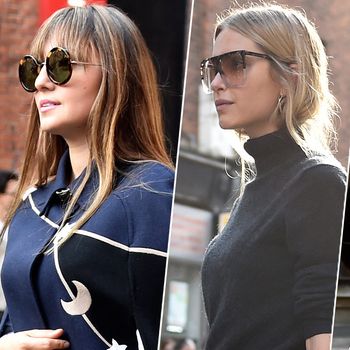 Photo: YOUNGJUN KOO/I'M KOO
Throughout fashion month, we're ranking the top five street-stylers from hundreds of photos taken by our resident photographer, YoungJun Koo, then asking you to vote on a winner. New York's vote resulted in a surprise winner, so what does London mean for the Peacocks? Will there be another upstart coming in to steal the top spot, or did the people go for the tried-and-true old-school stars? We tallied the votes and it was another close one. Read on to see your top three favorites.
Bronze Medal: Nasiba Adilova
We predicted that Valentino cape would be a big street-style hit and you guys agreed, earning her the third spot.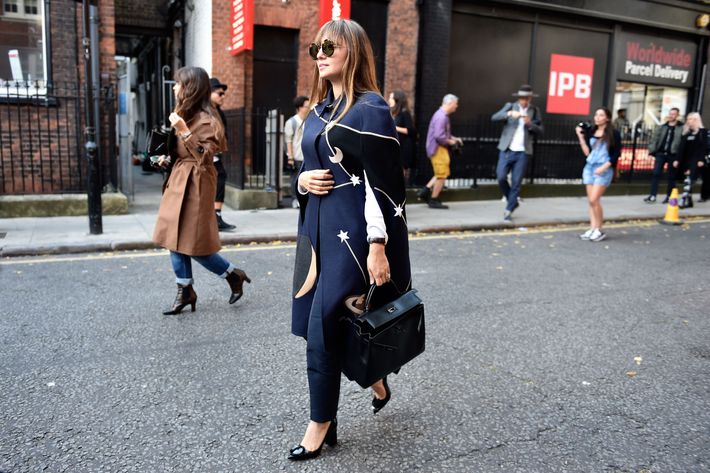 Silver Medal: Susie Lau
It's London so it only seemed natural to reward someone who exemplified the city's madcap, ultrapersonal style of dressing.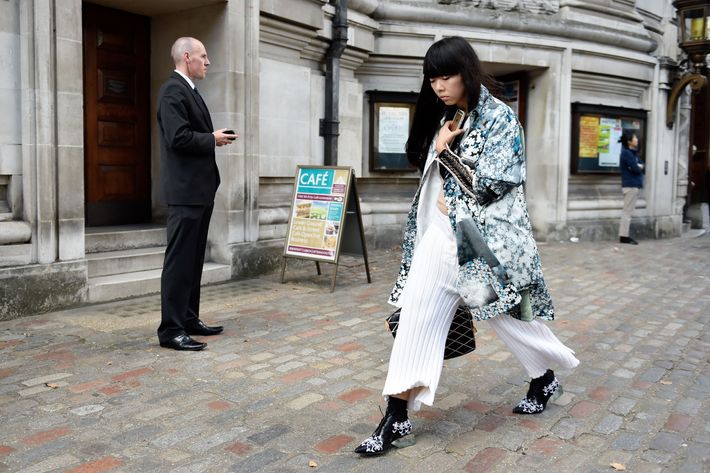 Gold Medal: Pernille Teisbaek
Her J.W. Anderson skirt proved to be the ultimate bait, hooking both the photographers and all of the votes.