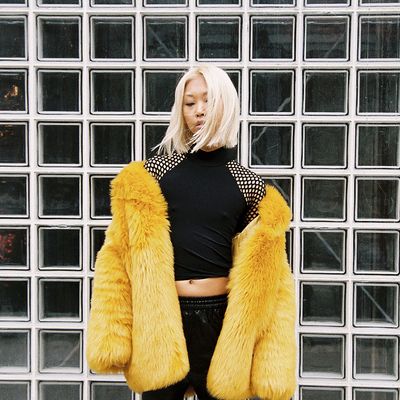 Don't let this deceptively nice weather fool you — winter's cold, dark grasp is coming for all of us. So maybe you were smart and ordered your Bean boots and your trusty Canada Goose parka. Or maybe you're living in denial until the temperature goes below 50 degrees. Either way, if the thought of the next few months makes you feel as depressed as Ben Affleck at Disney, then consider these bright faux-fur coats that were a big hit among the Golden Peacock set last winter.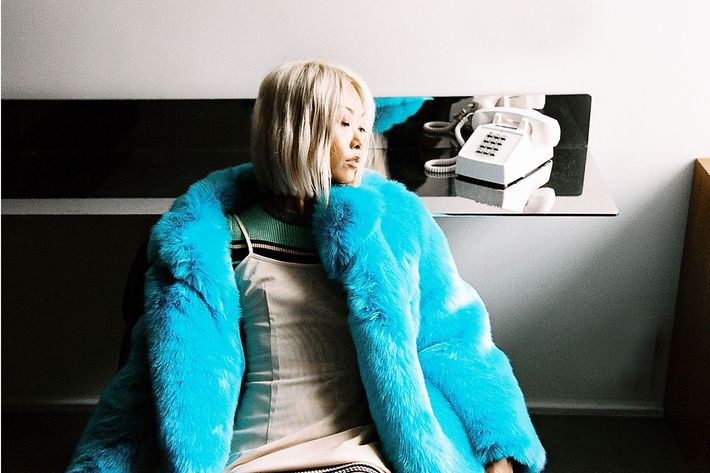 The creation of blogger Vanessa Hong of the Haute Pursuit, the ultrawarm line consists of two styles of coats and a chubby stole. The standard boxy coat comes in five colors: bright yellow, pale pink, a lavender-blue, olive green, and emerald green. Should you prefer to channel a Muppet, the peacoat comes in two shades: Cookie Monster blue and Big Bird yellow. And if you'd rather swaddle yourself in a warm stole, she happened to create one in the same colors as the boxy coat.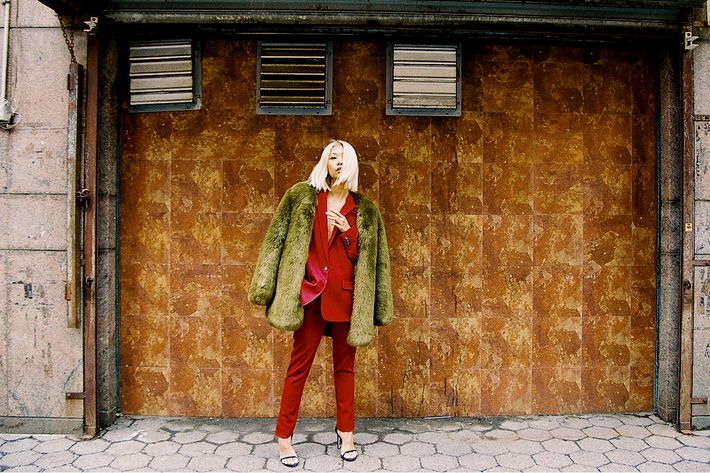 While the collection isn't as affordable as her jewelry, the quality is amazing. Each piece is lined in silk and features little details like a pocket that will fit your iPhone, keys, and the like — eliminating the need to bring a bag if you're running a quick errand. And most important, the faux fur feels as luxurious as any real thing. Call this your antidote to seasonal affective disorder.
THP Faux Fur: Boxy coat, $850; Sweet Peacoat, $850; Chubby stole, $375 available at THPSHOP.