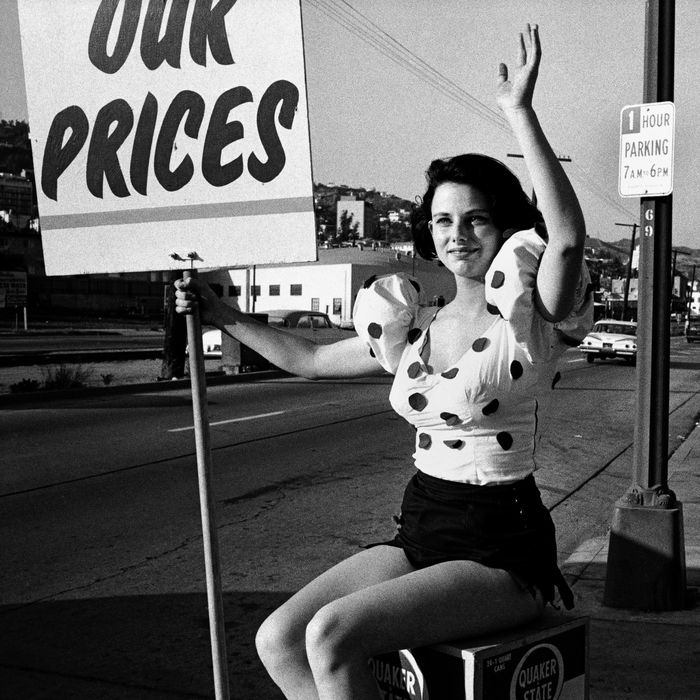 Los Angeles, 1964.
Photo: Bruce Davidson: Los Angeles 1964, published by Steidl
"A cultural desert with acrid air, bumper-to-bumper freeways, tall palms, and sordid Hollywood types." That's how Bruce Davidson says the East Coast intelligentsia saw Los Angeles in 1964, the year Esquire sent him to investigate with a Leica camera.
The photos he took on that trip were brutally honest. They show disgruntled faces behind sunglasses; parking lots and streets packed with motorcycles and Cadillac Coupe de Villes; storefront after storefront of motels, loan offices, jewelers, and toy stores. They weren't, however, what his editors were looking for. Returned without comment, his prints sat in a box for years, save for a selection published in 1978.
Almost 50 years later, Davidson took up L.A. again with his camera, but this time through a new lens: "from the point of view of its exotic, even erotic, plant life." The series that followed, Nature of L.A., depicts a starkly different city. Manmade structures like buildings and oil rigs are relegated to back corners, while hundred-foot palms and cacti carved with initials dominate the foreground. To Davidson, the plants "give a poetic posture to concrete freeways, tacky strip malls, and the endless grid of local streets." He treats them with respect, even reverence, while the Hollywood sign gets the backseat treatment, seen from behind and through a tangle of brambles.
Steidl published Bruce Davidson: Los Angeles 1964 over the summer, and released Bruce Davidson: Nature of Los Angeles 2008–2013 this month. Side by side, the collections show how L.A. has evolved through the decades — and not just from a land of burger drive-throughs to a ritzy juice-bar capital. More striking is how the city changed for Davidson, who has said, "Without its plant life and human respect for it, L.A. would be a vast desert void." Click through the slideshow to see for yourself.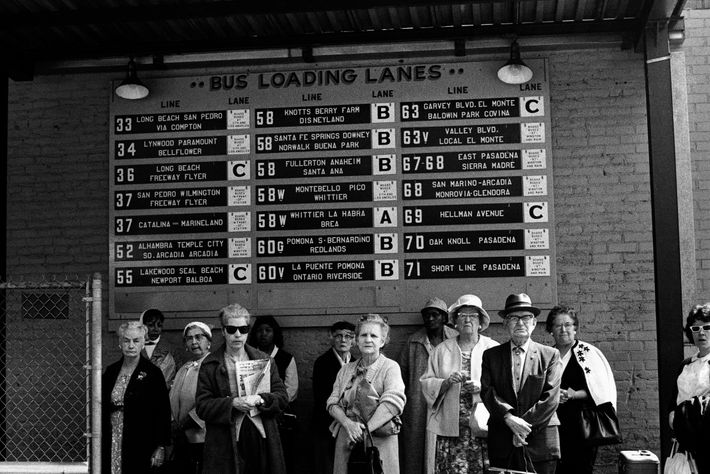 1964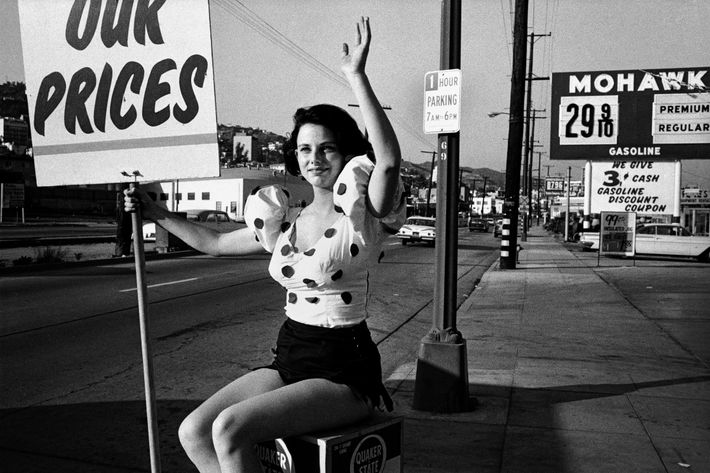 1964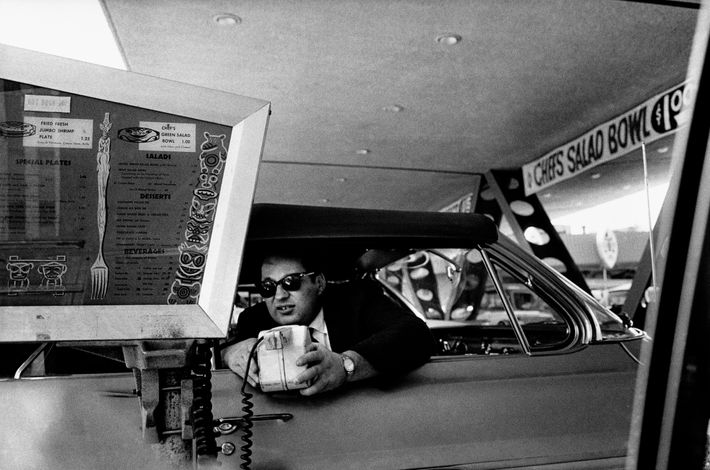 1964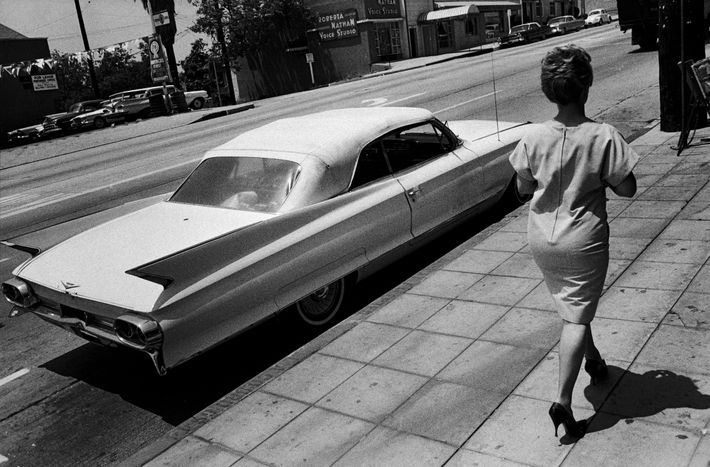 1964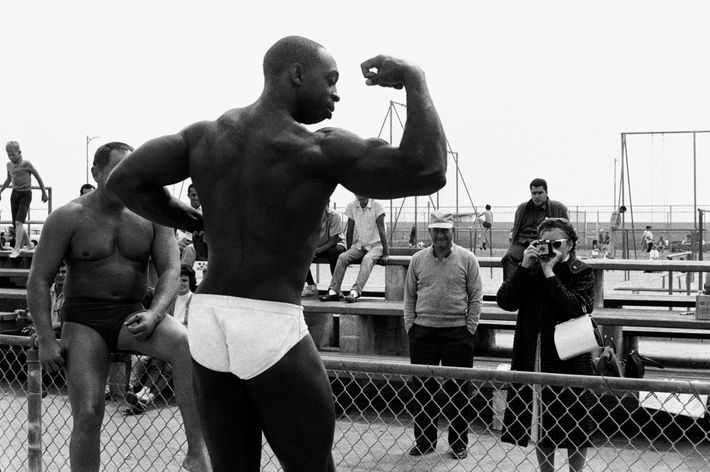 1964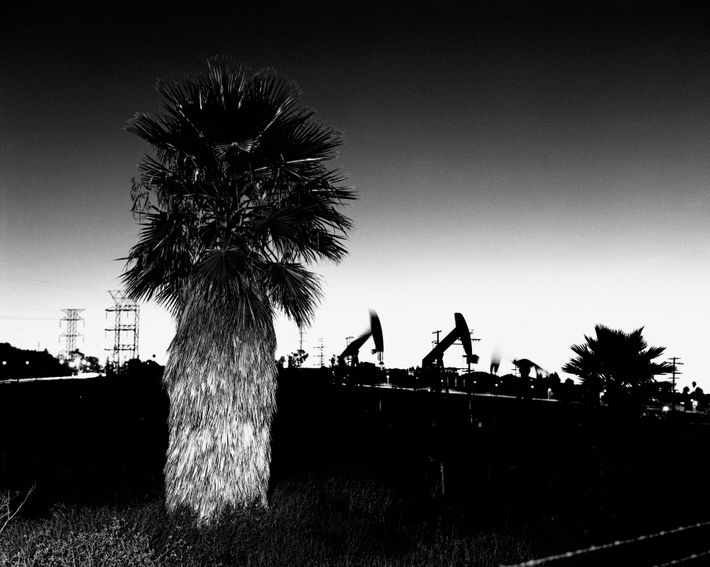 2008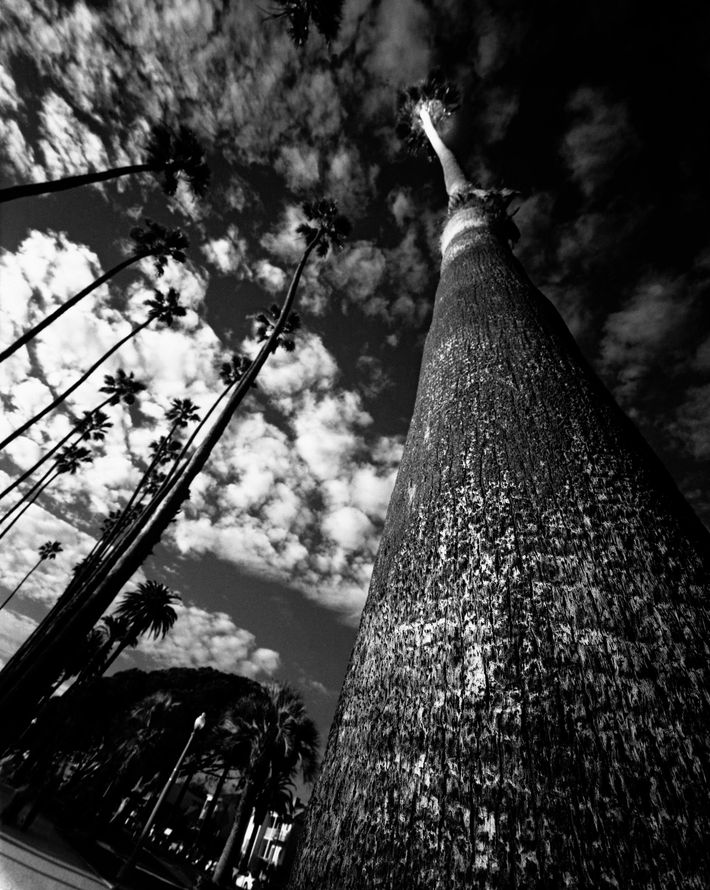 2008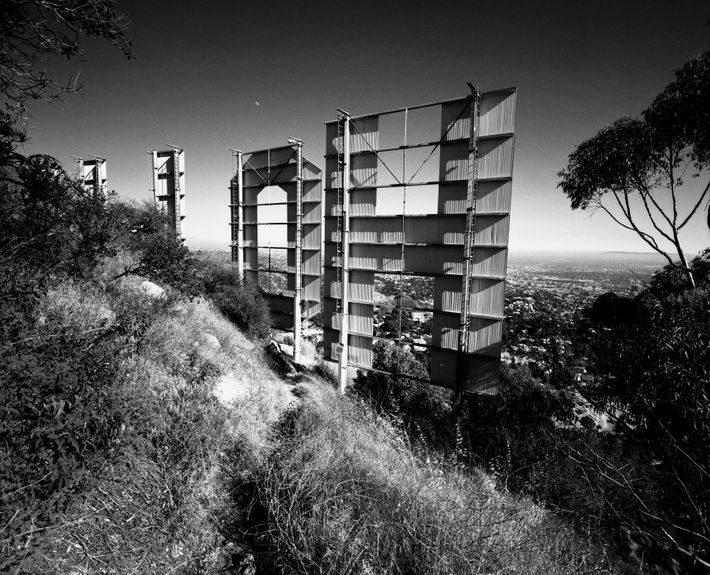 2008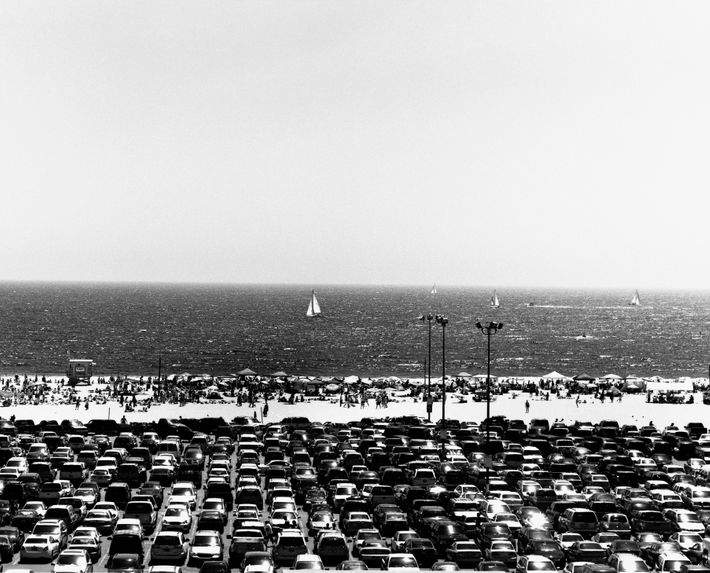 2008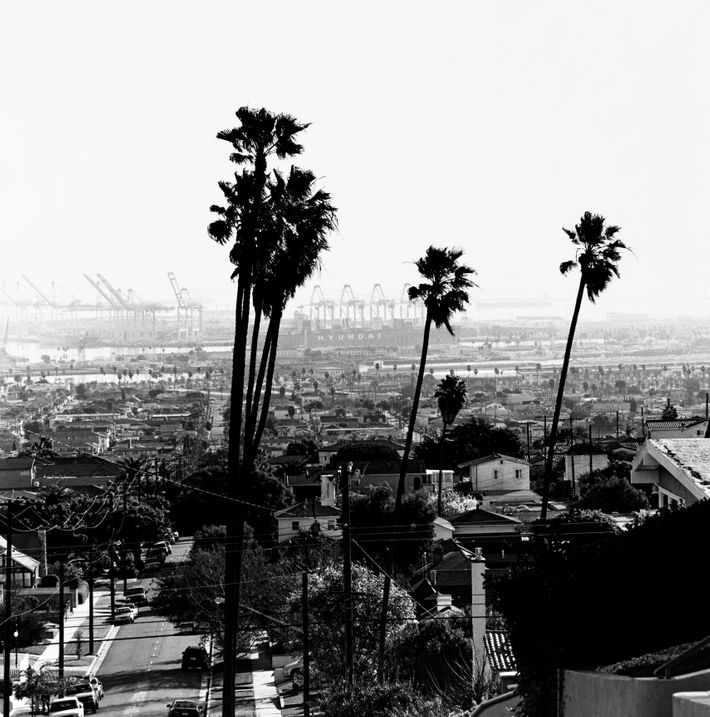 2013