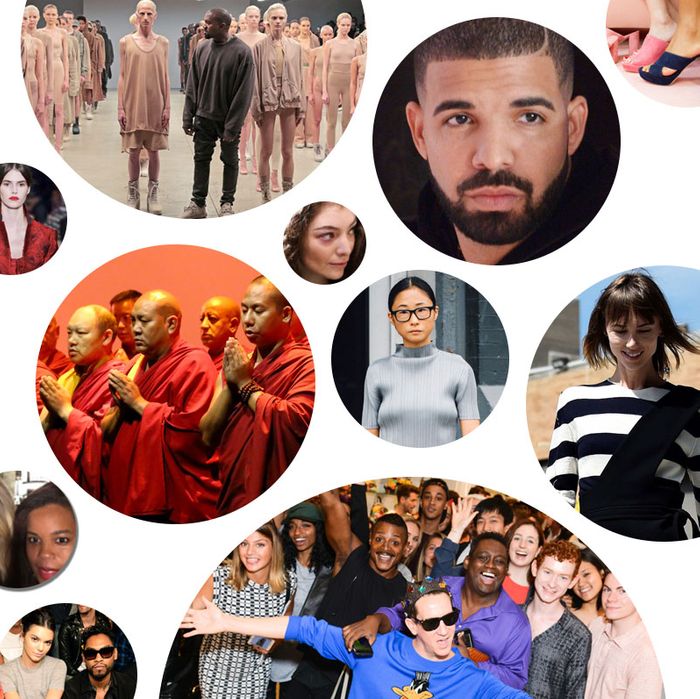 Photo: Imaxtree, Getty Images, BFAnyc, Landon Nordeman, Alexandra Gavillet, YoungJun Koo
If Givenchy dominated the first half of Fashion Week, the second half looked like it belonged to Kanye. Yeezy interrupted the Fashion Calendar with a surprise show, thrilling streetwear fans, Kardashian-watchers, and pretty much no one else.
But while Kanye briefly stole all the headlines, there were many actually delightful fashions to be found. Ask insiders what they loved, and certain themes begin to emerge: Thom Browne reinventing pigtails; Rodarte going back to its textural, romantic roots; Delpozo delighting with color; Sophie Theallet's genuinely diverse show. Dion Lee toned things down, while new label Phelan embraced high shine and high tech. Cathy Horyn had nice things to say about Carolina Herrera, Eckhaus Latta, Hood by Air, and Narciso Rodriguez.
And then, late Wednesday night, in a new location under the High Line, Proenza knocked everybody out with one of its best shows to date. It's great to see one of the homegrown brands continue to grow, working within its own vocabulary, and still pushing toward new, more sophisticated designs. Expect to see those mules, knit dresses, and fabulous earrings on the chicest people in the city next spring.
It's hard to pick which event was the most Instagrammed, but we might peg Marc Jacobs's movie-premiere-themed show as a contender. Staged in the Ziegfeld Theater, with a marquee announcing "Marc Jacobs One Night Only!" his blockbuster end to Fashion Week was, as always, exactly what the editors needed: a jolt of glamour, rock and roll, and beer.
Other things we loved, in no particular order: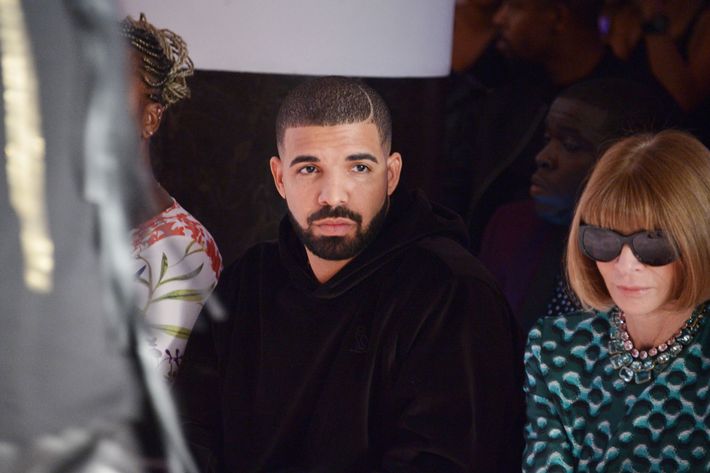 1. The celebs got better as the shows got bigger — Lorde didn't even let pinkeye keep her home. At Ralph Lauren's French Riviera–themed show, we LOL'd at how much Alec Baldwin seemed to be enjoying himself with Hilaria in the front row while Julianne Moore posed for a selfie with Jessica Chastain. Nothing was more random and amusing than the entire second row at Yeezy, where everyone from Jaden Smith to 2Chainz to Kendall Jenner sat behind Kim, Anna, Lorde, Courtney Love, Debbie Harry, Seth Meyers, and more.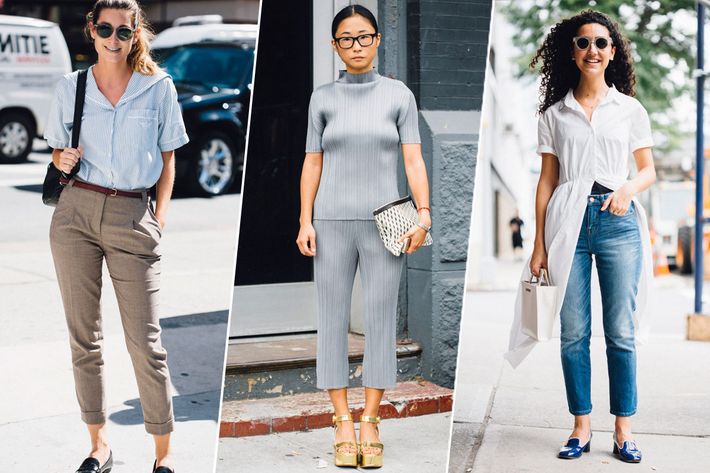 2. We finally found all the normal people you actually want to look like. Let's just call them the "chic normals." In a shocking turn of events, street-style queen Miroslava Duma doesn't seem to be dressing for the cameras anymore. But there are plenty of peacocks vying to take her place, and perhaps even to win our Golden Peacock award. (Have you voted yet? Polls are still open!)

3. The scene backstage is as surreal as ever. Landon Nordeman did his best to bring some of that magic to us.
4. The parties kept being great. Which is saying a lot since the first half of the week had Wang and that crazy party where everybody had to wear shiny things. Jeremy Scott celebrated being the people's designer with an exclusive lip color that wasn't available to any of the people. His after-party felt like the night-light equivalent of Alexander Wang's hair-flying victory lap — an exuberant "How ya like me now?" after a show, a documentary, and a moon-man redesign. (Throw in the fact that he also designs for Moschino, and you've got fashion's version of the EGOT.) Meanwhile, at the Bazaar party, Carine Roitfeld posed for photos next to an entire Us Weekly's worth of celebs. (Did anyone tell her 25 Things You Don't Know About Me?) And at the Purple dinner, people talked a lot about Instagram while Kim Gordon destroyed our dreams by being totally normal and checking hers while waiting to pee.
5. We took a selfie with Kylie Jenner at Opening Ceremony and stared longingly at Drake at Serena Williams's HSN show. When asked our thoughts on the collection later, we might have swooned: "Swoll." We also happened to be there when Kendall just had to have a snack, and the people at Chipotle temporarily lost their minds.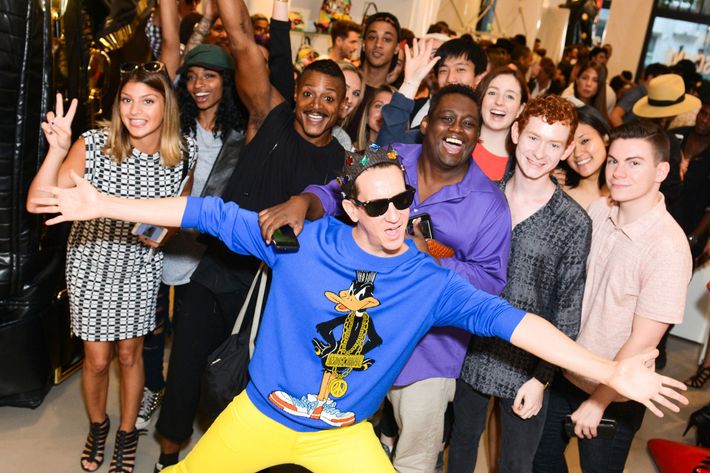 6. We also made you a personality quiz. And when you take it, we give you custom Fashion Week suggestions for which shows you'll want to check out. And it's FREE, which is more than you can say about anything else this week.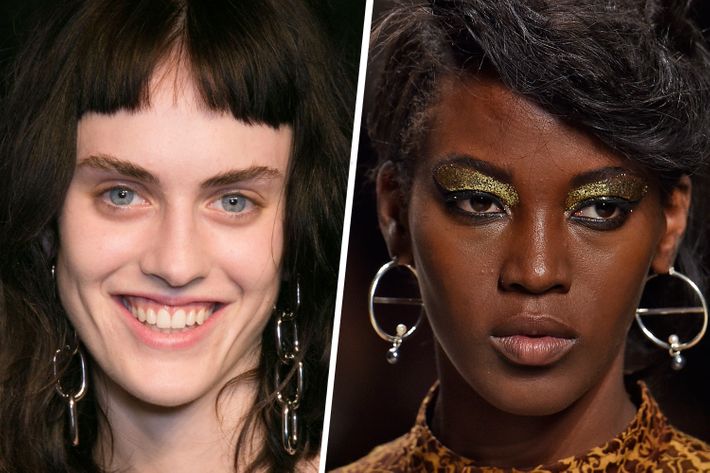 7. You might say fashion is getting more progressive in leaps and bounds — or at least tiny, little halting steps, which is the equivalent of leaps and bounds when you're wearing heels. Designers might actually be okay with letting women look like … themselves. And we've neatly summed up anything else you might want to learn from the beauty experts backstage.
8. We detected a search for deeper meaning in the staging at shows like Prabal Gurung, Rag & Bone, and Givenchy, which featured, respectively, monks, a choir, and a song we're pretty sure we remember from Jewish overnight camp. Also, Lady Gaga cried.
And just like that, another high tide of creativity recedes, but not before washing its trends across our Instagram feeds, exhausting and thrilling us in the fall festival of dress known as Fashion Week. Stay tuned for London, Milan, and Paris, where our editors will be on hand to capture all the action.