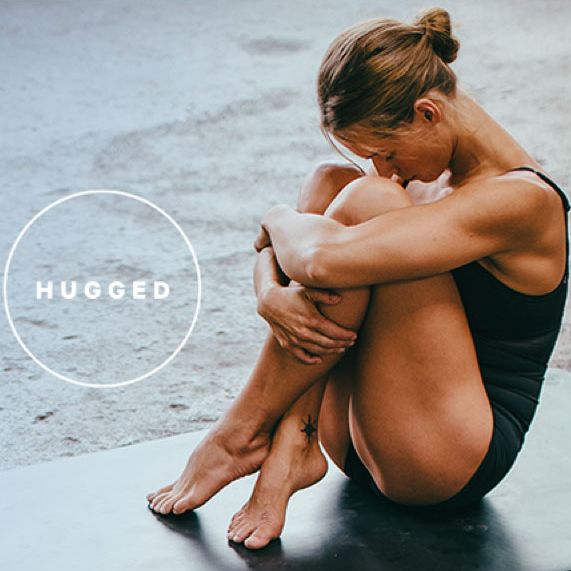 Feeling down? Lululemon is there for you. The activewear giant is now making Hugged Sensation workout clothes, which, according to its website copy, have been "engineer[ed] … to feel like a comfortable embrace from a close friend." The garments in the collection will, said blurb promises, "keep you feeling poised and balanced throughout your workout (and, let's be real, your day)." Presumably, they also pair well with headphones playing Ryan Adams's version of 1989. There, there.

The Hugged Sensation pieces are one option in the retailer's Sensation Innovation collection, which aims to offer a variety of fits depending on customers' preferences — the other options are Tight, Held-In, Relaxed, and Naked, not to be confused with sheer.

We reached out to a Lululemon rep for further information, and they explained as follows: "The new design and pant wall experience was created to offer women a range of sensations … so that she can choose the right pants for her particular workout, grounded in how she wants to feel. We've combined sports psychology, science and design to create a carefully considered spectrum of 'engineered sensations' allowing customers to find the perfect pant that ultimately makes them most comfortable and, in turn, helps her to perform their best.'"
In the meantime, those of us who loathe being touched are apparently out of luck.