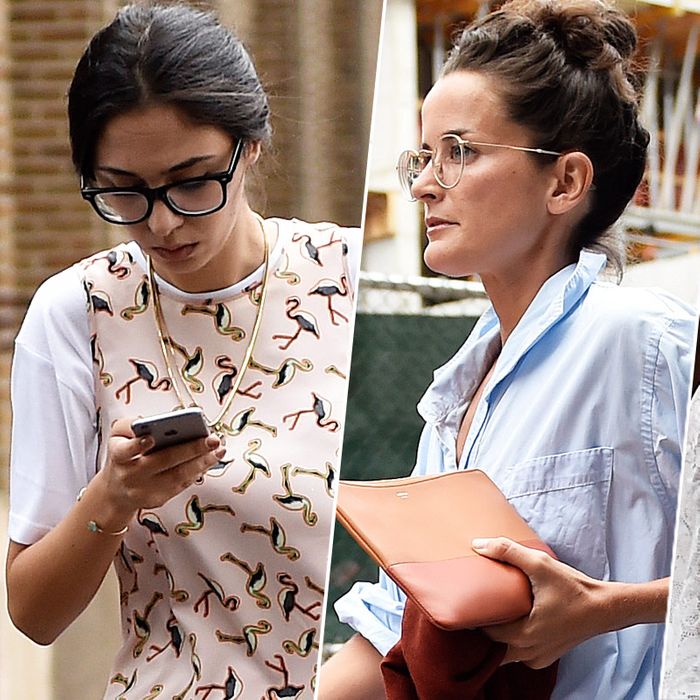 Photo: YOUNGJUN KOO/I'M KOO
Throughout fashion month, we're doing daily rankings of the top five street-stylers from the hundreds of photos that our resident photographer, YoungJun Koo, has taken. We're also asking you guys to weigh in on your favorite looks from each city, and today, we have the first-ever People's Choice winner from New York Fashion Week.
Did Rachael Wang's #cultcore sway you over to her side? Did you prefer to crown an actual princess as your reigning Peacock? Or maybe you were ready to mix it all up and vote for someone who was a literal unknown? We tallied which contestant had the most votes all week. The numbers were close; read ahead to find out who came out on top.
Bronze Medal: Lucy Chadwick
You loved the way she paired those tapestry boots with a simple shirtdress on Day 2, voting her into the third spot.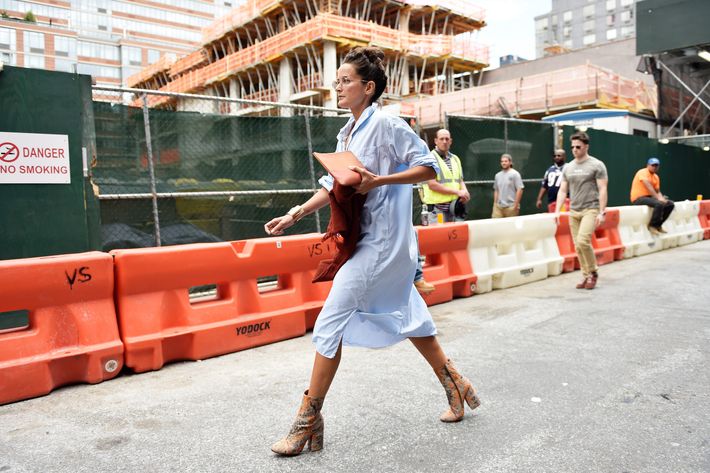 Silver Medal: Rachael Wang
Consider her foray into #cultcore a success, because she recruited enough faithful voters to give her the runner-up position.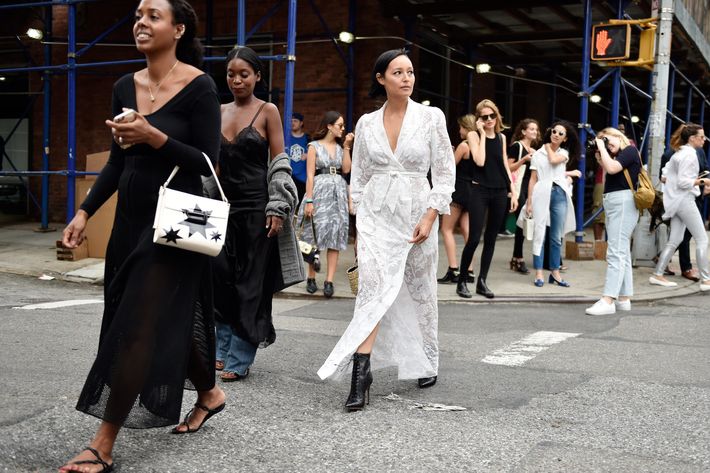 Golden Peacock Winner: The Girl in Mismatched Prints Who Is Here to Work 
You don't know her name, but you don't care. You appreciated her willingness to mix fashion with practicality and you gave her the win.