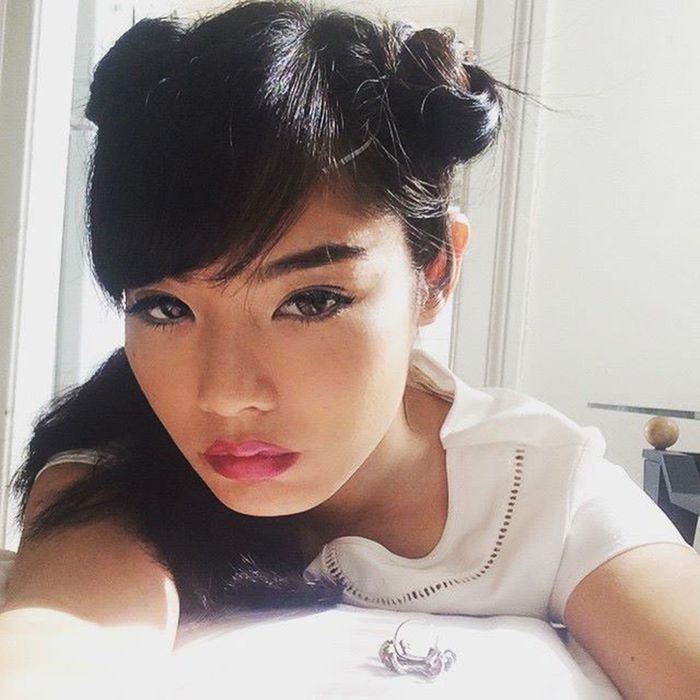 Mia Matsumiya.
Photo: facebook.com
Like every other woman online, professional violinist Mia Matsumiya has been receiving inappropriate, upsetting, and downright creepy messages from strange men since the day she first went online. But unlike most women, she's collected every single one she's gotten over the last ten years and saved them in a folder called "creepiness." By publishing them on her Instagram, @perv_magnet, Matsumiya is helping to expose the dark reality of what it's like to be a woman — particularly a woman of color — online.
The oldest messages she has are from 2001, when she first started playing in a band and blogging. Many were sexually aggressive, but one man began sending her death threats, Matsumiya told Dazed, and she had to "hide out in Japan" for six months until she felt safe enough to return to the U.S. But the worst messages, she says, came from a man who would write "pages and pages of fantasy stories about coming to my concerts and then raping me in the bathroom." He was later arrested for stalking another Asian woman, and police found several photos of her and hundreds of rape fantasy stories written about her saved on his hard drive.
Each one of the messages on @perv_magnet is disturbing on its own, but it's the sheer magnitude that is truly horrifying. Scrolling through them, it becomes impossible to not wonder: Had I saved them all, how many screenshots would I have in my "creepiness" folder?