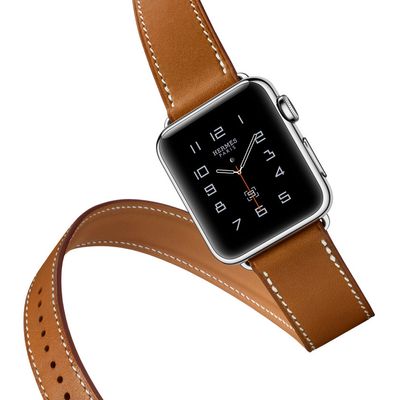 Hermes Apple Watch, anyone?
Time to start 3-D-printing your next Met Gala outfit (or the outfit you're going to wear to your much cooler anti–Met Gala party). The Metropolitan Museum of Art announced on Tuesday that the theme for its spring 2016 Gala will be "Manus x Machina: Fashion in an Age of Technology." Hey, it's way better than "Chinese Whispers."
The accompanying exhibit will juxtapose handmade haute couture pieces with machine-created clothes that incorporate technological flare, like animatronics or heat technology. And in a move of perfect branding symbiosis, Apple will be sponsoring the event. The company's handsome chief design officer, Jonathan Ive, will co-host, along with Idris Elba, Taylor Swift, and — duh — Anna Wintour. Apple really will stop at nothing to make the Apple Watch fashionable, huh?