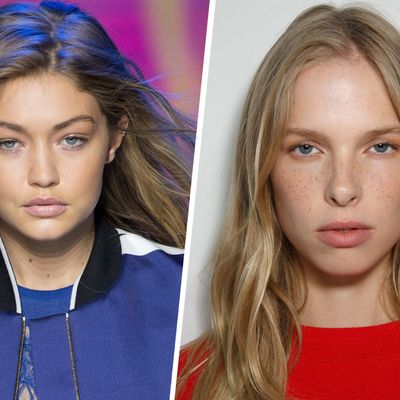 Photo: Getty Images, Imaxtree
Backstage beauty at Paris Fashion Week is different from the way it is in New York. The food is much better (Giambattista Valli had a man making sandwiches to order!) and the beauty choices are wilder. Also, far fewer makeup and hair brands sponsor Paris Fashion Week, so you are likely to hear about more of the products in a makeup artist's kit. Read on to learn about how makeup artists do things on the other side of the pond.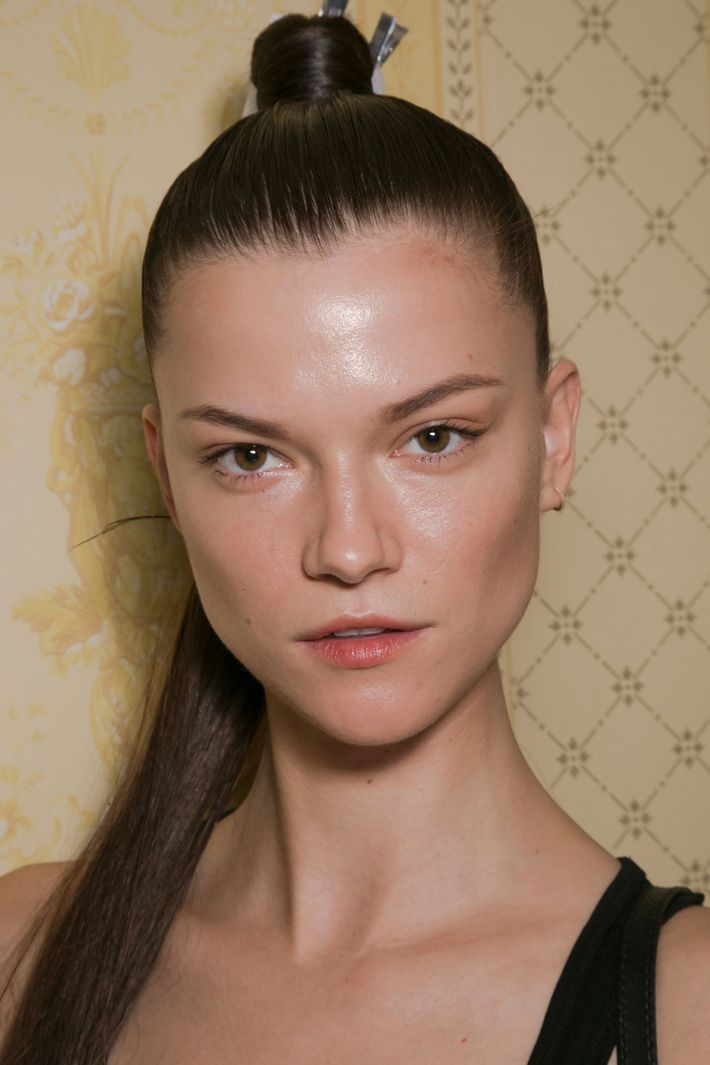 1. Designers continue to be obsessed with your sweaty face. Makeup artist Val Garland called it a trend for the season, explaining that Giambattista Valli wanted "the girls to look like they just came out of the shower." At Roland Mouret, the look was "dewy gym skin that's fresh and healthy." Garland likes dotting M.A.C Cosmetics' Cream Color in Solar on the cheekbones, with moisturizer on top for extra dewiness.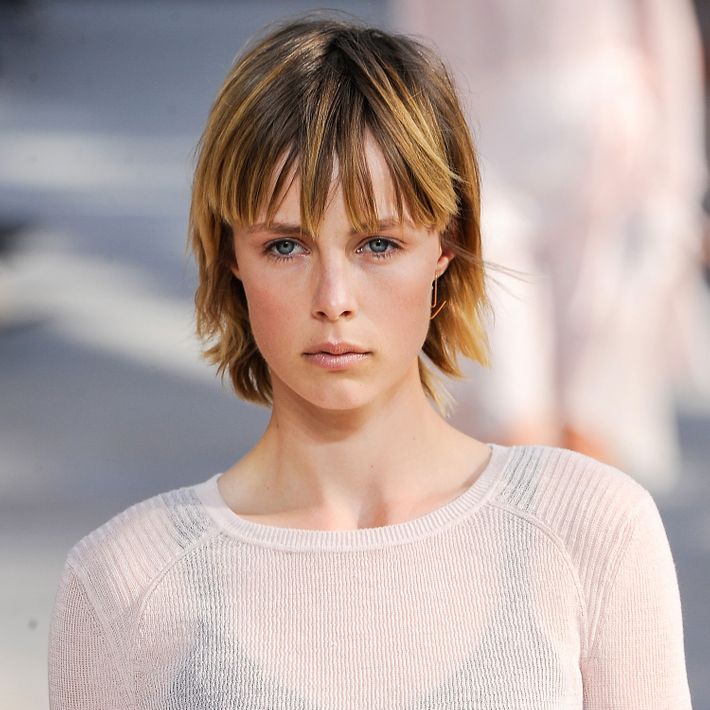 2. French beauty does not require a ton of products. If you want what makeup artist Lisa Butler called the "anti-selfie" look at Isabel Marant, you will need three things: Sara Chapman skin care, Ben Nye's Neutralizing Crayon, and Becca Lowlight Sculpting Perfector. Butler massages the skin products into the face and uses the Neutralizing Crayon as a color-corrector under the eyes. "It takes the blue out of skin, so I use it around the eyes and on spots," she explains. (It's also waterproof.) A bit of the Sculpting Perfector goes under the cheekbones to create some definition, with the brows brushed up. There is no foundation — that's the whole look.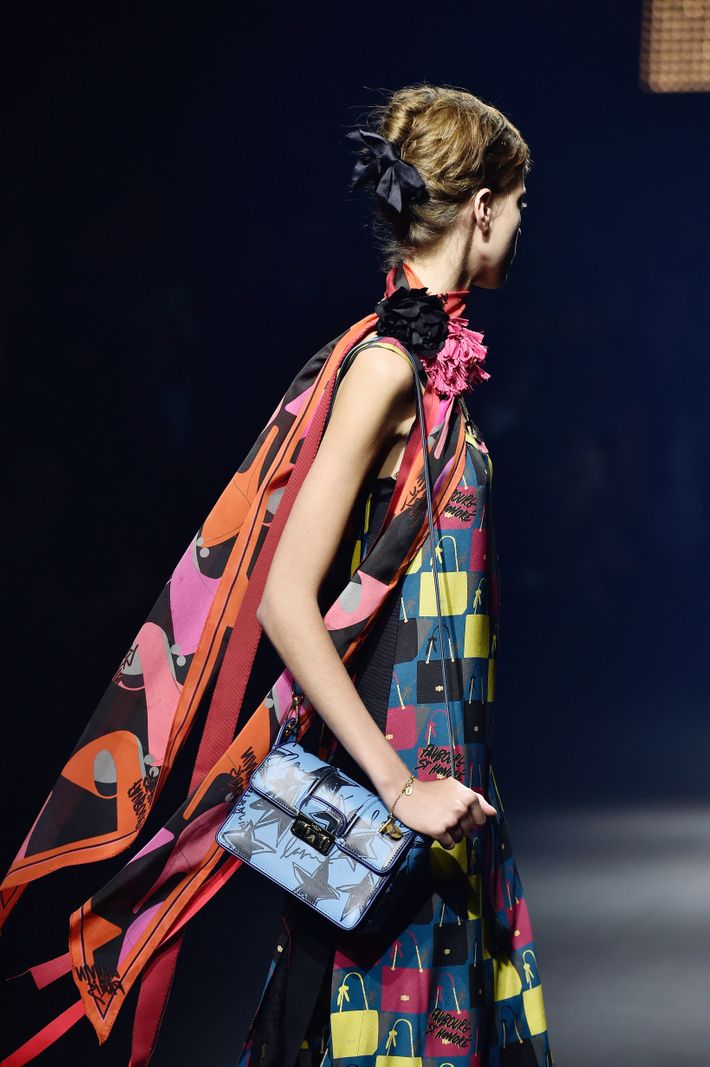 3. Hair ribbons are officially happening. After using them at Oscar de la Renta in New York, Redken's creative director Guido Palau brought them to Paris at the Lanvin and Dior shows.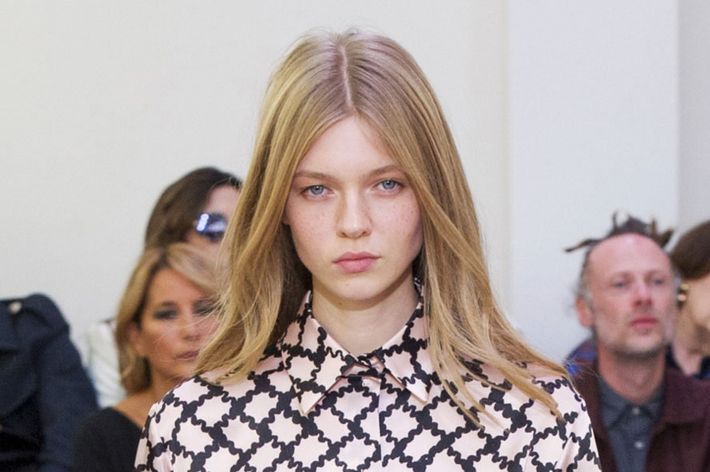 4. Country-club hair isn't going anywhere. Backstage, everyone kept using the word expensive. At Emanuel Ungaro, hairstylist Sam McKnight referenced "old-school" ads for Timotei, which a British beauty editor tells me is a bit like their version of Herbal Essences. Girls with heavier hair got Oribe Dry Texture Spray, which is a bit lighter, while those with finer hair got Bumble & Bumble Dry Spun, which is a bit heavier. "Some of the girls, if their hair is poker straight, get a curling iron. Or if they are really big and curly, we'd get rid of the frizz," McKnight told me. Orlando Pita did a similar look at Elie Saab. Demonstrating on Gigi Hadid, he used a curling iron as a wand to scoop in and out — similar to the technique Mara Roszak does here with the flatiron — to create the slightest of bends.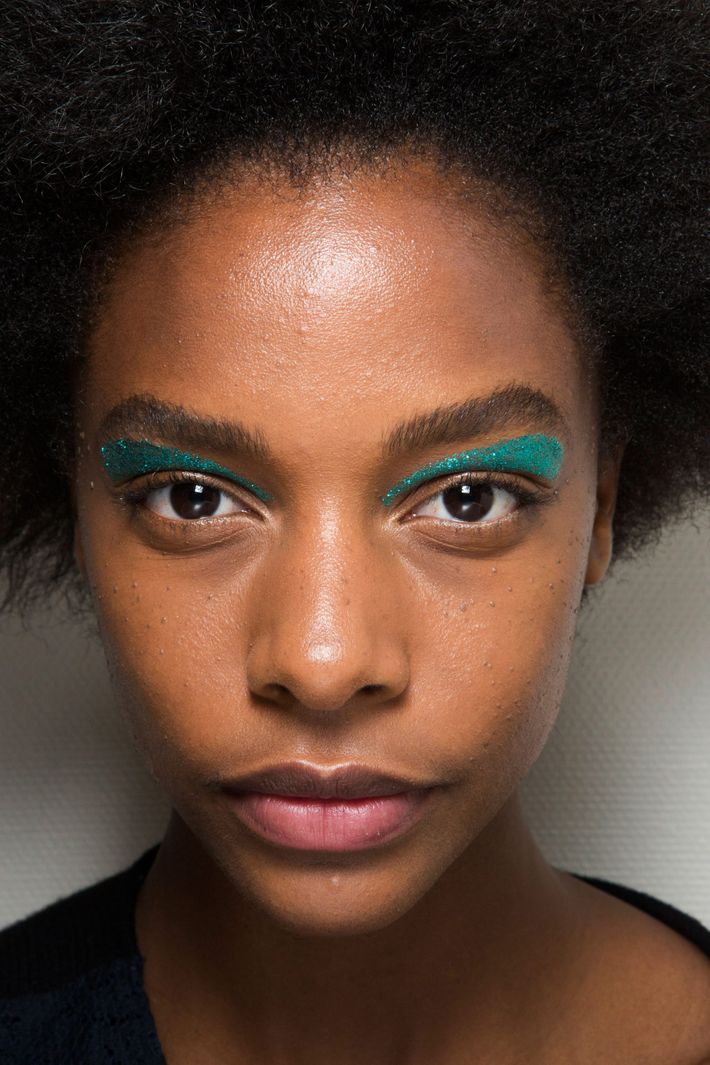 5. Glitter eyes do not have to be a "bitch" to remove. At Giambattista Valli, 11 lucky girls got disco eye makeup that, while sparkly, did not make them look dipped in kindergarten glitter. Garland started first by using M.A.C Eyeliner Mixing Medium, pressing it on in the desired shape — in this case, a bold graphic shape below the eyebrow. Using a flat brush for more pick-up (and more press-on), Garland dips it into the mixing medium and glitter, and then pats it onto the eye. "It comes off with warm water and cleanser and isn't a bitch," she said.