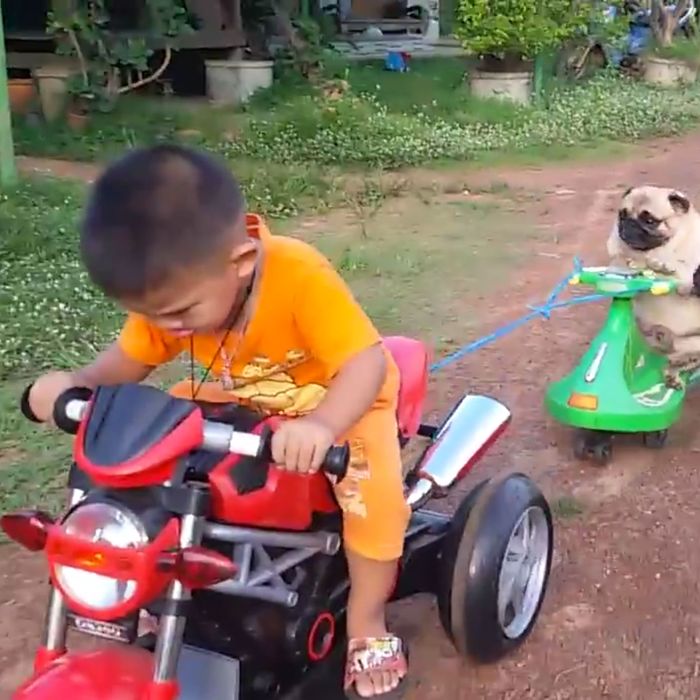 There's a cozy weekend stretched out ahead of you, full of snuggling under microfiber blankets and scrolling through an endless array of annoyingly staged Instagrams. Kick your weekend off right by enjoying eight actually good things that happened this week.
1. Koko the gorilla got two new kitten friends for her birthday. Her caretakers at the Gorilla Foundation let her pick two kittens to adopt for her 44th birthday, and she immediately scooped up her favorites and became best friends with them.
2. Jennifer Lawrence spoke out against the wage gap in Hollywood. And hopefully she'll inspire other stars to challenge a system that routinely underpays women.
3. An NFL player pledged to pay for the mammogram tests of 53 women. The mother of Pittsburgh Steelers running back DeAngelo Williams died at age 53 from breast cancer, and since then Williams has committed himself to helping raise awareness about the disease. As a way to give back, he's paying for the tests of 53 women in Pennsylvania and North Carolina to encourage other women to get themselves checked out.
4. A new study found you might not actually need eight hours of sleep. Why eat Paleo when you can sleep Paleo?
5. Drake hailed the return of sweater weather … damn
6. Someone finally made vagina emojis. Now you can have deep discussions with your friends about which one most resembles your own.
7. This cat got a makeover. "She looks better without makeup." — A man, probably
8. A pug got the ride of his life. His friend, not so much.