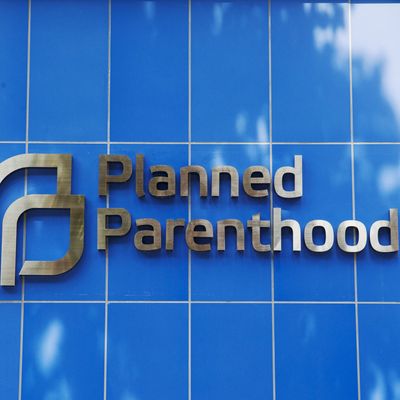 Photo: Lucas Jackson/Corbis
Firetrucks were called Wednesday night to a Planned Parenthood in the Los Angeles suburb of Thousand Oaks after a small fire erupted inside the building. Police now believe the fire was the work of an arsonist, who broke the window of the building with a rock then doused it in gasoline before setting it ablaze.
The fire was quickly extinguished and no one was hurt, but this is the second time that this specific clinic has been a target in recent months. Six weeks ago, the clinic was vandalized, according to the L.A. Times.
News of the arson comes less than a month after another Planned Parenthood in Washington state was set on fire. That blaze burned for more than three hours and caused so much structural damage that the clinic will be closed for at least a month.
Debates around Planned Parenthood intensified over the summer when a video — which was apparently deceptively edited — was released, purporting to show a Planned Parenthood executive speaking cavalierly about abortion. Several states launched investigations into the women's health-care provider, but so far all of the states that have finalized their findings have cleared Planned Parenthood of any wrongdoing.