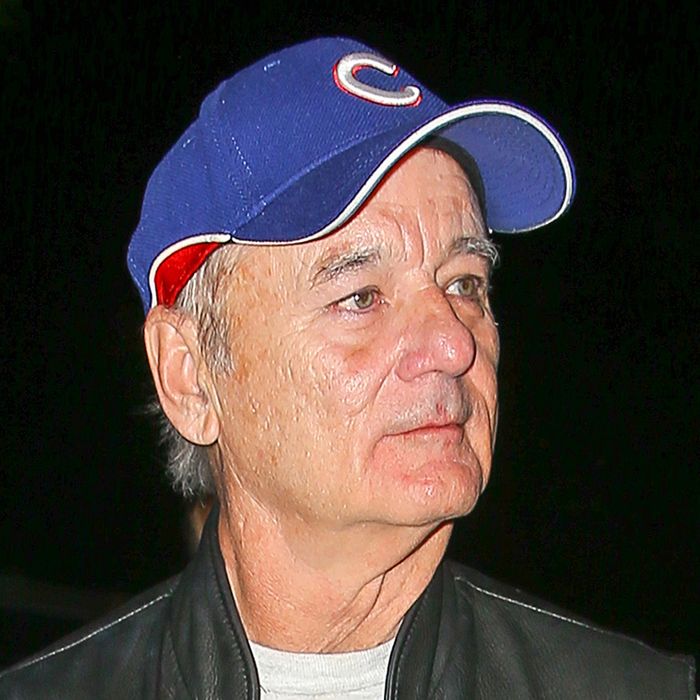 An alleged real-life couple.
Photo: Corbis; Getty Images
Today was a day like any other. We woke up, put on leather pants, decided that today wasn't the day for their debut, changed into normal pants, then commuted to work while contemplating the existential pain of life on planet Earth. Nothing seemed out of the ordinary. No complications or obstacles got in our way. All was as it ever was. And then this:
Meanwhile, we hear one guest who showed up at the bitter end of the night is [Bill] Murray's current younger love interest, indie rocker Jenny Lewis.
Bill Murray: age 65, beloved actor in movies like Ghostbusters, Groundhog Day, and whatever Rock the Kasbah is supposed to be. Jenny Lewis: age 39, former child star in Troop Beverly Hills, frontwoman in '00s-era indie rock band Rilo Kiley, solo performer, and wearer of rainbow-colored pantsuits. These two are — let me say it again — supposedly dating. A source told "Page Six" that Lewis was present on Murray's Tuesday-night celebration of his latest film, wherein the elderly star partied the whole night long.
Spotted arriving to meet Murray and jumping onstage, too, was former child actress Jenny Lewis, 39. "Jenny is Bill's special friend," a source said.
Special friend. Does this photo scream "special friend" to you?

I hate to say it, but it kind of does!!! What is going on!!