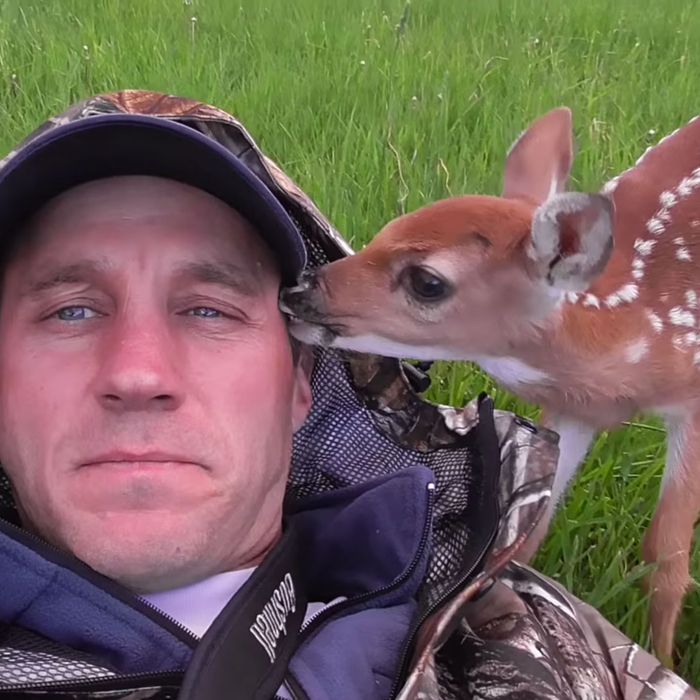 Seventeen minutes may seem like too long for a video about anything at all, but when tiny deer are involved, it hardly seems long enough. In this clip, a man named Darius who lives around Yellowstone Park rescued a tiny doe who had been left in the wilderness by her mama deer, nursed her back to health (with some help from his dogs), and, after a beautiful friendship was cemented, freed her to be with her family again.
"[I've] seen [the family] many times after release, also seen them recently in the fall," the deer savior told the Dodo. "The mother deer usually does not go too far from the place where she feels safe, so she stays around the area."
Oh, you're not crying? Yeah, right. Nice try, tough guy.