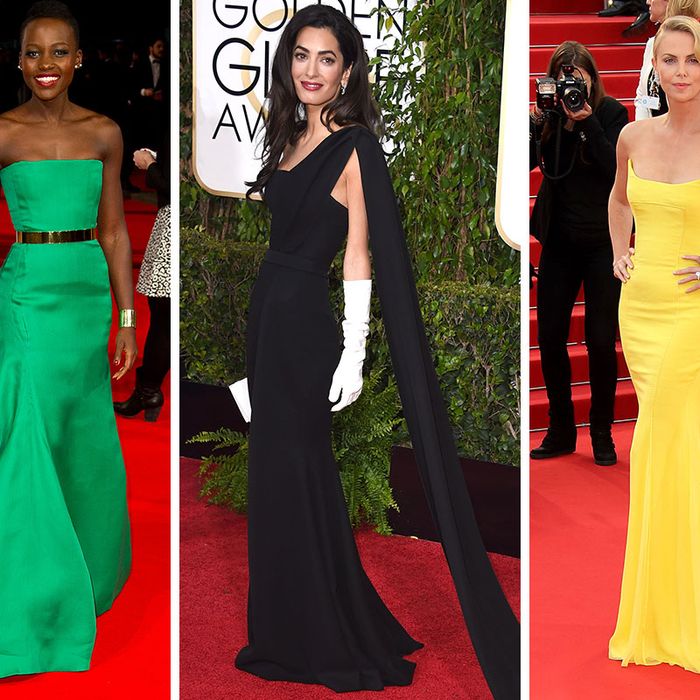 Lupita Nyong'o, Amal Clooney, and Charlize Theron.
Jennifer Lawrence might have been the biggest celebrity fan of Raf Simons at Dior, but he dressed plenty of other famous women. Brand ambassadors like Natalie Portman and Marion Cotillard are always in Dior, and Charlize Theron has worn more than her fair share of trailing couture gowns, from last year's Academy Awards to the Mad Max premiere in Cannes. (No wonder she calls her closet "Narnia.") Simons caused a stir with a few much-discussed dress-over-pants moments, too, including Emma Watson at last year's Golden Globes and Kiernan Shipka at this year's Emmy Awards.
Now that Simons is leaving, we've rounded up our favorite red carpet moments from his era. Click through the slideshow to see Lupita Nyong'o in bright green, Amal Clooney in elegant white gloves, and J.Lo in a hoop skirt unveiling her Hollywood star.