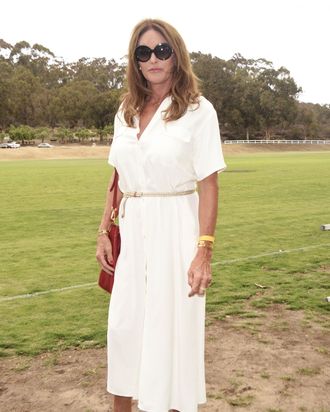 Caitlyn Jenner.
Photo: Michael Bezjian/Getty Images
Sources have (for some unknown reason) reported to the TV show The Doctors (what is that) that Caitlyn Jenner will cover Glamour's forthcoming Women of the Year issue. The Doctors claims that Jenner was involved in a "top secret photoshoot" for the mag, though according to Life and Style, a spokesperson for Glamour would neither confirm or deny the report.
Last year's cover star was Lupita Nyong'o and former recipients of the honor include Lady Gaga, Serena Williams, Rihanna, and Michelle Obama. While honorees won't be announced until November 3, Glamour naming Cait as WOTY seems like a lovely idea to us — though it is sure to bring out the ugly from some quarters.