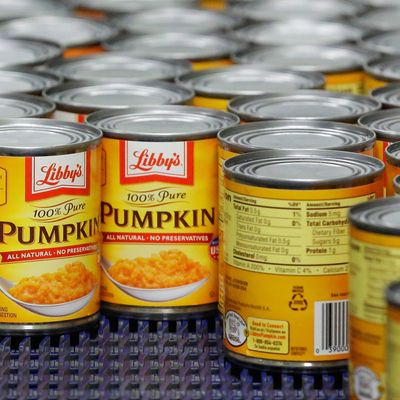 Photo: Seth Perlman/Corbis
Gather your canvas totes and start running toward the grocery store: There's a canned-pumpkin shortage that's threatening to rob you of pumpkin cheesecake and Instagram likes.
According to the Chicago Tribune, unseasonably wet weather over the summer has yielded a shortage in canned pumpkin, the ingredient needed for all your favorite pumpkin-flavored baked goods. "I would not wait until Nov. 20," a University of Illinois professor told the Tribune. "I'd buy it whenever it comes to the store."
A major pumpkin shortage could decimate your plans to Instagram several seasonal baked goods, so you better start stocking up now. Save me a can?