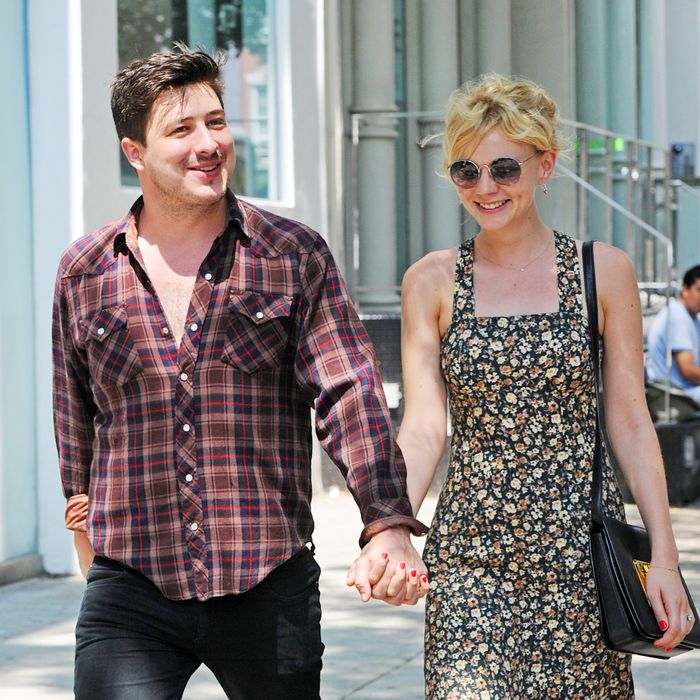 Mumford and Mulligan.
Photo: Josiah Kamau/Getty Images
A big congratulations to Carey Mulligan and her husband, Marcus Mumford, who is not a made-up farmer from a romance novel but a real, live hipster pop-bluegrass musician who likes chickens. As of today, they are new parents to a tiny, farm-fresh baby.
We don't know Baby Mulligan-Mumford's sex or name (Moonshine? Brambleberry? Doug?), but we can assume this little banjo will probably make a Glastonbury appearance before his or her first birthday.