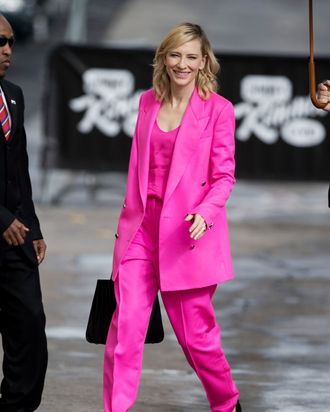 Cate Blanchett.
Photo: RB/Bauergriffin.com/Splash News
Cate Blanchett went from the Ellen DeGeneres Show to Jimmy Kimmel Live* yesterday, pink as a highlighter in a double-breasted wool suit by Edun. She completed the look with black oxfords and her luminous hair parted to the side, looking remarkably unlike a sheepdog. 
*This post has been corrected to show that Cate Blanchett arrived at Jimmy Kimmel Live in the suit but did not wear it on the show.