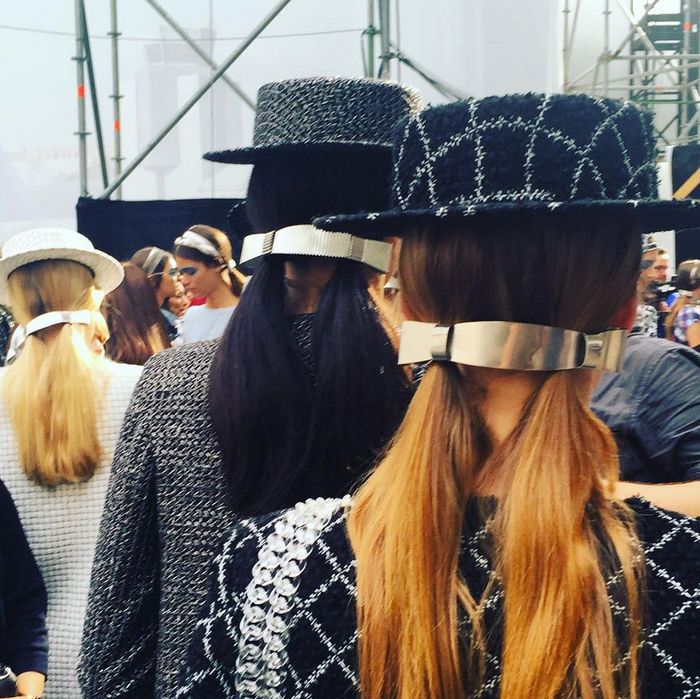 Chanel
Photo: sammcknight1/Instagram
If there was a song that epitomized the beauty look at Chanel, it would be the Spice Girls classic "2 Become 1." At Chanel's airline-themed show, the beauty had everyone seeing double, from the ponytails to the headbands.
"Everyone has a single ponytail. Better to have two than one, no?" designer Karl Lagerfeld told Another magazine of the double-pigtail look.
Kendall Jenner opened the show with two low ponytails attached with a silver bow clip, plus two chrome headbands on the crown of her head about an inch apart. Some models just wore a backward hat, while others with short hair, such as Binx Walton, skipped the ponytails altogether.
But all got eyes in the clouds with a silvery-blue eye mask of color that extended across both eyes and over the eyebrows — a look created by Tom Pecheux. Eyes were further defined with eyeliner and a touch of silver highlight in the inner corners. Maybe this look is what it takes for everyone to finally get onboard with blue eye shadow.