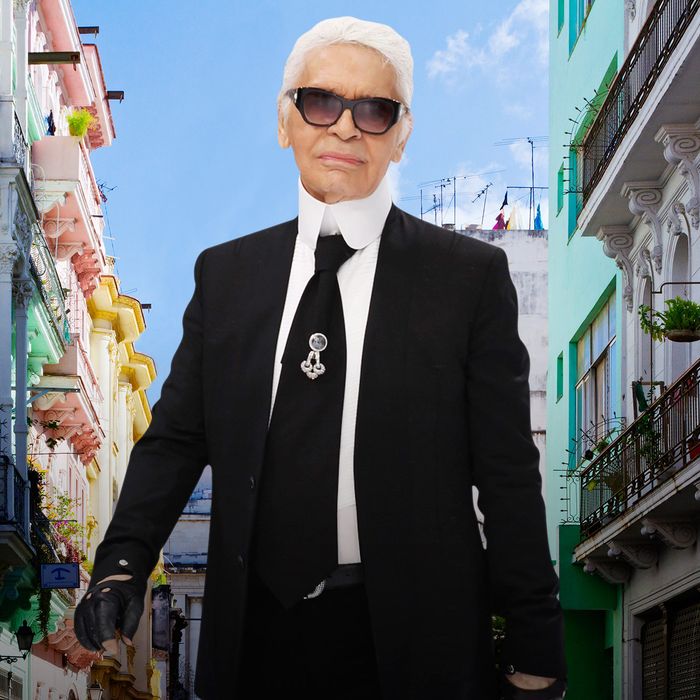 Karl Lagerfeld.
Photo-Illustration: Getty Images
It's back to the airport for the Chanel crew. After previous pre-collection stopovers in Salzburg, Seoul, Dubai, Singapore, Versailles, and more, Karl Lagerfeld is taking things to Cuba for cruise 2017 (it's sooner than you think!).
The show will take place in Havana on May 3, 2016. Per a release from the house, the occasion marks Chanel's first-ever show in Latin America. As for the choice of destination, the statement cited "the cultural richness and opening up of Cuba" as a major source of inspiration for the designer. Buckle up, Cara and company!